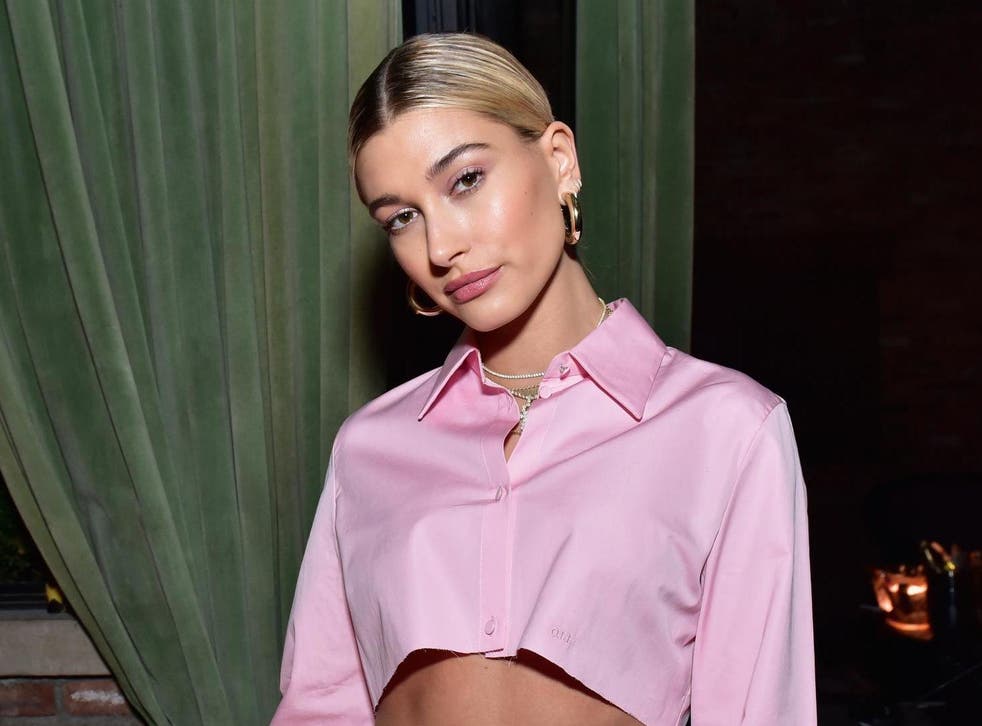 Hailey Bieber describes social media as 'a breeding ground for cruelty'
'It hurts to be torn apart on the internet,' model says
Hailey Bieber has called out trolling on social media, saying that people "resort to hatred" when they "don't take the time to connect with each other".
On Friday, the model shared a scenic photograph on Instagram, showing a small island surrounded by bright blue ocean.
In the post's caption, the 23-year-old began by emphasising the importance of "human connection", explaining that she enjoys "finding common interests" with other people and hearing their stories.
"The reason I say all of this is: because I love to connect, I do my best to expose my heart which means I love freely and I empathise deeply, and because of that I also hurt very easily when I feel like people don't see my heart and see me for who I am," she said.
"And the reason I'm even sharing this, is because Instagram, Twitter etc is SUCH a breeding ground for cruelty towards each other."
Bieber said that while she can pretend that hurtful words shared on social media do not affect her, doing so isn't that simple.
"It hurts to be torn apart on the internet!!!" she wrote. "It hurts to be compared to other human beings every single day, it hurts for people to jump to conclusions and make assumptions.
"It hurts to be called names, and to feel like you don't measure up to a certain standard... the list goes on and on."
The fashion model ended her message by stating her belief that it is "important to be honest about how these things affect us mentally and emotionally".
In October, Selena Gomez issued a plea asking for her fans to "be kind" towards Bieber.
Bieber had shared a song titled "I'll Kill You" on her Instagram Story, which several of Gomez's fans speculated was an attack on the singer, considering she used to date Bieber's husband, Justin Bieber.
"I do not stand for women tearing women down and I will never ever be by that," Gomez said.
"So please be kind to everyone. It doesn't matter what the situation is, if you're my fans don't be rude to anybody."
Register for free to continue reading
Registration is a free and easy way to support our truly independent journalism
By registering, you will also enjoy limited access to Premium articles, exclusive newsletters, commenting, and virtual events with our leading journalists
Already have an account? sign in
Register for free to continue reading
Registration is a free and easy way to support our truly independent journalism
By registering, you will also enjoy limited access to Premium articles, exclusive newsletters, commenting, and virtual events with our leading journalists
Already have an account? sign in
Join our new commenting forum
Join thought-provoking conversations, follow other Independent readers and see their replies