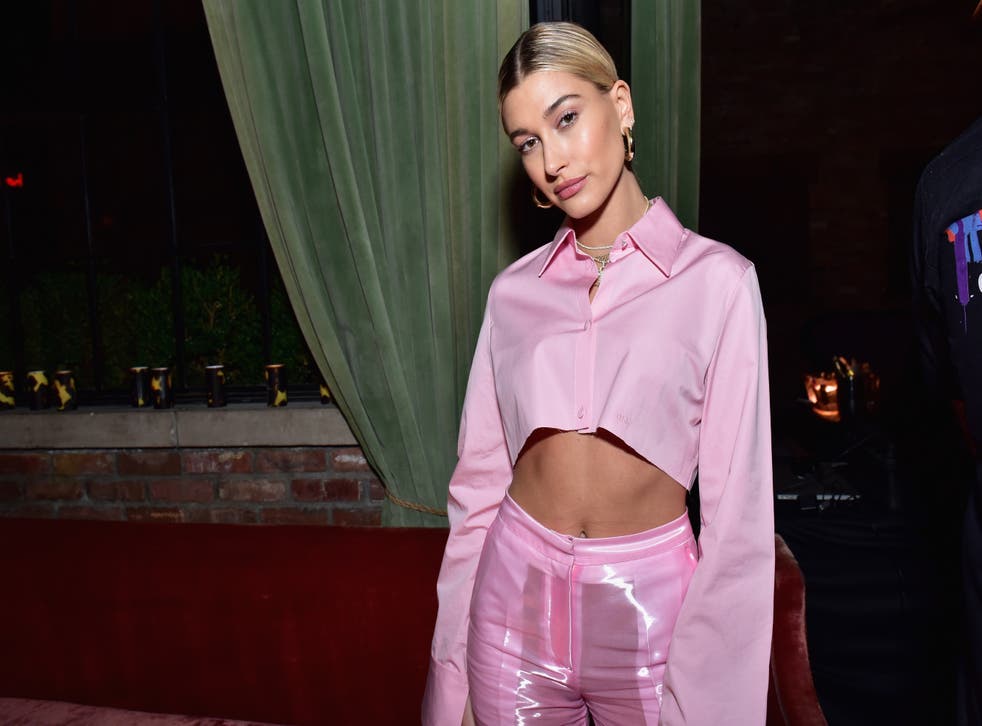 Hailey Bieber reveals skin struggle in candid Instagram post
Model suffers from perioral dermatitis
Olivia Petter
Tuesday 08 December 2020 08:12 Comments
Leer en Español
Hailey Bieber has revealed she suffers from a skin problem called perioral dermatitis, which causes a red rash and bumps on her face.
On Monday, the model shared a selfie on her Instagram Story, showing an area of her right cheek that had been visibly affected by the condition.
"This is day three so it's calmed down a lot," Bieber wrote, adding that she wanted to be as "transparent" as possible about her skin issues.
"I have something called perorial dermatitis which I've had for a few years now," she continued.
"It gets triggered by different things and usually shows up on my cheeks, around my mouth or sometimes around and under my eyes."
theOther things Bieber said she'd noticed triggering her condition included trying a new beauty product, weather, and certain SPFs.
The model described a few treatments that she uses when she's having a dermatitis breakout.
"I go for super gentle anti-inflammatory products that will help soothe my skin," she said before noting that she wasn't daignosed with the condition until she had gone to seek help from a dermatologist.
"Sometimes it gets so irritated only prescription cream will calm it out," she continued. "Self-diagnosis is a no no."
Bieber's comments come a few days after her husband, Justin Bieber, defended his wife against fans of Selena Gomez (his ex-girlfriend) who suggested they troll Hailey during one of her recent Instagram Live sessions.
The fan said in a clip posted on Instagram: "Hailey Baldwin is going to do a Live, right? Where she's talking about herself, 20 questions with Justin Bieber.
"This is the time where they will not be turning off comments, so we need to f***ing bombard that s*** with Jelena and how Selena is better. Go after, please, let's all go after her."
Justin Bieber posted a detailed statement on his Instagram Story in response: "This sad excuse of a human just encouraged people on video to literally go after my wife telling people to say that my previous relationship was better so on and so fourth.
"I just wanted to share this so people get an idea of what we face on a day to day."
Register for free to continue reading
Registration is a free and easy way to support our truly independent journalism
By registering, you will also enjoy limited access to Premium articles, exclusive newsletters, commenting, and virtual events with our leading journalists
Already have an account? sign in
Join our new commenting forum
Join thought-provoking conversations, follow other Independent readers and see their replies