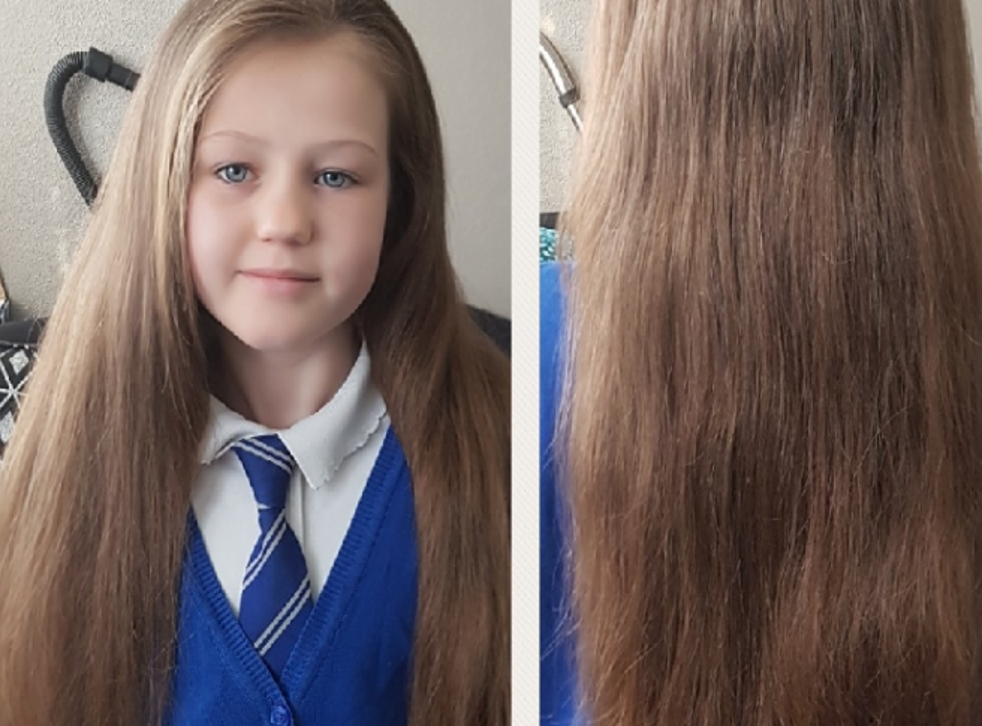 Nine-year old with 'princess' hair donating it to make wigs
Mercedes is donating her hair to the same charity as Kate Middleton 
A nine-year-old with "princess" hair is cutting it off so it can be made into a wig that will change another little girl's life.
Mercedes, from London, has decided to donate her Rapunzel-like hair to the Little Princess Trust, according to her GoFundMe campaign, because "every little girl is a princess."
According to her mum, Eloise, Mercedes decided to cut her hair after "thinking long and hard." But instead of letting it go to waste, Mercedes wanted to share her "crown" with a little girl who needs it more.
In addition to her own donation, Mercedes and her mum are requesting help raising £350, which will also go to the Little Princess Trust.
The Little Princess Trust "provides real hair wigs free of charge to children and young adults up to the age of 24" who have lost their hair from cancer or other illnesses, according to their website.
And the Duchess of Cambridge donates her own hair to the charity, which also donates money to childhood cancer research funds.
To date, the Little Princess Trust has been able to give away 6,000 wigs to children in need, according to their website.
Britain's biggest fundraisers

Show all 2
According to her GoFundMe, Mercedes plans to cut her hair June 27 2018.
So far, Mercedes has raised £120 of her goal.
And according to her mum, she is "not cutting her hair to change her life, she is cutting it to change another little girl's life."
You can donate here.
Join our new commenting forum
Join thought-provoking conversations, follow other Independent readers and see their replies