Photo of 92-year-old man dyeing wife's hair at home goes viral: 'This is love'
Grandson says his grandfather always makes sure his wife feels well-groomed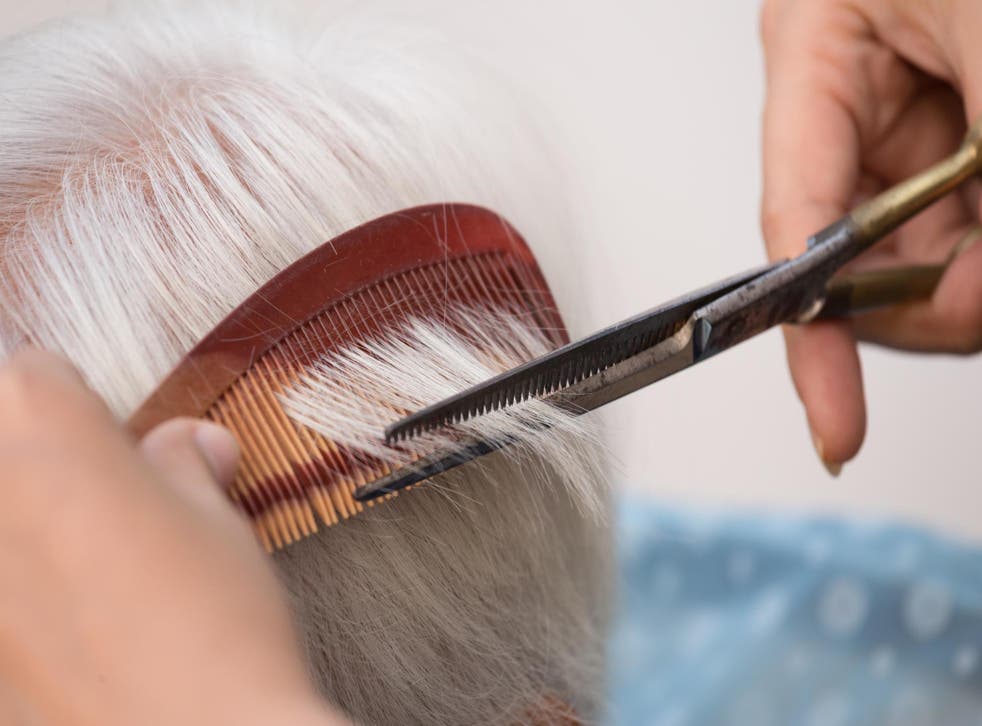 A photo of a 92-year-old man colouring his wife's hair at home has gone viral as millions of people practise social distancing in an effort to curb the coronavirus pandemic.
On Monday, Yael Shapira Avraham posted the photo of his grandparents to Facebook with the caption: "These are my grandparents, 92 years old (may we be healthy). In every situation my grandfather is worried that my grandmother will feel well-groomed.
"You don't see things like this every day."
In the photo, the elderly man can be seen applying hair dye to his wife's head in what appears to be their kitchen, as the woman watches him with a handheld mirror from her seat in a wheelchair.
On Facebook, where the photo has been liked more than 57,000 times, people have praised the "romantic" and "heartwarming" display of love.
"This warms the heart. After all the years together it seems that love only grows," one person commented.
Another said: "This is real love. May they be healthy."
"Wow, amongst the most beautiful pictures I've seen," someone else wrote.
With personal grooming businesses such as hair and nail salons closed amid the coronavirus pandemic, many people are attempting to do their hair at home.
Fortunately, hairdressers say it is possible to successfully cover roots and keep hair looking fresh during quarantine.
From products that will keep hair healthy to at-home dyes that can be applied yourself, you can find The Independent's social distancing hair care tips here.
Register for free to continue reading
Registration is a free and easy way to support our truly independent journalism
By registering, you will also enjoy limited access to Premium articles, exclusive newsletters, commenting, and virtual events with our leading journalists
Already have an account? sign in
Register for free to continue reading
Registration is a free and easy way to support our truly independent journalism
By registering, you will also enjoy limited access to Premium articles, exclusive newsletters, commenting, and virtual events with our leading journalists
Already have an account? sign in
Join our new commenting forum
Join thought-provoking conversations, follow other Independent readers and see their replies