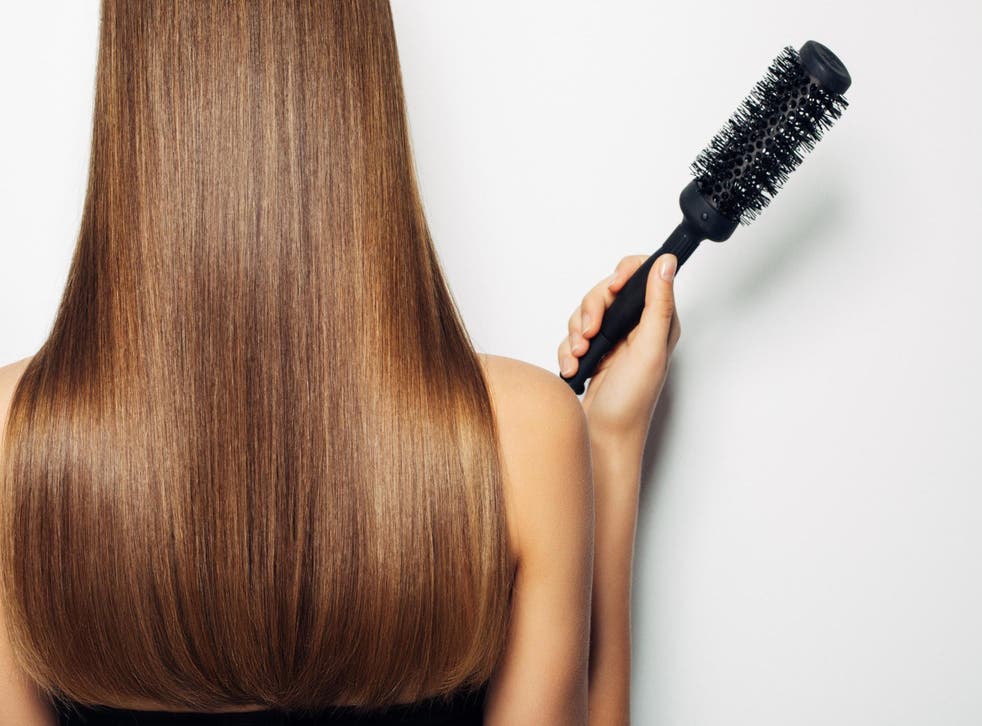 How to make your hair grow faster
How fast hair grows depends on a number of factors including diet, genetics, and overall health
Chelsea Ritschel
in New York
Friday 24 August 2018 15:13 Comments
Whether you've received a bad haircut or you've grown tired of a look, growing your hair can be a time-consuming process.
Despite the thousands of products on the market marketed specifically for this purpose, hair growth doesn't happen overnight - rather, it can take months or even years to see a difference depending on your hair.
According to research, hair grows an average of six inches per year. However, subsequent studies have found the number varies depending on various factors including race, genetics, diet, stress, and time of year.
Fortunately, while there is no way to gain inches of hair instantly unless you splurge on extensions, there are certain methods backed by hairstylists and science that will speed up the process.
Take care of your scalp
Hair growth starts on the inside - so taking care of your scalp and hair follicles is essential if you are on a mission to grow your hair long.
Alex Elezis, the head colourist and owner of Aerea Salon, a top salon in New York City, told The Independent: "Hair growth is internal. For the hair to grow, you have to activate the follicle within."
Scalp massages are one way of doing so, as they promote blood flow to the hair follicles.
If you find that your hair isn't growing or growing slower than half an inch a month, Elezis recommends trying minoxidil - the FDA-approved drug used in Rogaine, which activates red blood cells or Viviscal, a hair growth treatment.
Products, shampoo, and styling
Shampoos and conditioners, masks, and treatments such as Olaplex are all part of a "coordinated effort to keep hair healthy and growing," according to Elezis.
High-Shine Hair Products

Show all 5
Although they do not directly affect hair growth, hair products can make a difference in keeping hair strong and keeping it from breaking - resulting in longer hair.
To ensure that hair does not split, which can occur from wearing your hair in a ponytail, brushing harshly, using heat tools, or bleaching, products aimed at maintaining the integrity of the hair shaft are essential.
"If hair splits, it can damage the entire strand, which can contribute to the look of thin or damaged hair," Elezis said.
Eat a healthy diet and take vitamins
What you eat also affects hair growth - and certain foods are capable of helping the process along.
In addition to benefiting your body as a whole, Omega-3 fatty acids and foods with vitamin D can help your hair health as they nourish the hair follicles.
A 2012 study found vitamin D promotes the creation of new hair follicles and it may also awaken dormant hair follicles, according to researchers at Harvard.
Foods such as salmon, soybeans and chia seeds are all high in Omega-3 fatty acids and vitamin D.
Taking daily biotin can also help.
Best celebrity hair transformations

Show all 32
The hair and nail growth vitamin has been found to "effectively promote significant hair growth," according to a study published in the Journal of Clinical and Aesthetic Dermatology.
Although biotin won't result in immediate results, continuous use could be beneficial to hair growth.
You should consult a doctor before beginning any vitamin regimen.
Cut your hair
It may sound counteractive, but trimming the hair can have a major impact on its health.
Elezis told us: "Ideally, it should be every two months but you can push it to four months."
Although haircuts won't change the pace that your hair grows, they are necessary to keep hair from splitting up the shaft.
Overall, there is no secret to growing your hair faster but there are certain steps you can take to ensure that the hair that does grow is healthy.
As long as you treat your scalp and existing hair gently and with care, hair will grow.
Other than that, "you just have to wait," according to Elezis.
Register for free to continue reading
Registration is a free and easy way to support our truly independent journalism
By registering, you will also enjoy limited access to Premium articles, exclusive newsletters, commenting, and virtual events with our leading journalists
Already have an account? sign in
Join our new commenting forum
Join thought-provoking conversations, follow other Independent readers and see their replies