The Independent's journalism is supported by our readers. When you purchase through links on our site, we may earn commission.
How to look after your hair on holiday and prevent sun damage
Consider this your ultimate guide to avoiding Monica-in-Barbados frizz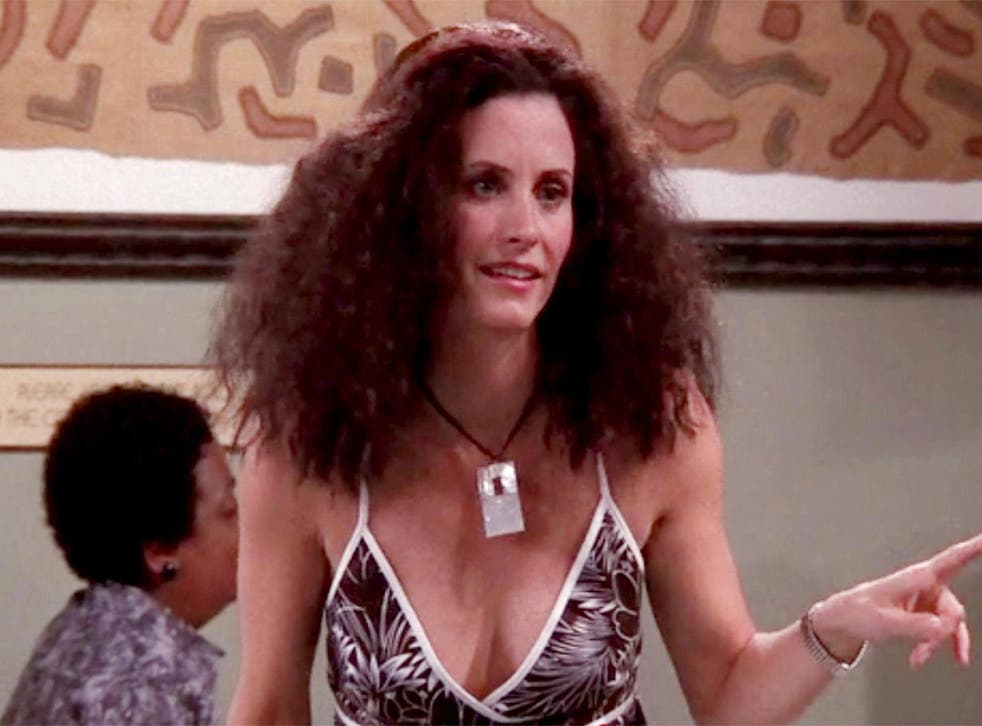 Going on holiday is your hair's worst nightmare.
Sure, all that sunbathing and swimming will do wonders for your mind, body and soul. But the same cannot be said for your locks, which can easily wind up looking dull, bedraggled and preposterously frizzy after just a week abroad.
But what is it about being on holiday that aggravates your hair so much? Does the heat dry it out? Can the chlorine deprive it of nutrients? And aside from wearing a swimming cap that makes you look like a contraceptive, what can you do to protect it?
"Although the sun gives you the vitamin D your body needs, it causes damage to the skin on your scalp, and dries out the natural oils on in your hair," explains Paola Pinto, education director at Rush Hair. "UV exposure can also break down hair proteins, causing it to look dull and leave it feeling weak."
The best destinations for LGBT+ holidaymakers

Show all 10
The Independent spoke to hair care experts to find out how you can take care of your hair on holiday and channel your inner mermaid rather than Medusa.
1. Get a haircut before flying
Pinto suggests paying your hairdresser a visit ahead of travelling. Even if it's just for a quick trim, getting rid of any split ends before travelling will ensure your hair is in tip top condition when you arrive and hopefully minimise any potential damage from the sun, she says.
2. Get your hair wet before going in the swimming pool
Chlorine doesn't just dry your hair, it can also turn blonde shades green and make darker shades look generally rather lacklustre, says Anna Short, colour director at Daniel Galvin.
To combat this, try wetting hair down before swimming, she suggests. "This fills up the hair shaft and stops the hair from absorbing the chlorine," Short explains. For regular swimmers, try using a product that contains vitamin C, she adds, such as Daniel Galvin's Miracle Solution. Thanks to the acidic PH of vitamin C, this will remove any harmful residues from the hair and keep it healthy and shiny.
3. Don't let the sand get in your hair
When you emerge from the sea, it can be very tempting to simply flop onto the sand and let your troubles float away as the tide flows over your body. That's all very well and good, but not if you want to protect your hair. Sand can not only make your hair dry, says Gorka Arraras, creative manager at Charles Worthington. If you want to lie in the sand, try putting a towel beneath your hair first.
4. Invest in a good quality hair masque
Nobody wants to be the person who goes on holiday and refuses to get their hair wet. You must accept that when you go travel somewhere with either a pool or an ocean in the vicinity, the chances are, your hair will not stay dry for the duration of the trip.
Pinto suggests purchasing a hair masque designed to combat the effects of chlorine, salt and sand – all of which can dry out you hair. "Choose a deep conditioning masque that is replenishes the hair's hydration," she says, suggesting Kérastase's Masque Apres Soleil, which is enriched with coconut water.
5. Use a leave-in moisturiser
Once you've washed your hair, apply a leave-in moisturiser to your damp locks, Pinto advises. "Try to find one enriched with vitamin E," she adds, explaining that this will prevent dryness, tame frizz and result in a silky smooth finish. Crème UV Sublime from Kérastase is a good option, Pinto says. Short recommends using a moisturising leave-in oil such as Shu Uemura's Essence Absolue.
6. Avoid frizz by plaiting your hair
If you're by the pool or sea and your hair has a tendency to frizz, says Arraras. Once you've found the right leave-in product for you, you can apply it after a day of sunbathing while it's still damp and then prevent frizz from developing by allowing it to dry in plaits. "This helps the hair not get out of control and keep frizz at bay," Arraras adds.
7. Use heated styling tools as little as possible
It's very tempting on holiday to dress up to the nines at night, and for some women, this might mean using a hair dryer or straighteners. But the heat damage from these tools can be exacerbated on holiday, says Pinto, when your hair is already bearing the brunt of the sun.
What are the UK's bank holidays in 2020?
"We would recommend you use hot tools as little as possible and embrace that holiday boho look to reduce the damage," she says, adding that using quality salt spray can help create the free-flowing holiday look you're after. If you really can't live without the styling tools, be sure to use a heat protection spray.
8. Wear a hat
The sun doesn't just burn your skin, it can actually burn your hair, notes Short. To minimise exposure, try wearing a hat when you can, she says. Or, if you want to play around with some style options, try donning a colourful printed headscarf instead.
9. Use products that contain SPF and guard hair from UV rays
If hats aren't your thing, ensure the shampoo and conditioner that you're bringing on holiday contains some form of SPF. Not only will this stop your hair from drying out, it will also prevent it from losing its colour and becoming dull. Pinto explains that almost everyone's hair will lose some of its colour in the sun, regardless of whether your hair has been dyed or not.
Sure, those with highlights may go a lighter shade of blonde in the sunshine, but women with darker hair could see the sun fade their locks into brassy, red tones, she adds. "The more nourished your hair is, the less the colour will fade, so it's important to keep it conditioned and we'd always recommend using hair products with SPF in to keep your colour looking fresh."
Plenty of hair brands now produce hair products with SPF in them, including Kérastase, whose Soleil range is hailed for its protection levels. Apply the company's CC Cream before venturing into the sun for full UV protection. A similarly useful product is available at Philip Kingsley, whose Swimcap Cream promises to protect the hair from dryness and split ends. "It was originally formulated for the US Olympic Synchronized Swim Team," says Anabel Kingsley, trichologist at Philip Kingsley. "It guards hair from UV rays, salt and pool water damage, and at the same time gives hair a hydrating treatment," she tells The Independent.
Other brands such as Nuxe and Aveda offer similar options that are effective and affordable.
Register for free to continue reading
Registration is a free and easy way to support our truly independent journalism
By registering, you will also enjoy limited access to Premium articles, exclusive newsletters, commenting, and virtual events with our leading journalists
Already have an account? sign in
Register for free to continue reading
Registration is a free and easy way to support our truly independent journalism
By registering, you will also enjoy limited access to Premium articles, exclusive newsletters, commenting, and virtual events with our leading journalists
Already have an account? sign in
Join our new commenting forum
Join thought-provoking conversations, follow other Independent readers and see their replies