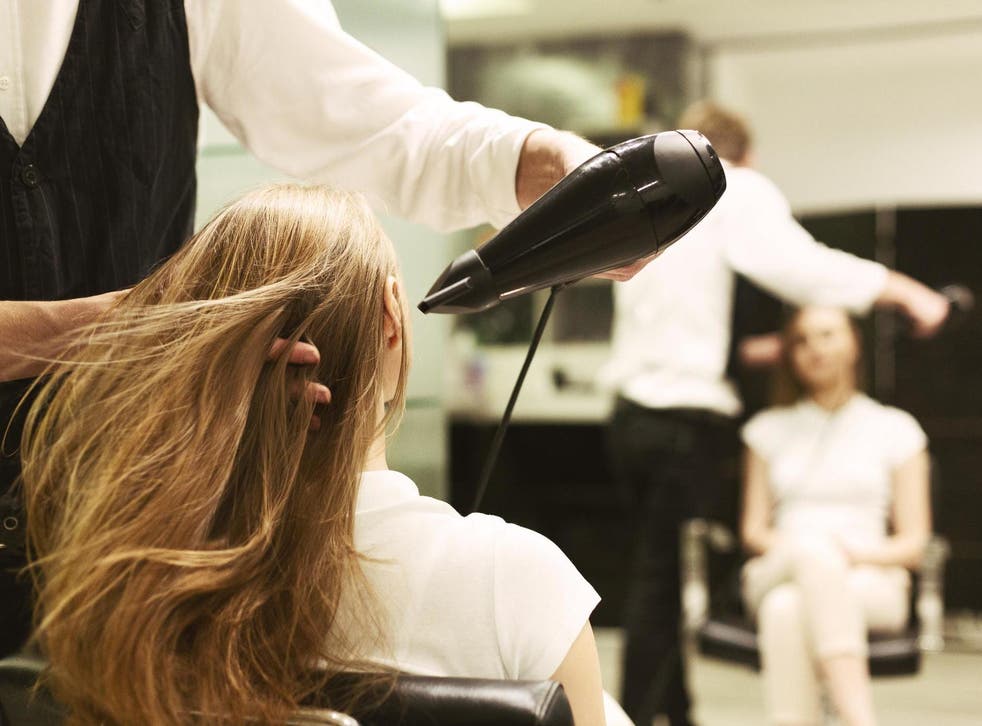 Hairdressers urged to 'keep discussions to a minimum' when they reopen
New guidelines issued by National Hair and Beauty Federation advise stylists to 'avoid face-to-face discussions with clients'
Olivia Petter
Friday 19 June 2020 10:16 Comments
Hairdressers have been advised to avoid speaking to clients when they reopen in order to reduce the risk of transmitting Covid-19.
Barbers and hair salons in the UK have been closed since the start of lockdown in March.
In England, they are expected to reopen in early July, however, the exact date has not yet been confirmed by the government.
But ahead of the expected reopening, The National Hair and Beauty Federation (NHBF) has published some guidelines to help salons prepare and ensure that adequate health and safety measures are in place.
In the list of guidelines, the NHBF suggests that hairstylists "avoid face-to-face discussions with clients".
The guidance reads: "Discussions about cut, colour and treatments should be made via the mirror while standing behind the client and kept to a minimum.
"You can lower the risk of infection if you stand or sit side-to-side rather than facing people."
The NHBF also suggests that salons "consider offering online consultations to reduce the appointment time".
Additionally, prospective hair salon visitors have been advised not to bring coats or jackets in with them so as to reduce the chance of the virus lingering on their clothing and infecting the salon.
Hair salons have been closed in the UK since 23 March.
While some shops in England were able to reopen on 1 June as the second phase of the government's "roadmap" to lifting the lockdown came into place, hair salons were not included in this.
Non-essential shops to reopen on 15 June, government confirms as lockdown eased further
Speaking to Sky News, last month, foreign secretary Dominic Raab explained that hairdressers will not be able to open until 4 July "at the very earliest".
"We'll look at other sectors and that will include hospitality, but it will also include personal care and people like hairdressers," Mr Raab said.
"Obviously the proximity [within salons]... is something where we just don't think we are ready yet, given where we are with the virus."
This comment was later confirmed with the release of the government's Covid-19 recovery strategy document, which highlights salons as part of step three in its plan.
Register for free to continue reading
Registration is a free and easy way to support our truly independent journalism
By registering, you will also enjoy limited access to Premium articles, exclusive newsletters, commenting, and virtual events with our leading journalists
Already have an account? sign in
Join our new commenting forum
Join thought-provoking conversations, follow other Independent readers and see their replies