The Independent's journalism is supported by our readers. When you purchase through links on our site, we may earn commission.
Halle Berry and Olivier Martinez reach child support agreement as they finalise divorce
The pair first announced their split in 2015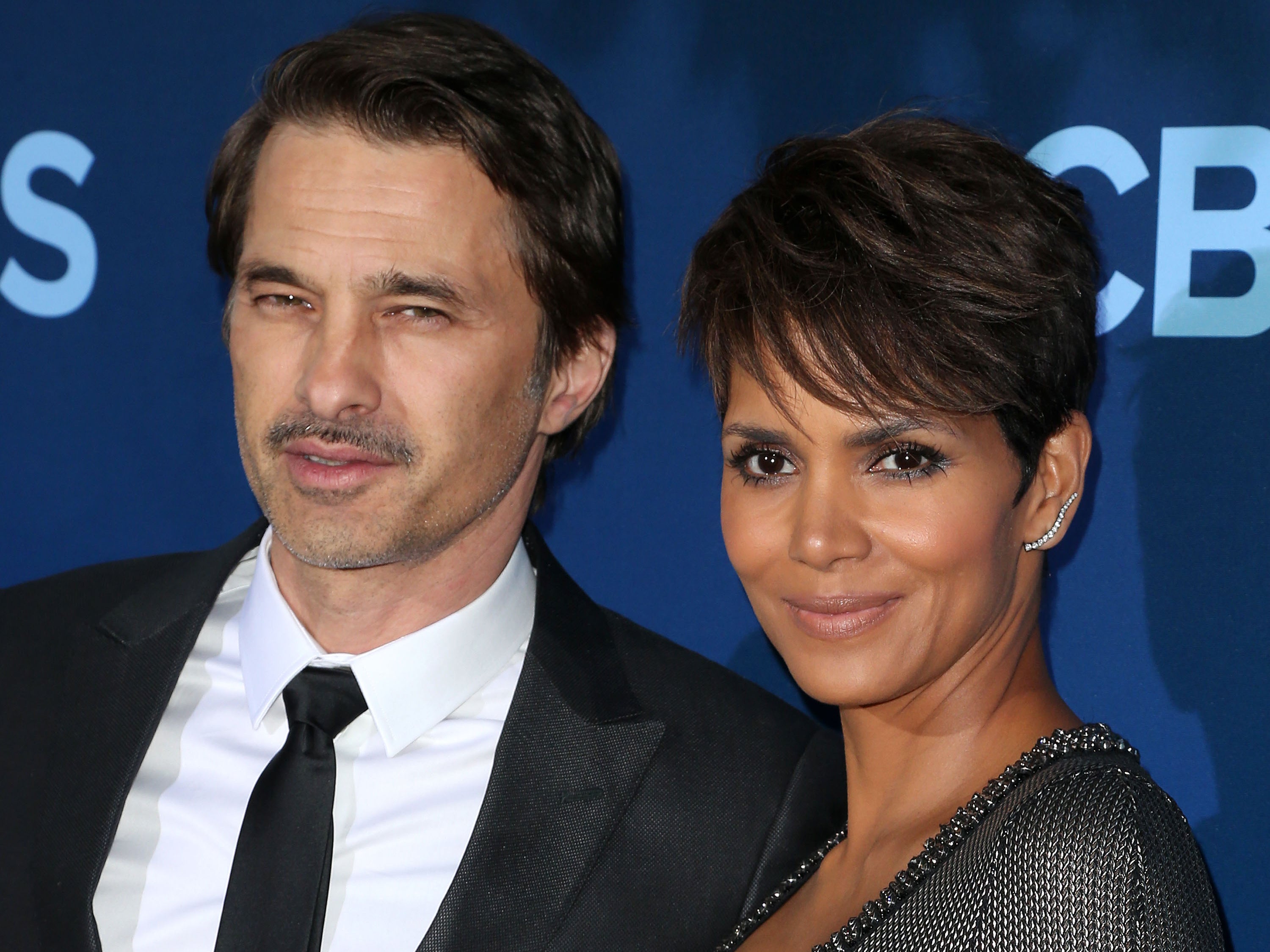 Halle Berry and her ex Olivier Martinez have officially reached a child support agreement, nearly eight years after they announced their divorce.
The former couple have come to an agreement regarding child support terms and legal custody of their nine-year-old son, Maceo, according to court documents obtained by USAToday.
In addition to sharing joint legal and physical custody of their child, Berry also agreed to pay her ex $8,000 a month in child support, as well as an additional 4.3 per cent of any income she makes that's above $2m. Berry will also be paying for her son's private school tuition, extracurricular activities, therapist, and health insurance.
Regarding their physical custody agreement, the exes will be splitting their time with Maceo throughout the week, with alternating custody of their child on the weekends. The legal document specifies that exceptions to the alternating schedule will be school holidays, Maceo's birthday, Mother's Day, and Father's Day.
The filing also noted that when Maceo is at one of his parent's houses, he's allowed to make one phone or video call before bedtime to his other parent. However, the call "shall not exceed fifteen minutes".
The nine-year-old has also been recommended to receive individual and family counselling, which would take up "no more than two times per month on Halle's custodial time", as part of the divorce agreement.
While Berry and her daughter, Nahla - who she shares with ex Gabriel Aubry - can attend these sessions, the actress' current partner, Van Hunt, cannot be there, according to the court documents.
According to USAToday, the legal document also included a customary behaviour rule that both Berry and Martinez have to follow. "Neither Party shall speak in a negative, disrespectful disparaging, or derogatory manner to, or about, the other Party or her/his family and/or significant other, or allow third parties to do same, to Maceo, in the presence of Maceo, or within Maceo's hearing range, and not in public or on social media," the document states.
Martinez's attorney, Matthew K Skarin, also issued a statement to the publication about the divorce, saying: "The public documents filed in the matter should speak for themselves. The parties wanted more clarity in regards to Maceo's schedule and each of their respective time with their son."
The Independent has contacted representatives for Berry and Martinez for comment.
The latest legal documents come nearly two years after Berry spoke out about making child support in a since-deleted comment on her Instagram. While she didn't mention her exes by name, she alluded to the fact that she'd been making payments to her children's fathers.
"It takes great strength eryday to pay it. And BTW it's wrong and it's extortion !" she wrote in 2021, according toE! News. "I've been paying it for a decade now. I feel if a woman or man is having to pay support that is way more than the reasonable needs to help SUPPORT the child, I think that is wrong !"
In November 2015, Berry first filed for divorce from Martinez, citing "irreconcilable differences" in court documents.
"It is with a heavy heart that we have come to the decision to divorce," the pair said in a statement at the time. "We move forward with love and respect for one another and the shared focus of what is best for our son. We wish each other nothing but happiness in life and we hope that you respect our and, most importantly, our children's privacy as we go through this difficult period."
While the exes were declared legally single in 2016, their divorce proceedings were reportedly held up in 2018 because they couldn't come to an agreement about custody issues, according to TMZ.
After the news of her split broke in 2015, Berry endured days of reports centring on her third divorce and analysing her past relationships. She later expressed how she was doing amid the news of her split during an interview with Extra, saying: "I'm doing okay, I really am. I keep pushing and I'm really happy to be here."
Prior to Martinez, the Bruised star was married to MLB player David Justice from 1993 to 1997, and singer Eric Benét from 2001 to 2005. Over the years, Berry has also shared her candid thoughts about her previous relationships.
During a Q&A at the 2017 City Summit and Gala in Los Angeles, she spoke out about the "pain" she experienced after having three marriages that didn't work out.
"I have learned to deal with three failed marriages, which has not been easy, especially when there's children involved," she said during the event, as reported by Entertainment Tonight. "[As] women, we go into marriage thinking it's going to last forever and that this is our prince on a shiny horse. That's what fairytales taught me as a kid … and I'm kind of anti-fairytales today."
Join our commenting forum
Join thought-provoking conversations, follow other Independent readers and see their replies