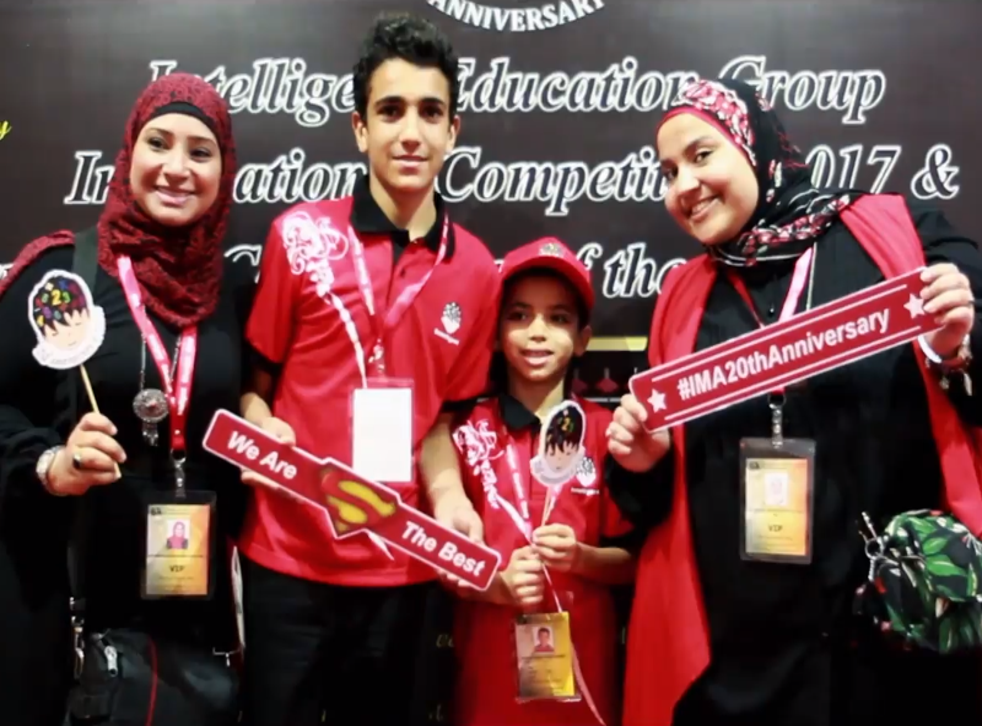 Abdulrahman Hussain: Egyptian boy named 'smartest child in the world'
The boy with the golden brains
Sabrina Barr
Wednesday 03 January 2018 12:42 Comments
A boy from Egypt has been dubbed the "smartest child in the world" after winning first place at a global competition.
The Intelligent Mental Arithmetic International Competition took place in Malaysia in late December to celebrate the 20th anniversary of the founding of the Intelligent Education Group.
Abdulrahman Hussain was one of 3,000 competitors taking part.
The thirteen-year-old boy from Egypt solved 230 complex arithmetic problems in a mere eight minutes to win the coveted prize, Al Arabiya reports.
This year the IMA International Competition was held at the Persada Johor International Convention Centre in Malaysia.
An astounding number of nationalities came together for the tournament, with children from over 70 countries put to the test in a series of gruelling tasks.
Hussain spoke to Al Arabiya after his victory, saying that his amazing achievement all bottles down to the support and guidance that he's received from his teachers and family.
Hussain's teacher, Batul Mohammed Montasser, explained that Hussain has been training his mental capabilities for five years in preparation for the competition.
In 2012, Hussain began his training using the Malaysian mental skills development programme and has partaken in a number of previous competitions.
On the Intelligent Education Group website, they provide resources for people to learn from the Intelligent Mental Arithmetic Programme.
They explain that child prodigies are simply children who have received an effective early education, writing: "According to a scientific study, the so-called 'child prodigy' is but a common individual who happens to have developed an earlier and better mental faculty.
"For the schooling children, the method will be of great help to them in their ability and capability of calculation, response, concentration and memory, which in turn will assist them to balance their brain power and strengthen the function of both their left and right brains."
Register for free to continue reading
Registration is a free and easy way to support our truly independent journalism
By registering, you will also enjoy limited access to Premium articles, exclusive newsletters, commenting, and virtual events with our leading journalists
Already have an account? sign in
Join our new commenting forum
Join thought-provoking conversations, follow other Independent readers and see their replies