Comedian Ashley Blaker on why he wants to 'change the conversation' around children with special needs
As he teams up on Sense's 'Give Carers A Break' campaign, Ashley Blaker talks to Lisa Salmon about the challenges and joys of his busy family life.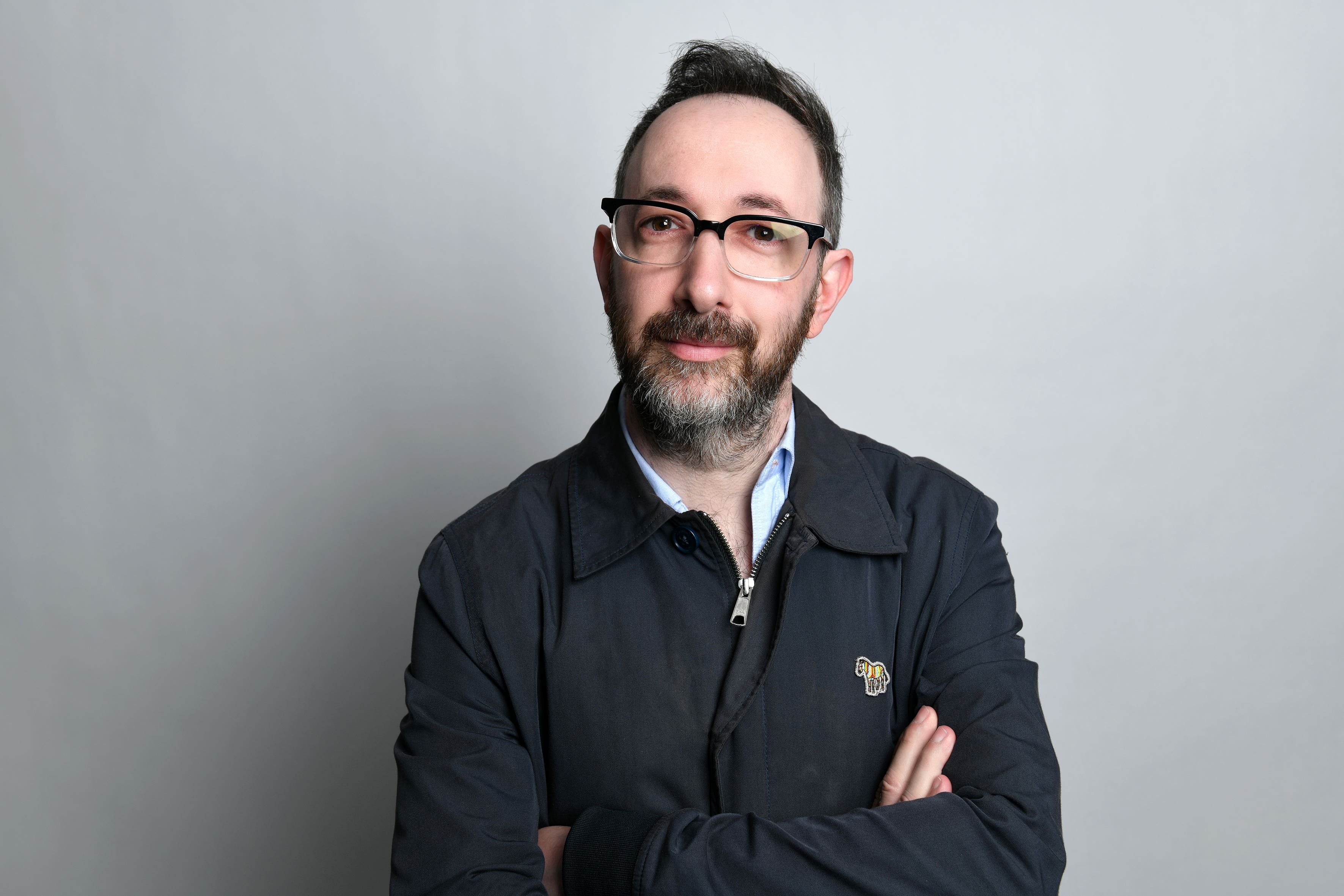 Parenting is hard enough when you only have one or two children. So imagine how tough it can be when you have six kids – which is the case for comedian and television producer Ashley Blaker.
Blaker, who's worked on shows including Little Britain and starred in the Radio 4 series 6.5 Children about his family, has six children aged between nine and 19, two of whom have autism and ADHD, and one, who's adopted, with Down's Syndrome.
But despite the busy load, he's keeping a smile on his face – although he wholeheartedly admits that family life for him and his wife Gemma, a headteacher, can be challenging, particularly in relation to caring for their 15-year-old daughter Zoe, who has the mental age of a four-year-old.
"We've really worked hard to support each other, and to make our family work," he says. "There have been many, many times that things go a bit wrong. We have so much to worry about, it's actually often the small stuff that gets us.
"Being a parent can put you in a vulnerable place, and it can be the very littlest thing that throws everything awry. When a child has a meltdown or the support you were expecting didn't arrive or whatever, then it can throw a massive spanner in the works."
Blaker, 48, explains that his eldest son Adam, now 19, was diagnosed with autism and ADHD when he was three – he had speech delay and was completely non-verbal until age six, ate a very restricted diet, and "he was very hard to control, very wild – he had a lot of behaviour issues", his dad shares.
His third son Dylan, now 16, was diagnosed with autism and ADHD at age six, and Blaker says both boys' diagnoses benefitted the whole family. "It's been a very, very helpful thing," he explains. "My third son in particular has  a very positive attitude towards his diagnosis – he loves having autism, and his diagnosis has allowed him to navigate his life in a more serene way."
The diagnoses have also helped the boys get extra support at school, and medication, and have definitely been a positive for Blaker and his wife as parents. "From our point of view as parents, it's allowed us to go – ok, we're not just inadequate parents," says Blaker. "It would have been very easy to view ourselves as very bad parents, so getting that diagnosis was a very important and positive step towards being kinder to ourselves."
Despite the undeniable challenges of raising the four children they had at the time, the Blakers decided to adopt Zoe when she was two, when many couples may have shied away from adopting a child with Down's syndrome. Why did they decide it was the right choice for them?
It's a question Blaker can't really answer, admitting that he and his wife weren't even considering adoption – but saw a local council advert about Zoe and answered it. It turned out to a life-changing decision both for her and for them, that they have absolutely no regrets.
"She brings us unbelievable joy – she's the greatest blessing in our life," he says. "She's in many ways the most impressive member of our family – probably because she's the only one who shares none of my genes," he jokes.
"There are many challenges, but there's such a wonderful innocence about her that sets her apart from most 15-year-old girls. She's not on Snapchat, she's not on the phone all night, she's never made me take her to see Harry Styles in concert. She's an absolute joy to be with – you can make her laugh incredibly easily, she's the easiest audience in the world."
But despite the absolute joy Zoe and her brothers and younger sister bring to their parents, there's no denying the Blakers' family life is a long way from 'normal' – which is one of the reasons Blaker has just written a book about his unusual family, Normal Schmormal (HarperCollins, £16.99).
"I really wanted to write the book that I wish I'd read 16 years ago, when my eldest son was diagnosed," he says. "I read a lot around the subject at the time, and it was very depressing and worrying. I wanted to change the conversation a little bit on the subject of children with special needs, from being something depressing and worrying to something that's positive, and makes our family who we are. Who wants to be normal anyway?"
After Blaker finished writing the book, he was himself diagnosed as autistic with ADHD, at age 48.
"Especially now I have my own diagnosis, I feel even more that it's like: who wants to be normal anyway?" he says. "I'd lived with autistic sons over 18 years, but it was somehow only on writing about them and their hyper-fixations and sensory needs and social awkwardness that I thought I could have been writing about myself.
"So I thought I'd like to at least find out – I think everyone, children included, has a desire to understand themselves, to know who they are, and explain certain aspects of their life."
So, how did his two autistic sons react when they learned their dad shared their conditions?
"My eldest son was completely disinterested," he says, "but my third son found it kind of funny. His exact words were, 'I always knew there was something wrong with your semen'. But I do think that for both of them, it's deepened our bond."
It's impossible not to admire Blaker and his wife for their dedication to their family and the decisions they've made. Blaker concedes that he's proud of himself – but "even prouder of my children".
He says being incredibly organised and having set routines – which he points out that kids, particularly those with special educational needs, love – has really helped the family over the years. But have he and Gemma ever had time for a break?
In the past they've taken holidays without each other, leaving the other parent with the kids, just to get time away, he says. But he thinks taking a break is vital for carers, be they parents or otherwise, which is why he's supporting Sense, the charity for people who are deafblind or have complex disabilities, with a new campaign highlighting the issue. The charity found 65% of carers are burnt-out or exhausted.
"It's really important to get a break, and it's another reason why diagnoses can be crucial, because it opens up a wealth of help, like respite care," says Blaker. "There's a lot of help out there, but those things often need diagnoses. It's like the magic key that opens everything up."
Ashley Blaker is supporting Sense's new Give Carers a Break  campaign.