Amazon's Alexa to reward children who behave politely
When questions are asked with a 'please', Alexa will respond using phrases such as: 'Thanks for asking nicely'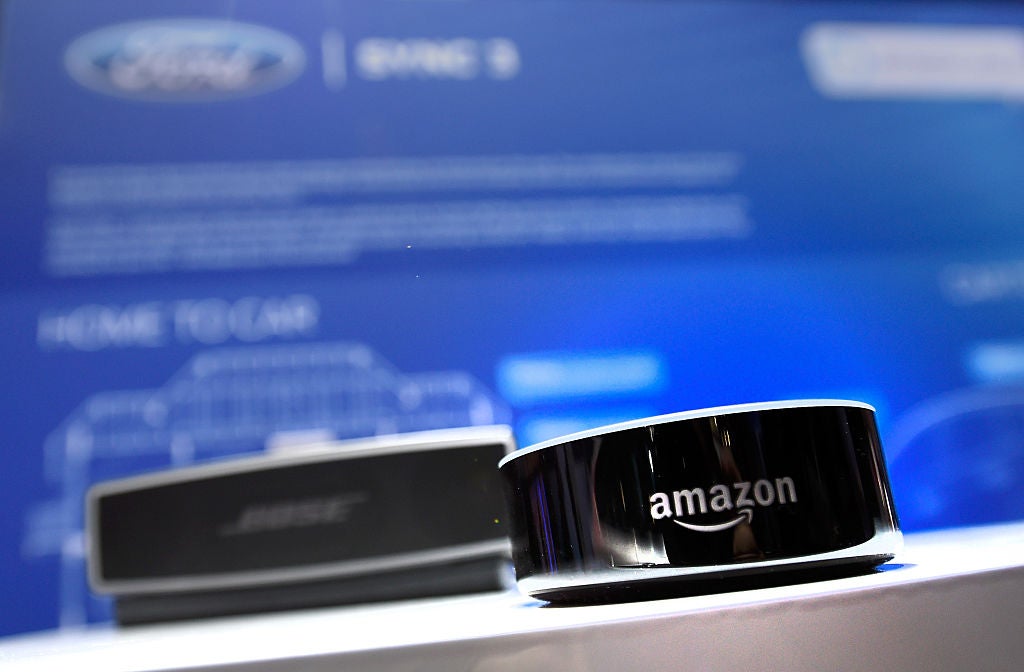 Alexa, the virtual assistant created by Amazon, has been modified so that it can offer positive feedback to children who speak politely.
The update has been announced following concerns of some parents that use of the product was encouraging children to express themselves rudely.
In January, research agency Childwise published a report that implied that use of voice-recognition gadgets was teaching children to become more demanding, with 42 per cent of children aged between nine and 16 in the UK using such devices at home.
"As there is a surge in children's use of gadgets that respond to verbal commands we may see them learning ways of communicating that then slip into their interactions with humans," said Simon Leggett, research director at Childwise.
"Will children become accustomed to saying and doing whatever they want to a digital assistant 'do this, do that' – talking as aggressively or rudely as they like without any consequences?
"Will they then start doing the same to shop assistants or teachers?"
Amazon has now introduced Amazon FreeTime on Alexa, which features a number of parental controls that adults can utilise to monitor the way their children use the smart assistant.
Amazon Prime original TV shows you should be watching
Show all 14
The Magic Word feature can be enabled to offer positive reinforcement to children when they make requests using the word "please".
When questions are asked with these polite cues, Alexa will then respond using phrases such as: "Thanks for asking nicely."
Furthermore, Alexa will say "No worries" or "You're welcome" when thanked for answering a question.
Leggett believes that the update will prove extremely beneficial for the development of children.
"We had noticed that practically none of the children that we had talked to said they ever used the words 'please' or 'thank you' when talking to their devices," he told the BBC.
"Younger children will enjoy having the added interactivity, but older children may be less likely to use it as they will be more aware it's a robot at the other end."
The features of Amazon FreeTime, which also include blocking explicit songs, setting bedtime time limits and educational activities, will become available for Amazon Echo, Echo Dot and Echo Plus users from 9 May in the US.
Join our commenting forum
Join thought-provoking conversations, follow other Independent readers and see their replies