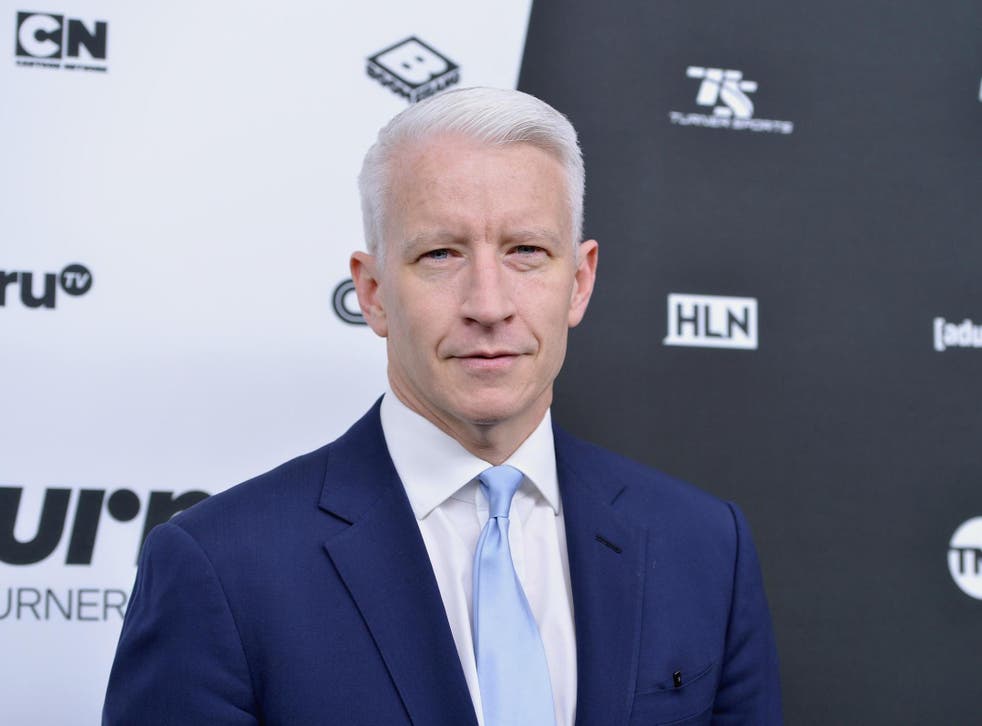 Anderson Cooper: CNN host announces birth of son Wyatt via surrogate
'As a gay kid, I never thought it would be possible to have a child,' news anchor says
Anderson Cooper has announced he has become a father to a baby boy born via surrogate.
In a post shared on his Instagram account, the CNN anchor revealed his son, Wyatt Cooper, was born on Monday 27 April.
The television host shared several pictures of his child, including one that shows him bottle feeding his newborn son.
"I want to share with you some joyful news. On Monday, I became a father. This is Wyatt Cooper," Cooper wrote in the caption.
"He is three days old. He is named after my father, who died when I was 10. I hope I can be as good a dad as he was."
Cooper added that his son's middle name is Morgan, which is a family name on his mother's side and a name that his parents considered for him before he was named Anderson.
"As a gay kid, I never thought it would be possible to have a child, and I'm grateful for all those who have paved the way, and for the doctors and nurses and everyone involved in my son's birth," the 52-year-old said.
"Most of all, I am grateful to a remarkable surrogate who carried Wyatt, and watched over him lovingly, and tenderly, and gave birth to him."
Cooper said it is "an extraordinary blessing" what his surrogate and other surrogates "give to families who can't have children".
"My surrogate has a beautiful family of her own, a wonderfully supportive husband, and kids, and I am incredibly thankful fo all the support they have given Wyatt and me. My family is blessed to have this family in our lives."
The news anchor said that he wished his late mother, father and brother Carter had been alive to meet his son. "But I like to believe they can see him," he added.
"I imagine them all together, arms around each other, smiling and laughing, happy to know that their love is alive in me and in Wyatt, and that our families continues," he said.
Many people wished Cooper happiness on the new addition to his family.
Archie Harrison: First photos of royal baby revealed

Show all 20
"This warms my heart and I'm so happy for you. Sending you both all my love," actor Leslie Jordan commented on Instagram.
"Dearest Wyatt, you have the most wonderful smart daddy. Both of you are lucky to have each other, I am so happy for you," said stylist Elizabeth Saltzman.
Singer Ricky Martin also wished Cooper congratulations, using the hashtag "#WelcomeBabyWyatt".
Cooper announced in March 2018 that he had separated from his boyfriend Benjamin Maisani, saying in a statement that they "are still family to each other, and love each other very much".
Register for free to continue reading
Registration is a free and easy way to support our truly independent journalism
By registering, you will also enjoy limited access to Premium articles, exclusive newsletters, commenting, and virtual events with our leading journalists
Already have an account? sign in
Register for free to continue reading
Registration is a free and easy way to support our truly independent journalism
By registering, you will also enjoy limited access to Premium articles, exclusive newsletters, commenting, and virtual events with our leading journalists
Already have an account? sign in
Join our new commenting forum
Join thought-provoking conversations, follow other Independent readers and see their replies