The Independent's journalism is supported by our readers. When you purchase through links on our site, we may earn commission.
LIFESTYLE FEATURES
If we're concerned about vaccine blood clots, should we be worried about the pill too?
After the AstraZeneca and Johnson & Johnson vaccines were halted over rare blood clot concerns, women asked - what about the clotting risk of the contraceptive pill? Lynn Enright examines whether it is a fair comparison
Thursday 29 April 2021 09:12 Comments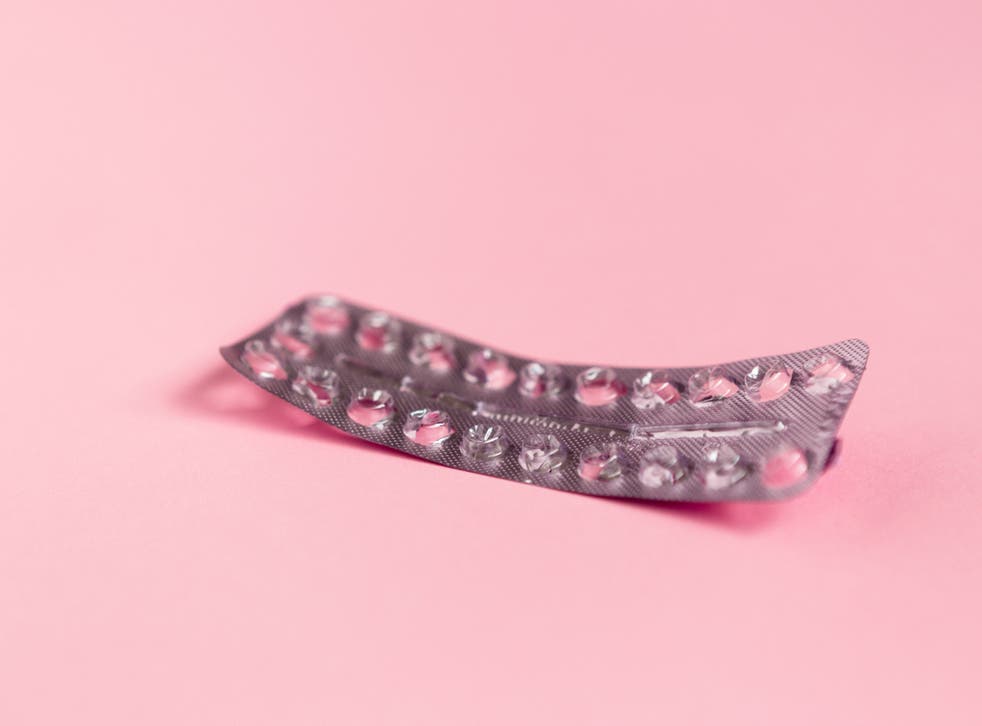 Last September, 38-year-old Kat Lawrenson was one of millions of British women relying on the combined oral contraceptive pill to prevent an unplanned pregnancy. She had been on an oestrogen-progestogen combination for five years on and off – stopping to get pregnant and starting again after she had weaned her baby. She had never experienced any troubling side effects with the pill and when she noticed a lump on her leg, she had no idea that it could be associated with her contraception.
Her GP didn't suspect a link, either, she explains: "I had a hard little lump on the back of my leg but because of the Covid restrictions my GP couldn't see me in person. I sent them a photo and they said that I shouldn't worry." Over the next month, the lump disappeared but she began to experience shortness of breath. By October, she was struggling to breathe and when she went to an out-of-hours GP, she was advised to seek urgent medical attention: "The doctor suspected a blood clot and told me to go to A&E."
There, Lawrenson underwent tests that confirmed blood clots and was admitted to hospital. She spent three days in the acute care ward, where doctors told her that they believed the clot, which had first appeared in her leg before breaking up and travelling to her lungs, was caused by her pill. She considers herself lucky – the clots in her lungs were diagnosed before she deteriorated further – but even now, six months later, she is not back to full health. She still has pleurisy and reduced lung capacity.
Following the rollout of numerous coronavirus vaccine programmes across the globe – at varying speeds in different nations – discussion has emerged around potential side effects of some jabs, including the risk of blood clots. Several European countries briefly halted use of the Oxford AstraZeneca vaccine over concerns until more evidence could be gathered (Denmark has now stopped the rollout completely), but Britain continued using the vaccine – confident in its safety. Then on 7 April, the UK government announced under 30s will be offered an alternative. 
Considering the swift and decisive response to the clotting disorders associated with the Oxford AstraZeneca vaccine (and subsequently the Johnson & Johnson rollout in the USA, South Africa and Europe), Lawrenson felt troubled: "Everybody is talking about what could happen with the vaccine but nobody is talking about people experiencing blood clots on the pill. There's not enough guidance or information." 
Lawrenson is, of course, not the only person to have made the link – with many women taking to social media to make the comparison. And, speaking on Good Morning Britain, professor Adam Finn of the Joint Committee on Vaccination and Immunisation (JCVI), said: "The risks of thrombosis that come with taking the pill are very much higher than the risks that we were just seeing on those slides [referencing AZ]," he said. But is this comparison fair or useful? 
If we look at the numbers, the risk of developing blood clots with combined hormonal contraception (the pill, the patch, the vaginal ring) is estimated, by a 2014 EU-wide review, to be about five to 12 in 10,000, compared to roughly two in 10,000 for women not using contraception and not pregnant. The risk is particularly associated with smoking, obesity and a history of clotting disorders.
The clotting risk associated with the AstraZeneca vaccine is still unclear but the UK's Medicines and Healthcare products Regulatory Agency (MHRA) puts it at one in 250,000. It reports that out of the 79 blood clotting cases alongside low levels of platelets following the use of the AstraZeneca vaccine in the UK until the end of March, 19 people have died. More than 20 million AstraZeneca vaccines (out of a total of 30 million first doses) had been administered around the UK by the end of March. It seems, at face value, the risk of clotting with the AZ vaccine is much lower than with the pill.
But some experts point out that it is still too early to state that definitively. Sue Pavord, consultant haematologist and chair of the UK's Expert Haematology Panel, explains that the clots linked to the AstraZeneca vaccine generally operate differently to those with the pill. They cause blockages in unusual vascular sites, often those that drain blood from the brain – which is known as cerebral venous sinus thrombosis or CVST. It is possible to develop a clot like this while on the pill – but it is extremely rare.
Pavord makes the point that the clots associated with the AZ vaccine are behaving more aggressively due to "a highly charged blood coagulation system which uses up platelets in the process of them being activated". As a result of this, Pavord says that comparing both is not like with like: the type of rare blood clots linked to the AstraZeneca vaccine are considerably more deadly. "This unique syndrome of blood clots and low platelets seen after the AstraZeneca vaccine is a very rare immune reaction," she explains. "There is a risk of blood clots with the pill  – but it is not this aggressive immune reaction."
As medical bodies continue to try and offer assurance about the vaccine, to avoid unnecessary panic (last week, a research group at Oxford University, unaffiliated with the vaccine, said that the risk of developing a rare clot from catching Covid-19 was about eight times higher than from the vaccine), other bodies have been keen to reduce any associated potential panic around the pill.
The British Pregnancy Advisory Service (BPAS) issued a stern statement, saying that trust in "the most commonly used contraceptive method in the UK" must not be undermined or a "scare" caused. The organisation expressed concern that people could stop taking their contraception as a result of the conversation, which could, in turn, lead to a rise in unplanned pregnancy. The risk of blood clots, BPAS pointed out, increases significantly during pregnancy and shortly after birth – to around one in 1000.
Medical director of BPAS, Patricia Lohr, tells The Independent that it is "very important to put the risk of clotting with combined hormonal contraceptives in context and provide reassurance to people using those methods that the risk is extremely low". 
Lohr says that the risk surrounding the pill is well documented and has been the subject of research. "We have a number of studies on this – unlike some areas of medical care, where the impacts on women have not been as well studied. We have an obligation to let people know about this risk [but] the other important thing is to put risk in context."
But Kat Lawrenson, and many others, do feel they were not adequately informed of the risk: "I was walking around with blood clots in my lungs for a month and I never even considered it." Lawrenson would like to see the symptoms of clots flagged routinely and more GPs discussing other types of contraception– non-hormonal contraception, for example, or the mini-pill, which is not associated with an increased risk of clots.
Symptoms of blood clots, according to the NHS, include "throbbing or cramping pain, swelling, redness and warmth in a leg or arm" and "sudden breathlessness, sharp chest pain (may be worse when you breathe in) and a cough or coughing up blood". You should call 111 and they can escalate your problem to a doctor or nurse if necessary.
This discussion about the risks of both the pill and the vaccine has reignited long-standing concerns that the side effects of one drug or medical treatment are taken more seriously, or acted on more quickly, because they impact men. For example, many point to the now well-cited example of a male pill trial that was stopped because the side effects were deemed "intolerable". The conversation has also highlighted the fact that women, who use combined hormonal contraception because they have sex with men or they suffer from an under-researched health condition such as endometriosis, are putting themselves at risk due to a lack of an alternative.
Dr Alyson McGregor – a US emergency department doctor, an expert in sex and gender in medicine and the author of Sex Matters: How Male-centric Medicine Endangers Women's Health and What We Can Do About It – agrees that too often women are not aware of the risks of contraception. "In fact," she says, "most patients that I encounter in the emergency department do not even mention they are on hormones as they do not consider it a medication or treatment. I do not think the risks of hormonal treatments are made adequately clear to patients before prescribing."
Like Pavord though, she urges caution when talking about the risk of clots with contraception and with the vaccine: "I would not equate the two at this point until we have a greater understanding." Despite how the numbers look on paper, the experts have suggested that a direct comparison of the risk factors of the vaccine and the pill is not only unhelpful but unscientific.
That doesn't mean however that a discussion about the risk factors associated with combined hormonal contraception is invalid. Women should be reassured that combined hormonal contraception comes with a relatively low risk and that most blood clots encountered will be managed successfully. However, they should be aware of the risks, the side effects and the potential complications, and be encouraged to make an informed decision – rather than being prescribed as a matter of course.
Register for free to continue reading
Registration is a free and easy way to support our truly independent journalism
By registering, you will also enjoy limited access to Premium articles, exclusive newsletters, commenting, and virtual events with our leading journalists
Already have an account? sign in
Register for free to continue reading
Registration is a free and easy way to support our truly independent journalism
By registering, you will also enjoy limited access to Premium articles, exclusive newsletters, commenting, and virtual events with our leading journalists
Already have an account? sign in
Join our new commenting forum
Join thought-provoking conversations, follow other Independent readers and see their replies