The Independent's journalism is supported by our readers. When you purchase through links on our site, we may earn commission.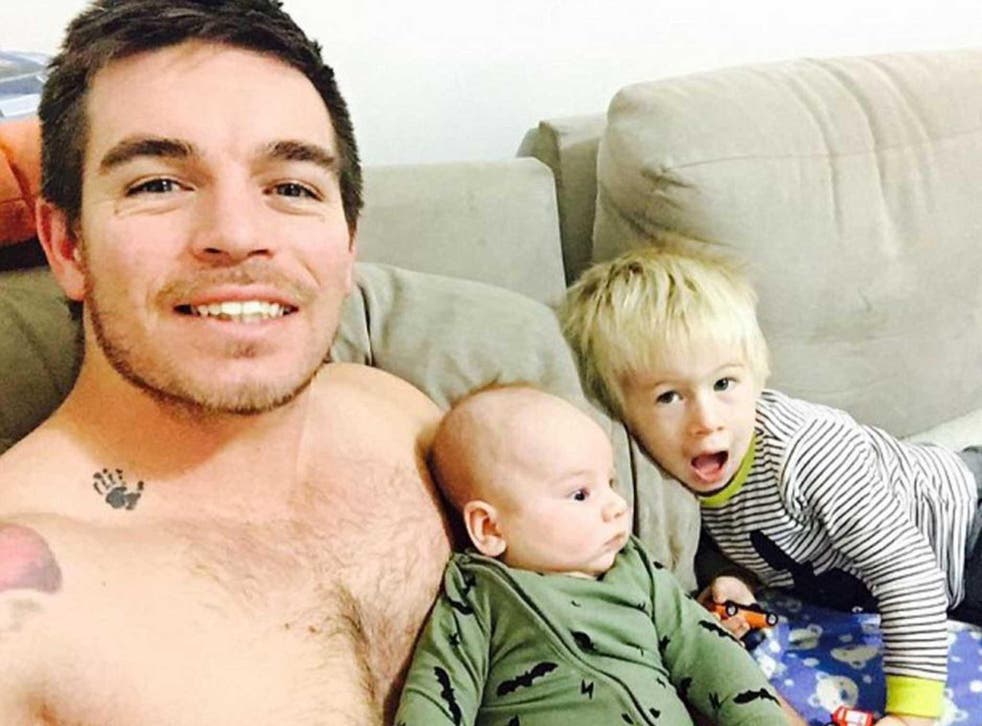 'Holy f**k! A baby is about to come out of my wife': Australian dad blogger reports from the front line as his partner gives birth
He thought he was cool under pressure, but he wasn't
Sarah Young
Tuesday 01 November 2016 16:03 Comments
Australian dad blogger Brad Kearns, aka DadMum, frequently posts about the reality of fatherhood - but his latest update has hit a nerve.
The 27-year-old from Tuggerah, New South Wales, has spoken frankly about not being able to party now he's a dad, and even his wife's post-baby body, but his most recent post about the lead-up to childbirth is brutally honest.
"I've always thought of myself as pretty cool under pressure," he wrote.
"But the first time I got that call that my wife's waters had broken, something changed," Brad posted on Facebook.
"The excitement of almost being a dad went straight out the window because holy f***, a tiny human was about to come out of my wife," he humorously wrote.
After describing how he took his wife to the hospital as quickly as he could, Brad goes on to detail how panic had clearly set in.
"It was f***ed. This was happening. Holy sh**... The louder she got, the higher my heart-rate spiked and the faster we went."
"This woman strolls over and opens the door for us. I've just put in a performance that would rival Usain Bolt over the 200m whilst pushing a wheelchair, and this old lady casually opens the door like it's a book club meeting and I'm 20 minutes early."
Before And After: Instagram Dad's Amazing Transformations

Show all 10
He also added that he felt scarred during his wife's contractions and how it felt as though all dignity was out the window.
"Now as a man I obviously couldn't feel the pain. But let me tell you, when those contractions were hitting, I had a pretty good idea what was going on," he said.
"People come in, people leave, they say stuff like dilation and every now and then someone throws on a latex glove and goes under the hospital gown."
Despite the commotion, the proud dad boasts about the birth of his son Knox adding that "childbirth is actually amazing. I don't get how they even go through that?"
If you know any men out there who are pretending not to be nervous. Tell them they should be very f***ing nervous. Or send them my way. I'm a pro now."
Register for free to continue reading
Registration is a free and easy way to support our truly independent journalism
By registering, you will also enjoy limited access to Premium articles, exclusive newsletters, commenting, and virtual events with our leading journalists
Already have an account? sign in
Join our new commenting forum
Join thought-provoking conversations, follow other Independent readers and see their replies