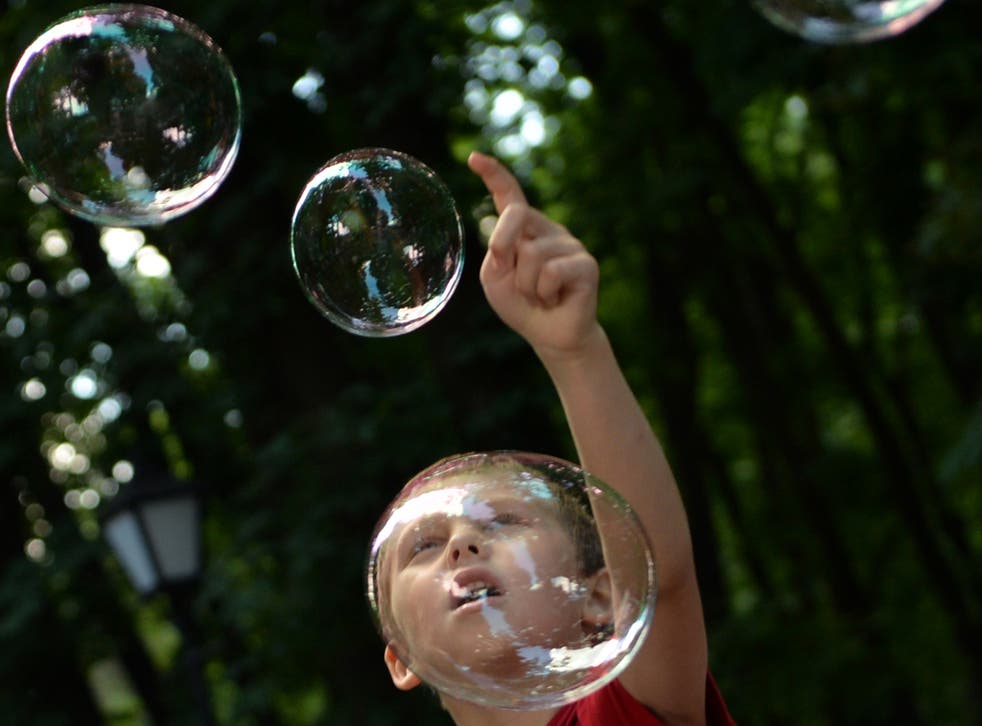 Parent-led therapy in autistic children can help reduce core symptoms long-term, study shows
The effects of the non-evasive therapy are found to last up to six years 
A study into the effects of early intervention therapy designed to help parents communicate with their autistic children has shown record levels of success in reducing the core symptoms of the condition.
The study, led by the University of Manchester, King's College London and Newcastle University, is a follow up to a trial in which autistic children aged between two and four were given communication and play activities over a period of six months, the benefits of which have been seen up to six years after the therapy ended.
It found that the children who received early intervention therapy showed less severe symptoms of autism six years later, with children displaying improvements in social communication and a reduction in repetitive behaviour.
Published in The Lancet, the study is the first to show the long-term effects of such early intervention on the symptoms of autism.
Autism is a developmental disorder that affects around one in 100 people that causes symptoms which vary greatly but which can have profound effects on a child's social development.
The original Pre-School Autism Communication Trial (Pact) saw a total of 152 autistic children take part in it, with parents participating in 12 therapy sessions over a six month period. In addition to this, parents agreed to daily 20- 30-minute sessions of communication and play activities with their children, and received a further six months of follow-up support following the trial.
The latest study is a follow-up analysis conducted approximately six years after the trial, involving 121 of the original participants, 59 of which had received the Pact intervention. When scoring the severity of autism within children on a scale of one to 10, the study found a 17% reduction in the proportion of children from the intervention group with severe symptoms.
Experts have regarded the results as highly significant despite there being areas that children showed no change in, such as language, anxiety, and challenging conduct.
Child's vaccine and autism video is going viral - for good reason
Professor Jonathan Green at the University of Manchester and one of the leaders of the study said the therapy used in the study is not a "cure," but as it is designed to work with parents to help improve parent-child communication at home, it "has potential to affect the everyday life of the child".
"Our findings are encouraging, as they represent an improvement in the core symptoms of autism previously thought very resistant to change.
"This is not a 'cure', in the sense that the children who demonstrated improvements will still show remaining symptoms to a variable extent, but it does suggest that working with parents to interact with their children in this way can lead to improvements in symptoms over the long-term."
Dr James Cusack, director of science at Autistica, said the results of the study look promising for the many thousands of parents who want to find early interventions for their children "based on solid science".
"Parents commonly tell us that they fight for a diagnosis, but when they finally get it, the cupboard is bare, with little information or tailored support available to them. Too often, parents fall victim to the false claims of charlatans who prey on desperate families." He called for more trials like this to be made, adding that "the standard of treatment trials is often low in autism research and this study sets an important benchmark".
Dr Judith Brown, head of autism knowledge at the National Autistic Society, said families are often on a steep learning curve after diagnosis about how to best support their autistic children, adding that the study confirms the organisation's view that parents must be helped to understand their child's autism so they can be properly involved in decisions.
Other experts have welcomed the findings of the study, with Dorothy Bishop, professor of developmental neuropsychology at the University of Oxford, said: "This study is setting a new standard for research in this area with such a large and well-designed study done. Many parents of autistic children go for what is termed ABA therapy, which is very intensive behavioural treatment that involves one-on-one working with the child for many hours per week - often with the training including trainers other than parents.
"The ABA therapy is quite controversial for a number of reasons, not least of which is the stress it puts on the family; and there are questions about whether there is good evidence of effectiveness. So this intervention in the Pact study is more family-friendly because it does not require such a huge time commitment."
A Department of Health spokesperson said: "These are encouraging findings for children with autism and their families. We are determined to improve the lives of people with autism, including children and young people, through more joined up care and support across health, social care and education."
Join our new commenting forum
Join thought-provoking conversations, follow other Independent readers and see their replies