The Independent's journalism is supported by our readers. When you purchase through links on our site, we may earn commission.
Why are most babies conceived around Christmas?
Lots of people are getting frisky under the mistletoe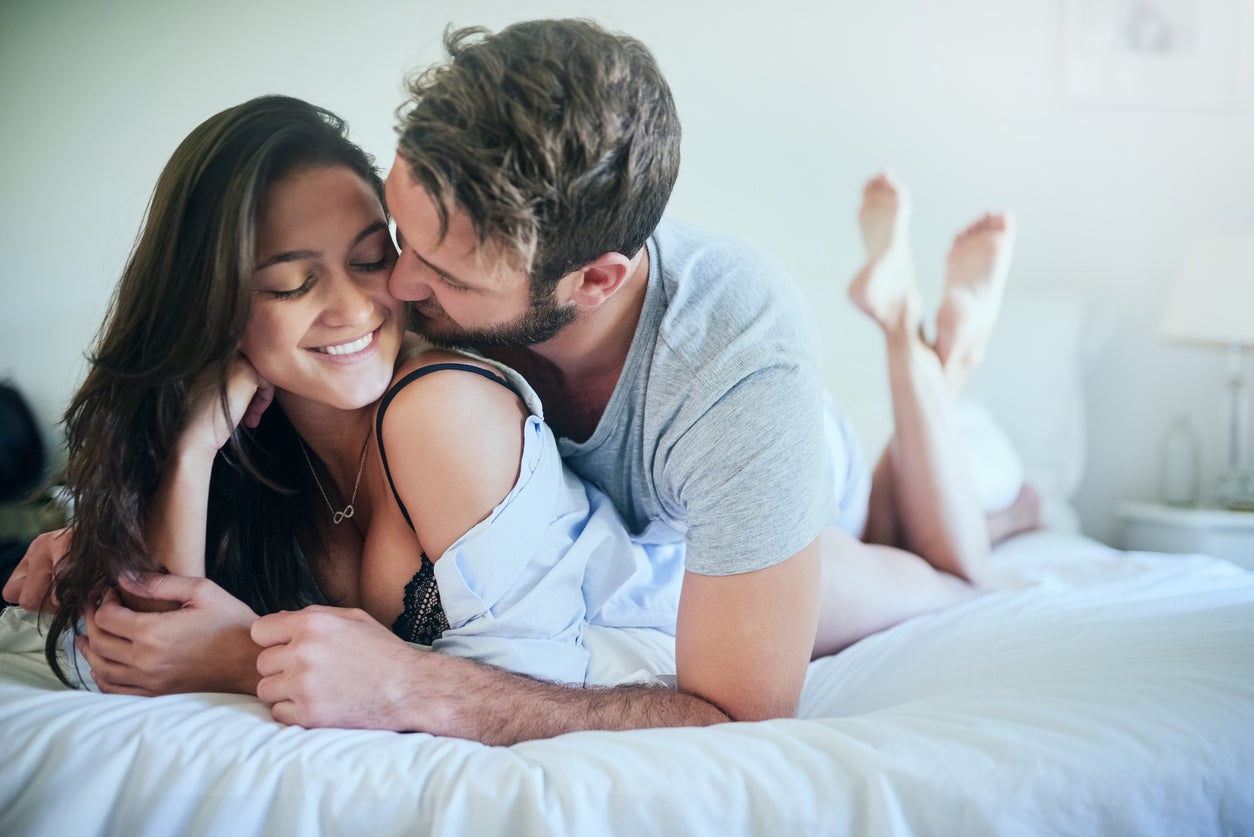 Ever wondered why so many babies are born in September? Well, there's a scientific reason for that.
According to experts, it should come as no surprise that the majority of babies are conceived around the Christmas period.
A combination of improved sperm quality and ovum receptivity, in addition to a rise in sexual activity during the winter months can explain it all.
A study exploring the correlation between seasonal changes and conception concluded that sperm quality is often deteriorated during the summer, with changes in daylight length also affecting the anterior pituitary-ovarian function, the variation in quality of the ovum or endometrial receptivity.
However, biological changes aren't the only reason why more pregnancies can trace their origins back to winter.
A drop in temperature has been proven to result in more couples getting frisky under the mistletoe, thus increasing the likelihood of conception.
"Increased sexual activity associated with end-of-year holiday festivities has also been postulated as a possible behavioural explanation for the December peak in conceptions," the study stated.
Although the Daily Beast has reported that more than twice as many condoms are sold in the week leading up to Christmas, other research has found that many people will inevitably engage in unprotected sex around this time of year.
The researchers reported: "These data highlight the fact that seasonally related social events may increase levels of sexual activity, decrease the likelihood that it will be protected, and limit access to services."
This heatmap, created by Matt Stiles at The Daily Viz and based on data compiled by FiveThirtyEight on average daily births in the US from 1994-2014, shows that the most common birthday is September 9, with September 19 coming in second.
This means that the estimated conception dates would therefore be December 17 and December 27 respectively.
So, how do children born in September fare in comparison to their classmates? Very well, apparently.
Experts claim that babies born in September tend to excel academically at school.
Researchers analysed data of approximately 1m public school students born in Florida from 1994 to 2000.
Their findings showed that those few extra months of development prove very beneficial for September babies.
Adversely, babies born in August tend to struggle more when they start school due to lower levels of maturity.
Join our commenting forum
Join thought-provoking conversations, follow other Independent readers and see their replies