The Independent's journalism is supported by our readers. When you purchase through links on our site, we may earn commission.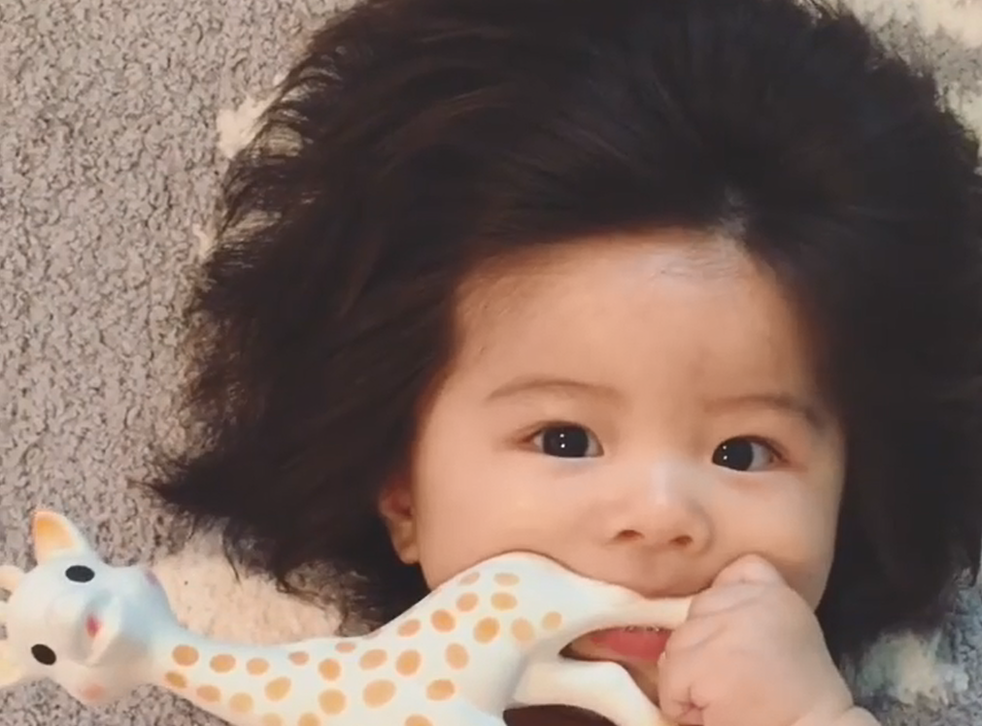 Baby born with full head of hair becomes Instagram sensation
Baby Chanco has gained 100,000 followers since May this year
You know you've made it on social media when you've amassed an Instagram following of 100,000 people before you've reached the tender age of one year old.
This baby, who goes by the handle Baby Chanco, is receiving attention on a global scale thanks to her luscious locks.
When the six-month old infant was born in Japan in December 2017, she already had an impressive head of hair.
However, her hair has continued to grow in length and thickness at an astonishing rate, which is why her family decided to set up an Instagram account for the youngster to document its evolution.
Baby Chanco has taken the world of the 'gram by storm ever since the first photo was posted on the account on 8 May this year.
A number of people have commented on the photos expressing their admiration for her locks, with one person writing: "This child has better hair than anyone I know."
Another person described the hair as "baby hair goals."
In May last year, it was reported that a baby girl whose hair had been visible on her ultrasound had already had a blow dry at the age of four months old.
It's common for some babies to lose their hair within their first six months, as explained by Baby Centre.
This process is called telogen effluvium, and occurs due to a drop in the baby's hormone levels after birth.
Hair and scalp experts at Philip Kingsley have explained that for babies born with a lot of hair, their hair can be rinsed gently with warm water during their first four weeks.
As the babies grow older, parents can then incorporate a little bit of shampoo to help clean the hair more efficiently.
The experts at Philip Kingsley recommend delicately cleaning your baby's hair and scalp with your hands, always making sure to support the baby and making sure that you prevent any shampoo from getting into their eyes.
A young girl called Taylor McGowan from Chicago, Illinois has been diagnosed as having "Uncombable Hair Syndrome", a condition caused by a mutation in the genes.
Register for free to continue reading
Registration is a free and easy way to support our truly independent journalism
By registering, you will also enjoy limited access to Premium articles, exclusive newsletters, commenting, and virtual events with our leading journalists
Already have an account? sign in
Register for free to continue reading
Registration is a free and easy way to support our truly independent journalism
By registering, you will also enjoy limited access to Premium articles, exclusive newsletters, commenting, and virtual events with our leading journalists
Already have an account? sign in
Join our new commenting forum
Join thought-provoking conversations, follow other Independent readers and see their replies