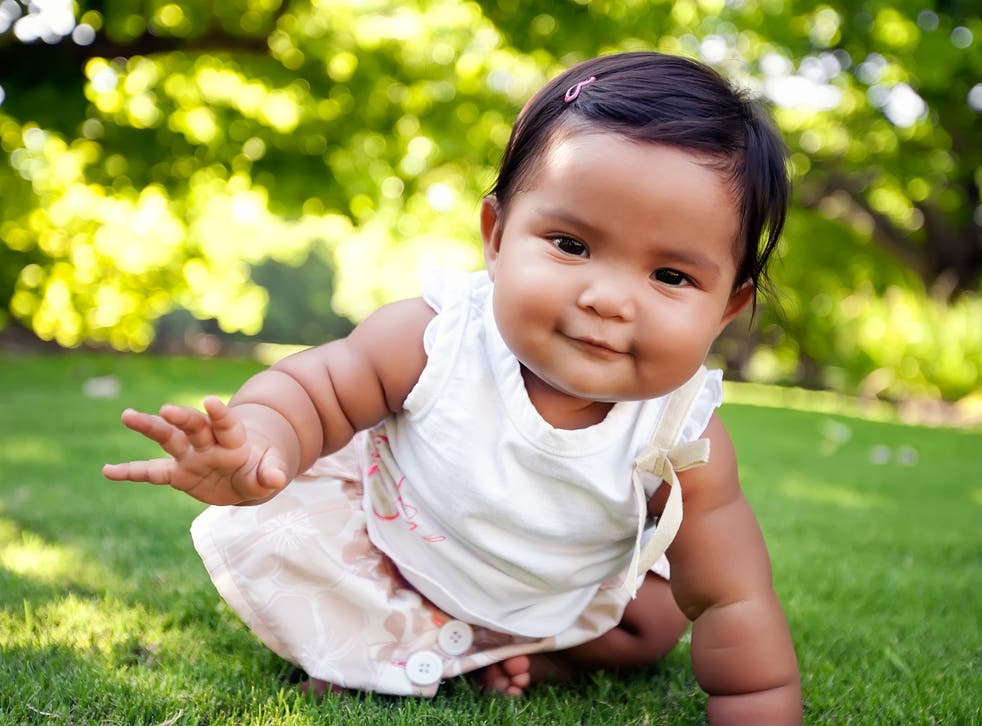 Oliver and Olivia top of the list for most popular boys and girls' names in England and Wales
The names Kylo and Dua have increased in popularity over the past few years
The Office for National Statistics (ONS) has announced the most popular boys and girls' baby names in England and Wales in 2019, with Oliver and Olivia maintaining their places at the top of the lists.
The ONS conducted its research into the most favoured baby names of the past year by looking at birth registration data.
The data featured a variety of entries that have been increasing in popularity over the past few years, including some seemingly inspired by popular culture.
Several monikers stood the test of time, most notably Oliver and Olivia, which have been the top boys' name since 2013 and the top girls' name since 2016 respectively.
The names Emily and Ella lost out on spots in the top 10 girls' names, while the name Freya made it onto the list for the first time.
The top 10 boys' names saw no new entries, while the name Arthur placed fourth on the list, the highest position it has held ever since records began in 1904.
Some names parents have chosen to give their children over the past few years have clearly taken inspiration from well-known figures in entertainment.
Since the release of Star Wars: The Force Awakens in 2015, the name Kylo – most likely inspired by leading character Kylo Ren, played by Adam driver – has steadily increased in popularity, with the number of boys being named Kylo reaching 67 in 2019.
Furthermore, the number of girls being named Dua has increased from 63 in 2017 to 126 in 2019.
Singer Dua Lipa released her debut album in 2017 and has since won two Grammy Awards.
Archie Harrison: First photos of royal baby revealed

Show all 20
On the other hand, the name Alexia has proven to be less appealing to parents as the years since the launch of Amazon Alexa in 2016.
While 322 girls were named Alexa in England and Wales in 2016, this number dwindled to 39 in 2019.
David Corps, from the vital statistics outputs branch at the ONS, commented on the organisation's findings, which also explored various factors including whether a mother's age may affect the name they decide to choose for their baby.
"Oliver and Olivia continued their reign as the top boys' and girls' names in 2019, but analysis shows choices in baby names can differ depending on the mother's age," Mr Corps said.
"We found younger mothers opted for more modern girls' names like Harper, which has seen a rise since the Beckhams named their daughter so in 2011, and shortened boys' names like Freddie."
"In contrast, older mothers chose more traditional names such as Jack and Charlotte," he added.
Join our new commenting forum
Join thought-provoking conversations, follow other Independent readers and see their replies