The Independent's journalism is supported by our readers. When you purchase through links on our site, we may earn commission.
The 'life changing' night light that will send your baby to sleep in minutes, parents claim
'To us our Glow Dreaming is priceless. So, so happy'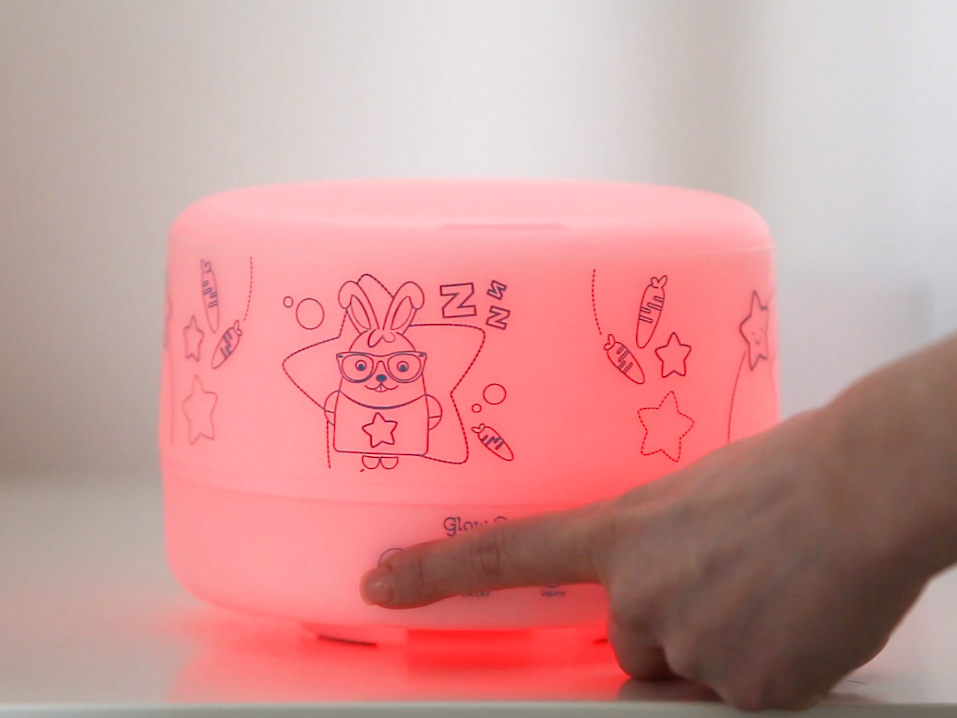 Settling a baby down for the night can be an extremely stressful task.
However, some parents believe that they've found the solution to all of their problems, thanks to a soothing bedside light that's supposedly working wonders with babies around the world.
The Glow Dreaming night light combines light therapy, sound therapy and aromatherapy in order to create a serene and soporific environment in which a baby can doze off peacefully.
The device releases a faint mist containing essential oils into the air that have been scientifically proven to help send children to sleep.
Furthermore, Glow Dreaming has collaborated with sound specialist Dr Stéphane Pigeon to create the pink noise that's emitted from the light, which helps to foster a calm atmosphere.
The night light uses red LED light when lit up, which helps to stimulate the body's production of melatonin and thus encourage babies to fall asleep quickly.
Parents have been raving about the night light online, describing it as a "life changing" device.
One mother called Elle Roberts wrote on Instagram about the difference the light has made for her son Harry, who used to frequently wake up restless in the middle of the night.
"A friend suggested #glowdreaming and I was sceptical but willing to try anything!" she wrote.
"I noticed a difference after three nights! By a week he was falling asleep within 10 minutes if going to bed."
People have also been professing their admiration for the product on Facebook, with one parent describing it as "beyond incredible" having bought it for their one-year-old daughter.
"At about 10 months she began waking every hour or so during the night," they wrote.
"Fast forward to our most celebrated purchase. The Glow Dreaming."
They continued, explaining that the impact of the night light was noticeable from the very first night of its use.
"Not only is this device giving use all a full night sleep. It has also helped to teach our daughter the most useful skill of self-settling," they wrote.
"To us our Glow Dreaming is priceless. So, so happy."
Glow Dreaming founder Cara Benau has explained that the idea behind the night light was inspired by her daughter, who struggled to sleep as a young child following the passing of a loved one.
The Glow Dreaming sleep starter pack costs approximately £132, with the price including shipping from Australia.
Join our commenting forum
Join thought-provoking conversations, follow other Independent readers and see their replies