New parents get less than five hours sleep per night, study claims
They typically spend nearly an hour each day trying to get their baby to sleep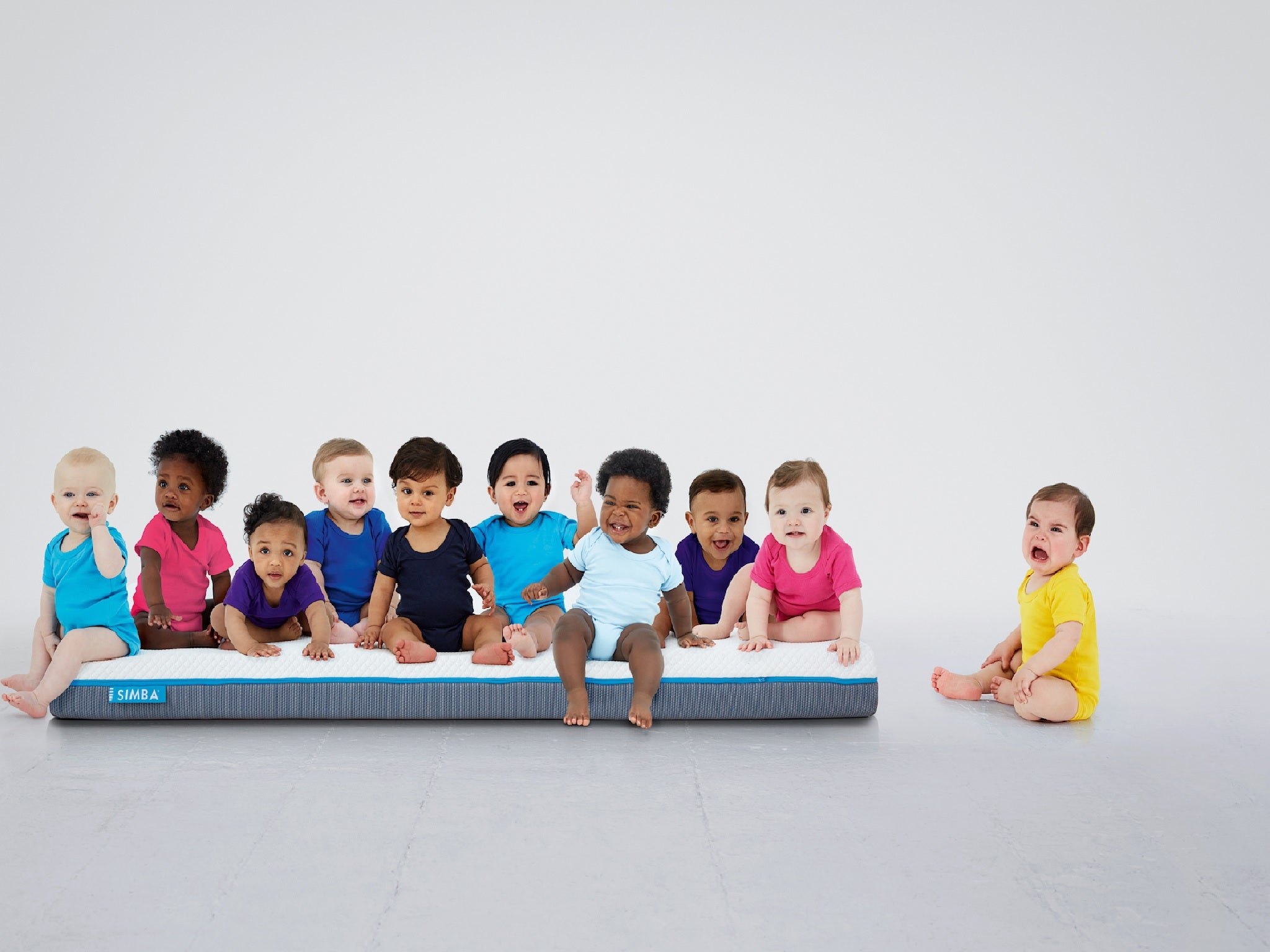 New parents will get just four hours and 44 minutes of sleep in an average night during the first year of their baby's life, it has emerged.
In the first 12 months of a child's life, mothers and fathers sleep 59 per cent less than the recommended eight hours a night, losing the equivalent of 50 nights of sleep.
A typical parent was found to spend 54 minutes per day trying to get their baby to sleep, adding up to almost 14 days in their first year.
Furthermore, mums and dads will also pace the equivalent of two miles while rocking their baby each day and night, totting up to 730 miles – the equivalent of 28 marathons – over a 365-day period.
The study also found sleep deprivation can take an emotional toll on relationships, with the average new-born waking three times a night when they first arrive home.
More than two thirds of British parents believe they have got into arguments with their partner purely as a result of their baby's poor sleep habits.
The study, which was commissioned by sleep technology brand Simba, also found 23 per cent of those polled believe the lost sleep in their child's first year at home led them to behave "slightly unusually."
In their sleep-deprived state, 11 per cent have hallucinated something which wasn't really there, and 44 per cent have completely forgotten what they were saying mid-sentence.
Eight per cent have even forgotten the name of their baby.
Sixty-four per cent look back on their first year as parents and are "amazed" they were able to function through it all as well as they did.
In those early months, one third of new parents believe warm milk is the best remedy for settling a restless baby.
Thirty-two per cent found their little one slept best when they were rocked to sleep in their arms, and one in five got their baby a comfort blanket to keep them cosy while they snoozed.
World news in pictures
Show all 50
Top 20 ways to send a baby off to sleep:
1. Warm milk
2. Sticking to routines
3. Gentle rocking motion
4. Dummy/pacifier
5. Give them a warm bath
6. Comfort blanket
7. Reading
8. Gentle bouncing
9. Singing
10. Give them a favourite toy
11. Play with my baby as much as possible during the day to tire them out
12. Calming music
13. Ambient noise - e.g. hairdryers, washing machines, turning on the hoover
14. Driving them around
15. Baby massage
16. Children's TV
17. Putting them in hiking pack or pram and walking for miles
18. Reducing eye contact before bed
19. Putting them outside in the fresh air
20. Scenting a tissue/fabric with fragrance near the bed
Ten confessions of sleep deprived parents
1. Feeding my baby spaghetti Bolognese for breakfast thinking it was dinner time
2. I lost the kettle once and found it in the fridge where the milk lives
3. I once put cat food in the washing machine dispenser instead of powder
4. I put my toiletry shopping in the fridge rather than bathroom and my milk in the oven
5. Putting a bottle of milk in my baby's ear instead of the mouth
6. Using baby milk in my tea
7. Walking into a store without shoes
8. Pushing the pram out and realising the baby wasn't in it
9. I left my car running with the keys in the ignition whilst sat at work
10. Fell asleep standing up at counter top in kitchen
SWNS
Join our commenting forum
Join thought-provoking conversations, follow other Independent readers and see their replies