Ben Affleck thanks family following 40-day stay at rehab facility for alcohol addiction
'Getting help is a sign of courage, not weakness or failure'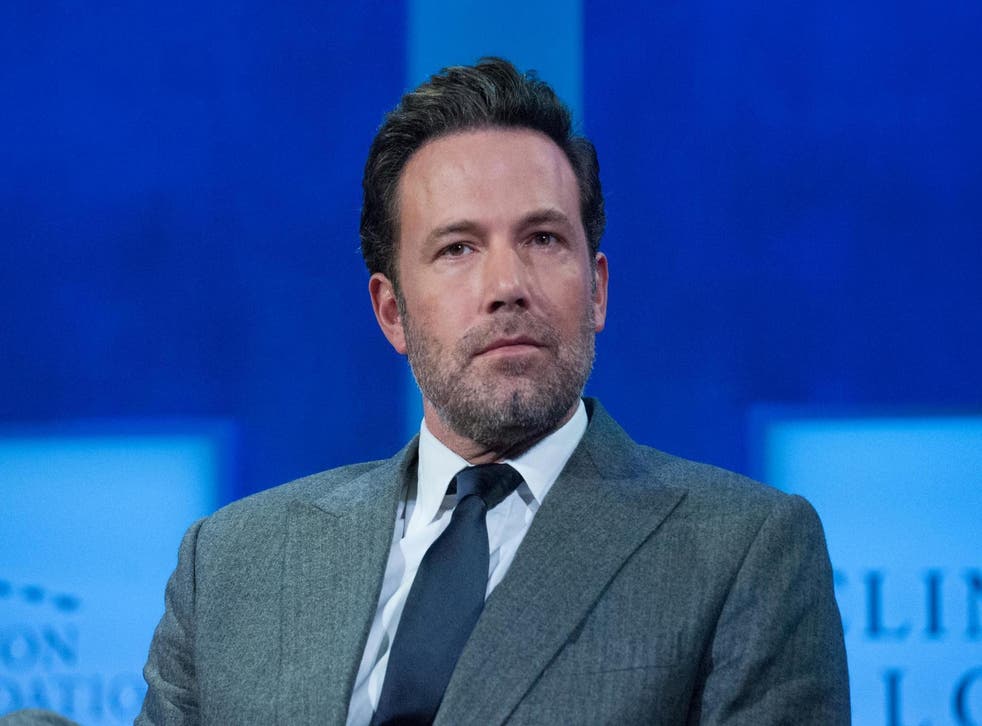 Ben Affleck has expressed his gratitude to his family, coworkers and fans for their support after receiving treatment for alcohol addiction at a rehabilitation facility.
Earlier this year, Jennifer Garner was pictured driving her estranged husband to a treatment centre for alcohol abuse.
The Justice League actor's alcohol dependency has been well-documented over the years, having gone to rehab for alcohol addiction on two previous occasions in 2001 and 2017.
Yesterday, Affleck broke his silence for the first time since entering rehab over the summer.
"This week I completed a 40-day stay at a treatment centre for alcohol addiction and remain in outpatient care," he wrote on Instagram.
"The support I have received from my family, colleagues and fans means more to me than I can say. It's given me the strength and support to speak about my illness with others."
In 2012, Affleck spoke to Barbara Walters about his excessive exposure to alcohol as a child, having witnessed his father's own battle with alcoholism.
In his Instagram post, he explained that battling addiction in a "lifelong and difficult struggle", which will often require ongoing treatment.
"It is a full-time commitment," he said. "I am fighting for myself and my family."
Affleck also thanked anyone who's left supportive messages for him on social media, with many also sharing their personal experiences of battling with substance addiction.
"Your strength is inspiring and is supporting me in ways I didn't think was possible," he wrote. "It helps to know I am not alone.
"As I've had to remind myself, if you have a problem, getting help is a sign of courage, not weakness or failure."
The National Council on Alcoholism and Drug Dependence states that 17.6 million people suffer from alcohol abuse or dependence, equating to approximately one in every 12 adults.
The NHS estimates that around nine per cent of men and three per cent of women in the UK suffer from alcoholism, according to Drinkaware.
Ben Affleck talks about his own sexual misconduct allegations
Last year, Affleck expressed his disapproval of Harvey Weinstein following the many allegations of sexual assault that surfaced against the disgraced former producer, saying that he was "saddened and angry that a man that I worked with used this position of power to intimidate, sexually harass and manipulate many women over decades."
However, the actor was later accused of acting "inappropriately" with actor Hilarie Burton while appearing together on MTV's TRL in 2003, having been filmed groping her breasts at the time.
"I acted inappropriately toward Ms Burton and I sincerely apologise," he tweeted in response to the criticism.
Register for free to continue reading
Registration is a free and easy way to support our truly independent journalism
By registering, you will also enjoy limited access to Premium articles, exclusive newsletters, commenting, and virtual events with our leading journalists
Already have an account? sign in
Register for free to continue reading
Registration is a free and easy way to support our truly independent journalism
By registering, you will also enjoy limited access to Premium articles, exclusive newsletters, commenting, and virtual events with our leading journalists
Already have an account? sign in
Join our new commenting forum
Join thought-provoking conversations, follow other Independent readers and see their replies