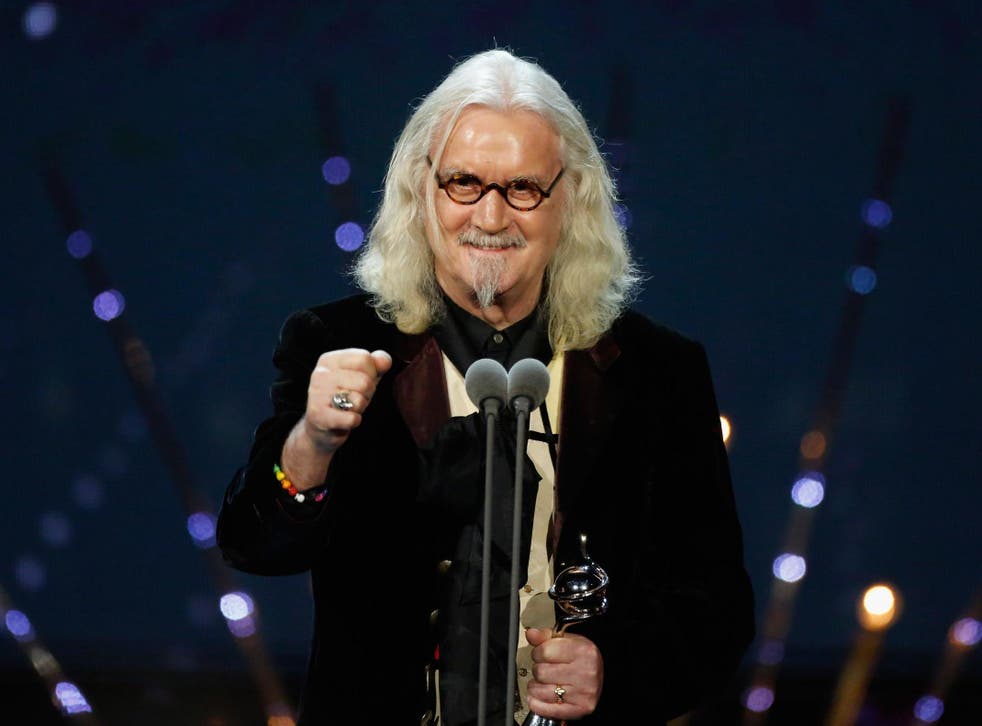 Billy Connolly opens up about living with Parkinson's: 'I walk unsteady. My hearing is going'
'It's bizarre that bits of me are falling off – but it's interesting'
Billy Connolly has spoken about the reality of living with Parkinson's disease, revealing that he has "started to drool".
Speaking to Chris Evans on his Virgin Radio show, the Glaswegian comedian explained that he's "getting by" and while he has no plans to perform any time soon that "life is good".
"I might perform at some other point, but I have no plans to," Connolly said before going on to describe some of the symptoms of his condition.
"I've started to drool. That's a new one for me," he told the radio host.
"This disease, it gives you a new thing to deal with every now and again. I walk unsteady.
NHS at 70: demonstration and celebration march to mark anniversary

Show all 18
"My hearing is going. It's bizarre that bits of me are falling off – but it's interesting."
Connolly went on to explain why he dislikes people describing Parkinson's as "incurable" despite there being no cure.
"A doctor in America told me it's incurable and I said, 'get a grip on yourself, say we've yet to find a cure', give a man a light at the end of the tunnel. Incurable is such an awful thing to say to somebody."
The stand-up comedian revealed he had been diagnosed with Parkinson's in 2013. The disease is a progressive neurological condition that destroys cells in the part of the brain that controls movement.
According to the NHS, Parkinson's affects roughly one in 500 people.
A person with the condition can experience a wide range of psychological and physical symptoms, such as memory loss, depression and anosmia, where you lose your sense of smell.
To find out more about Parkinson's Disease, visit the NHS website here.
Join our new commenting forum
Join thought-provoking conversations, follow other Independent readers and see their replies