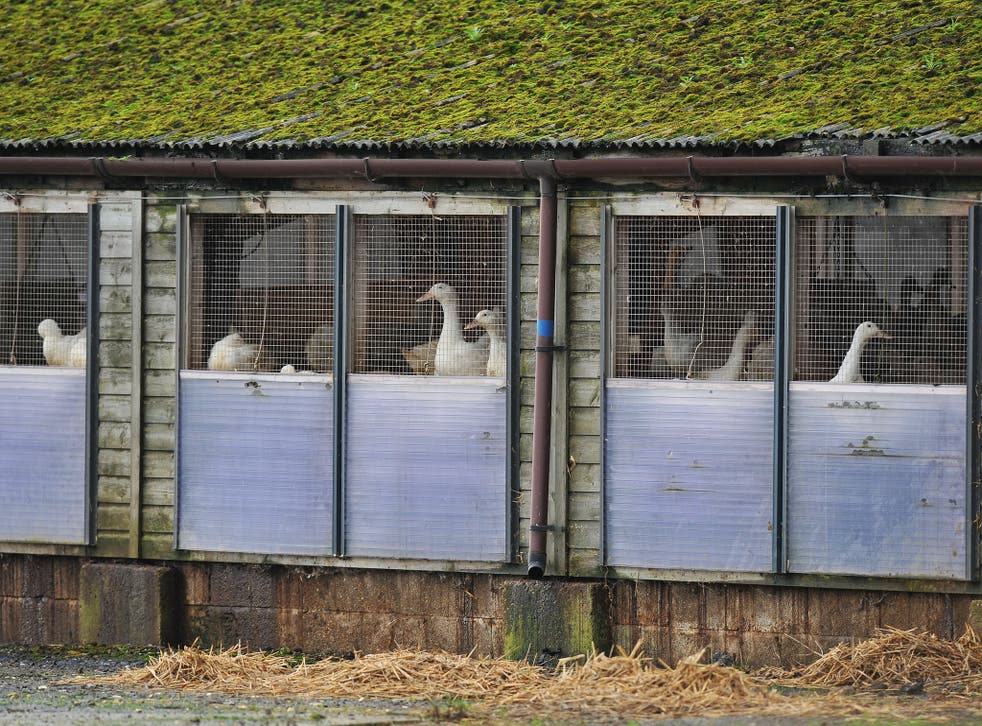 Bird flu: What is it, how is it spread and what risk does it pose to humans?
Dutch and British poultry products have been removed from infected farms
Jonathan Owen
Tuesday 18 November 2014 12:37 Comments
Avian influenza, commonly known as "bird flu", has been confirmed at a farm in the UK and the Netherlands. The British government confirmed that a duck on a farm in Nafferton, East Yorkshire, had contracted the disease, while Dutch authorities confirmed an outbreak of H5N8 on Sunday.
What is it?
Bird flu, or avian flu, is an infectious viral illness that can be spread among commercial and pet birds, sometimes seemingly healthy ones, and can also infect humans in rare cases.
What is the risk to humans?
It is likely to be "very small or non-existent," according to Andrew Easton, Professor of Virology at the University of Warwick. The H5N1 strain, which is fatal to humans, has been ruled out. Experts think the current outbreak is likely to be the H5N8 strain of the virus.
How is this one different to H5N1?
There are 16 different strains of bird flu, most are harmless to people. There are no known cases of the H5N8 strain being transmitted to humans, according to the World Organization for Animal Health. The two types which cause the greatest concern for human health are the H5N1 and H7N9 viruses, which have killed more than 420 people worldwide.
What caused this latest outbreak?
Nobody knows – although migrating wild birds and chicken imports are among the possible causes. It is being linked to outbreaks of H5N8 in the Netherlands and Germany in recent weeks.
What is the potential economic risk to farmers?
It could cost British farmers millions. An outbreak at a Bernard Matthews farm in February 2007 cost the British poultry industry £9.4m in lost sales over a 12 week period, according to market analysts Nielsen.
Register for free to continue reading
Registration is a free and easy way to support our truly independent journalism
By registering, you will also enjoy limited access to Premium articles, exclusive newsletters, commenting, and virtual events with our leading journalists
Already have an account? sign in
Join our new commenting forum
Join thought-provoking conversations, follow other Independent readers and see their replies