The Independent's journalism is supported by our readers. When you purchase through links on our site, we may earn commission.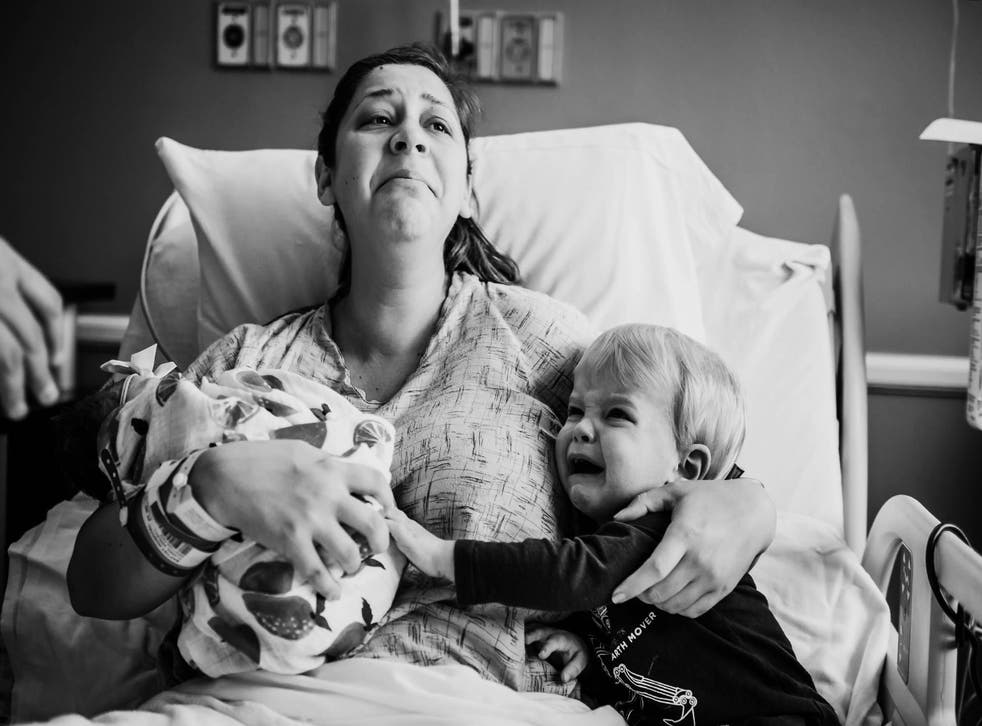 Photo of boy crying hysterically when meeting baby sister goes viral
It was a special and emotional moment
Sabrina Barr
Tuesday 13 March 2018 14:02 Comments
A photograph that captured the moment a young toddler met his baby sister for the very first time has gone viral, thanks to the boy's emotional reaction.
For many parents, introducing their children to new family additions is something that requires a lot of consideration.
They have to make sure that the older sibling don't feel neglected, while also checking that their newborn is receiving the care it needs.
But when Jordan Burch, an award-winning family and portrait photographer, arrived at the Baptist Hospital in Pensacola, Florida, to capture the special moment a mother introduced her baby to its older brother Jackson, he wasn't expecting the boy's extraordinary reaction.
"Dear Jackson, today didn't go at all how I expected it to," Burch wrote on Facebook.
"Usually when mums have me come to the hospital, to capture their first born, meeting their sibling, it's pretty stinkin' adorable.
"Not that you weren't adorable. You were."
When Jackson first entered the room with his father Stephen, he was completely calm, even sitting down beside his mother Ashley on the bed.
However, a few moments later, he began to cry hysterically, much to his mother's dismay.
"I watched, as your tears, broke your momma's heart," Burch wrote.
While the 22-month-old may not have understood at the time how special it was to have gained a younger sibling, Burch feels sure that he will in due course.
"There is this unconditional, unexplainable kind of love. That even if it isn't felt, all the time. It's always there," Burch wrote in regard to Jackson's relationship with his mother.
"But aside from that, there's this other kind of love.
"A big brother, kind of love. One that you don't know about yet.
"But you'll soon learn."
The photographs of Jackson wailing next to his mother and sister have gone viral on Facebook since being posted in November, garnering more than 42,000 reactions.
Laura Swift, a former labour and delivery nurse and now a birth photographer, has provided advice for parents explaining what they should do when introducing their older children to a new baby.
Her tips include giving your children a tour of the hospital before the birth, allowing them time to respond, reminiscing about fond memories with them, relaxing and discussing how they'll spend time with the baby in future.
Register for free to continue reading
Registration is a free and easy way to support our truly independent journalism
By registering, you will also enjoy limited access to Premium articles, exclusive newsletters, commenting, and virtual events with our leading journalists
Already have an account? sign in
Register for free to continue reading
Registration is a free and easy way to support our truly independent journalism
By registering, you will also enjoy limited access to Premium articles, exclusive newsletters, commenting, and virtual events with our leading journalists
Already have an account? sign in
Join our new commenting forum
Join thought-provoking conversations, follow other Independent readers and see their replies