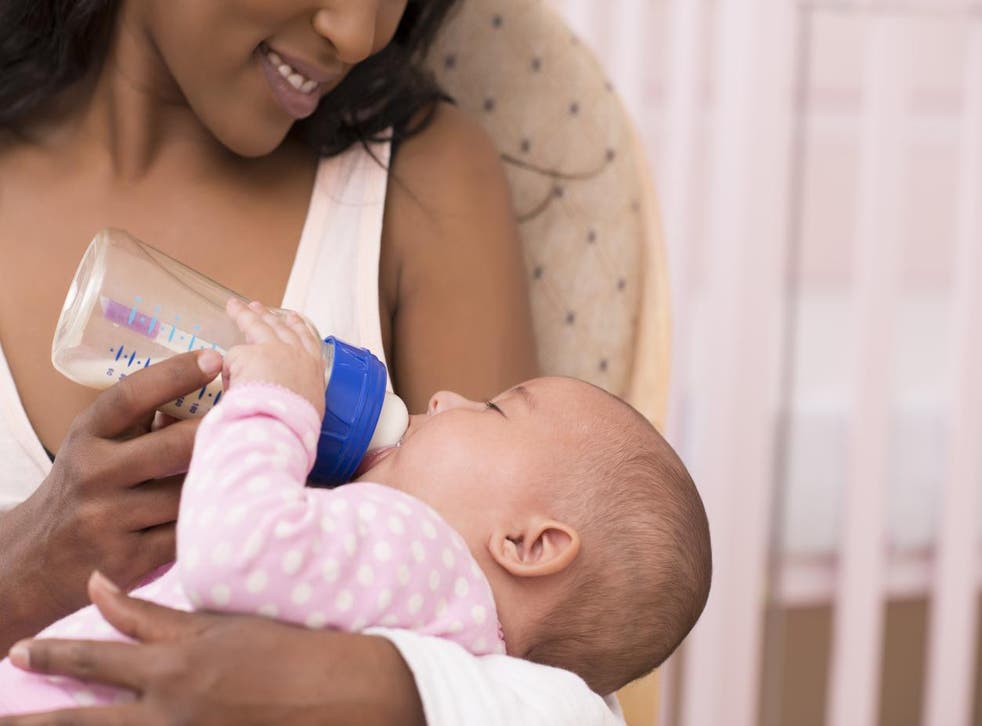 'Mums should know they have choices': Woman who regrets breastfeeding writes honest post about its downsides
Mums have to look after themselves too
Rachel Hosie
Friday 17 March 2017 12:34 Comments
The early stages of parenthood are never easy - you've brought a tiny new human into the world and are desperately trying to keep him or her safe, happy and healthy.
But as a new mum, it's all too easy to forget to look after your own mental and physical health too.
A lot of mothers feel pressure to breastfeed their newborns, but one mum has now spoken out and admitted she wishes she'd never started.
Australian reality TV star Maddi Carter lifted the curtain on the reality of breastfeeding in an Instagram post.
She gave birth to her second child, Marlow, with husband Lloyd Wright in October, but has now revealed why after three weeks of breastfeeding, she stopped.
"I wish I never breastfed my baby," she writes.
Carter then goes on to explain why.
"Three weeks post stopping breastfeeding with my four month old I am a completely different person. I'm a better mum and better wife. I have more energy. I actually have gaps where bub is NOT on my body so I get to miss him a little.
"I have more time for my other son. I am more affectionate towards my husband. I don't dread going out in public. I enjoy my clothes again as I'm not leaking everywhere or having to wear uncomfortable maternity bras.
"I'm able to leave the house by myself without getting anxiety. I'm able to go to the gym again.
"I know I will cop a lot of negative comments about this post but I think it's important for mums to know that they have choices. There are so many different ways to be a mum. But what many mums forget is that MUM HAS TO BE HAPPY TOO."
It's an important message but one that did indeed receive mixed responses.
Some supported her:
"I have two beautiful healthily kids and neither were breastfed!!! It's not for everyone trust me I know!! Kudos to you for speaking out!" wrote one woman.
"Preach!!!! I tried breastfeeding for a while, and struggled. Hard. We both did. And I was miserable. Crying constantly. Feeling like a s*** mom. The moment I made the decision, with the support of my partner, to formula feed - well! It was like I was a whole new person.
"A 50 million pound weight was lifted off of my shoulders. Mama was happy. Baby was happy and fed, and started growing tons and thriving. Mission a-f***ing-ccomplished. Kudos to you for keeping it real!"
Others disagreed:
"I respect your idea, but breastfeeding didn't stop all my activities, somehow I might have had some limitations but the strong feeling between mum and kid is amazing and incomparable with anything else in the world, I'm soooo happy that I didn't miss this beautiful filling in my life," one woman explained.
But few could argue with the fact that the happiness of a mother is crucial.
Register for free to continue reading
Registration is a free and easy way to support our truly independent journalism
By registering, you will also enjoy limited access to Premium articles, exclusive newsletters, commenting, and virtual events with our leading journalists
Already have an account? sign in
Join our new commenting forum
Join thought-provoking conversations, follow other Independent readers and see their replies