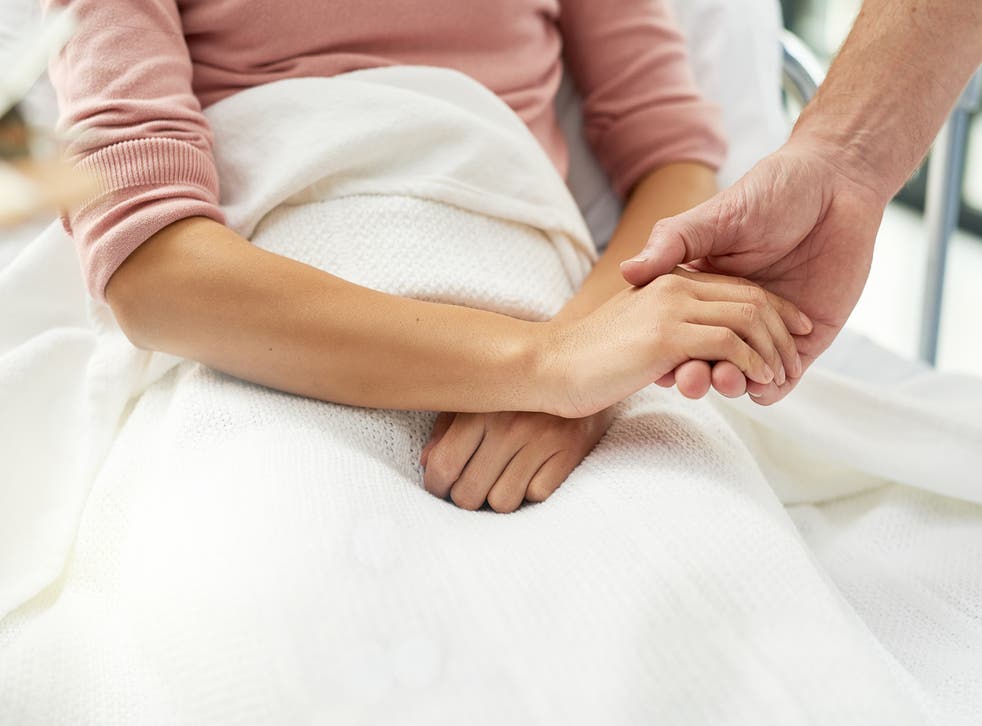 Grief-stricken husband shares harrowing images of wife dying of cervical cancer in bid to stop others missing smear tests
Warning: This article contains an image some may find distressing
A man has warned about the importance of smear tests after his wife and mother of his children died from cancer.
Almost exactly a year ago, Elliott Lowe's wife Donna was diagnosed with cervical cancer.
After further scans, the mother of four was then told on January 10 that the cancer had already spread to the lymph nodes in her pelvic area.
The cancer was classed as stage 4b in severity.
Donna underwent six gruelling weeks of daily radiotherapy and a chemotherapy session, although the chemotherapy session had to be halted due to complications.
Sadly, Donna lost her fight to cancer, eventually passing away in August surrounded by her loved ones in Milton Keynes.
Elliott felt he had a responsibility to make others aware about how crucial it is for women to have regular smear tests, which is why he wrote a lengthy post on Facebook.
He explained how his wife had postponed her last smear test, for reasons he couldn't recall.
"I am sharing this with you today a year after her diagnosis to encourage everyone reading this to make sure that we take it upon ourselves to ensure that the special women in our lives in fact all women in our lives be they relatives or friends to attend their Cervical Screening (once called smears) and not to either miss them or forget to re-arrange," he wrote.
"My wonderful wife postponed her last Smear for reasons I can't even remember, believe me I've tried to remember and there's not a day goes by I wish I could swap places with her or wish I'd dragged her to the appointment and re-arranged it for her."
Elliott shared the shocking images of his wife before and after her cancer diagnosis to show everyone just how much of an impact missing one smear test can have.
He wrote how even though he understands that cervical screenings are not the most comfortable or dignified of procedures for women, that they are incredibly vital for early detection of cancer.
Elliott's post has struck a chord with a great number of people on Facebook. It currently has 42,000 reactions and has been shared 29,000 times.
Many people have commented to say that Elliott has spurred them on to book smear tests that they've previously avoided.
One Facebook user wrote: "I received my letter for a smear test not sure where I put it but didn't book one I will now."
Another commented: "I'm so sorry for your loss of your beautiful wife. But I want to thank you for reminding me to go and get checked so your message was not in vain."
According to Cancer Research UK, one in 135 women will be diagnosed with cervical cancer during their lifetime.
Elliott told The Independent: "I am truly amazed at how many people my post has reached. I only really expected it to be shared a few hundred times.
"The more people this reaches and the message resonates with the better."
Join our new commenting forum
Join thought-provoking conversations, follow other Independent readers and see their replies