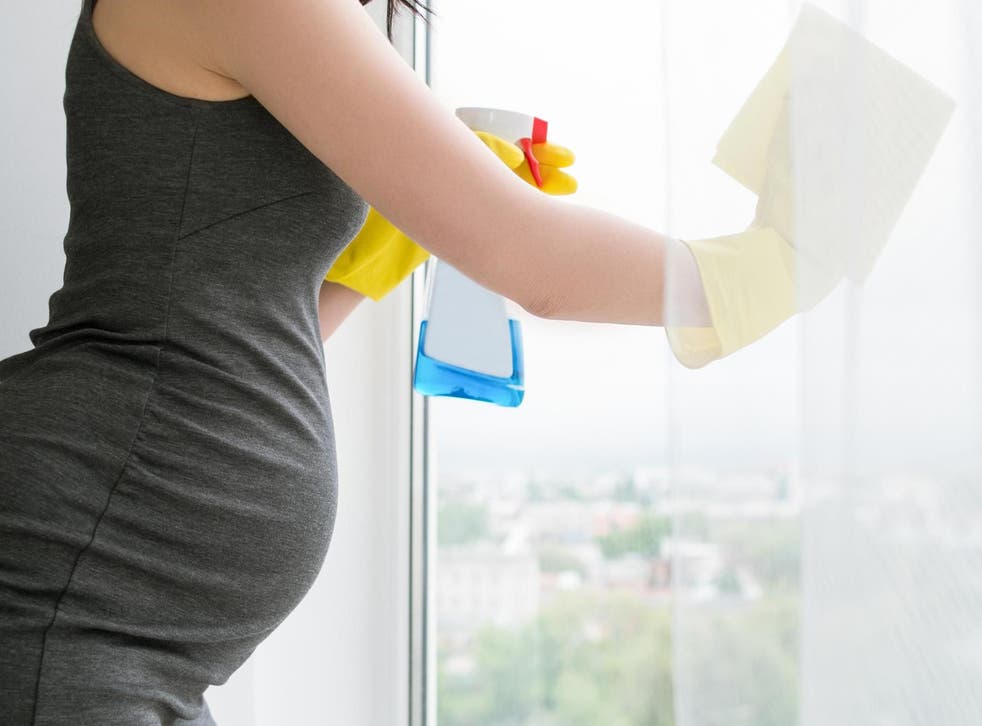 Exposure to chemicals in the womb linked to reduced lung function in children
Pregnant women who use household products containing certain chemicals could be putting the health of their child's lungs at risk, new research has found.
A study published in The Lancet Planetary Health journal looked at data from more than 1,000 mother-child pairs and found links between prenatal exposure to parabens, phthalates and perfluoroalkyl substances (PFAS) and reduced lung function in children.
PFAS are found in many household products and food packaging, such as microwave popcorn bags and non-stick or stain-resistant cookware.
These chemicals can be absorbed by the mother through food or water and subsequently by the unborn baby, who will absorb them via the placenta.
The study was led by the Barcelona Institute for Global Health (ISGlobal) and the French Institute for Health and Biomedical Research, both of whom worked in collaboration with other European teams.
NHS at 70: demonstration and celebration march to mark anniversary

Show all 18
They looked at participants from six different European countries: Spain, France, Greece, Lithuania and Norway, and found 85 exposures in total during pregnancy and 125 during childhood.
The researchers measure lung function in children once at six years old and again at 12 via spirometry, a simple test used to diagnose lung conditions which works by measuring how much air you can breathe out in one forced breath.
They identified nine exposures in total that impaired lung function, with DINP (Diisononyl phthalate), and DEHP (di-2-ethylhexyl phthalate) singled out as showing the strongest associations. Both of these are used in a range of plastic products and can be absorbed through the skin.
"This is the first study that applies an exposome approach to identify associations between pre- and childhood exposure to a range of important environmental factors and impairment of lung function, thereby representing a new paradigm in environmental health research", explains Martine Vrijheid, co-coordinator of the study and ISGlobal researcher.
Vrijheid added that the findings could have significant implications from a public health perspective.
"Preventive measures to reduce exposure to the chemical substances identified, including a stricter regulation and the labelling of consumer products to better inform the public, could help prevent lung function impairment in childhood and benefit health in the long-term," she said.
Join our new commenting forum
Join thought-provoking conversations, follow other Independent readers and see their replies