Child cancer survivor gets dream job at hospital that saved her life
'Never in a million years did I think that at the age of 24 I would have achieved my biggest and wildest dream'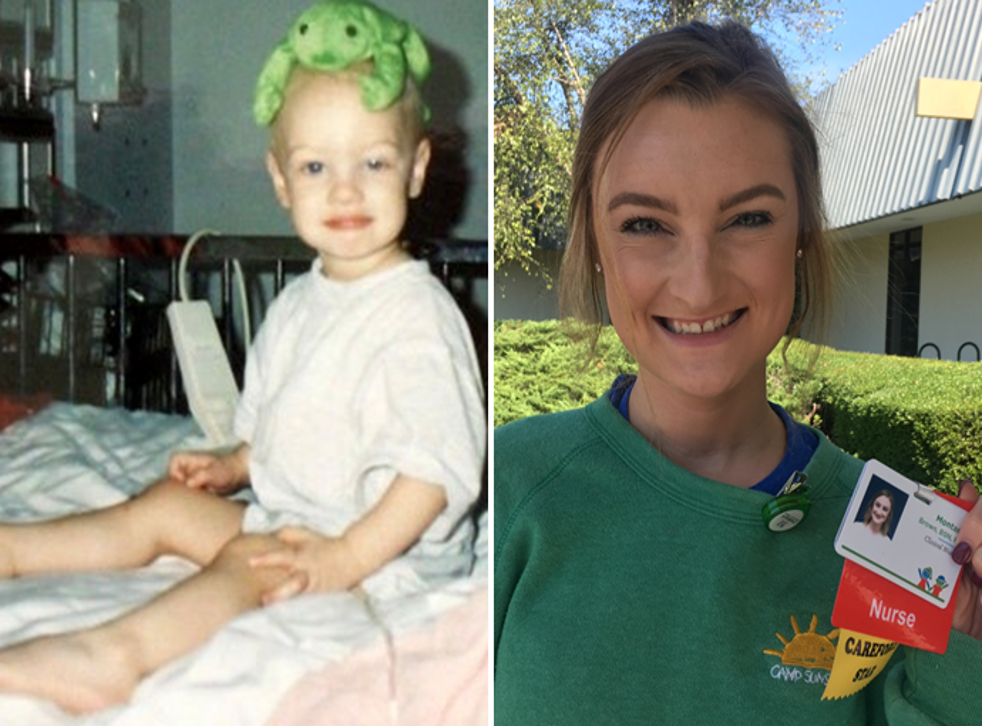 A 24-year-old woman who beat cancer twice has become a nurse at the hospital that treated her.
Montana Brown began working as a paediatric nurse at Children's Healthcare of Atlanta, Georgia.
She was first diagnosed with cancer at the tender age of two and again when she was 15 years old.
Following her first day in her new role, Brown shared her excitement with friends and family in a Facebook post.
"I just want to take a minute to say THANK YOU to everyone who called and texted me today," she wrote.
Brown explained how happy it made her to look down at her badge and see the Children's Healthcare of Atlanta logo, confessing that it brought tears to her eyes.
"I'm so overwhelmed with this amazing life that God has chosen to give me. Never in a million years did I think that at the age of 24 I would have achieved my biggest and wildest dream.
"To work at the hospital I was treated at as a child/teenager. It's amazing and crazy and awesome and I'm SO excited to work for such an inspirational organization!!" she wrote.
Her post was met with a flurry of comments, praising the young cancer survivor for her new appointment.
The hospital responded with an equally enthusiastic Facebook post, reports Fox 5 Atlanta, explaining that becoming a paediatric nurse had always been Brown's dream job.
It just so happens that Brown joins the hospital during Childhood Cancer Awareness Month, which has been taking place throughout September.
More than 30 British children are diagnosed with cancer every week.
Register for free to continue reading
Registration is a free and easy way to support our truly independent journalism
By registering, you will also enjoy limited access to Premium articles, exclusive newsletters, commenting, and virtual events with our leading journalists
Already have an account? sign in
Register for free to continue reading
Registration is a free and easy way to support our truly independent journalism
By registering, you will also enjoy limited access to Premium articles, exclusive newsletters, commenting, and virtual events with our leading journalists
Already have an account? sign in
Join our new commenting forum
Join thought-provoking conversations, follow other Independent readers and see their replies