Probiotic supplements may help obese children lose weight, study claims
'Childhood obesity is a growing problem that needs early intervention to prevent long-term health problems'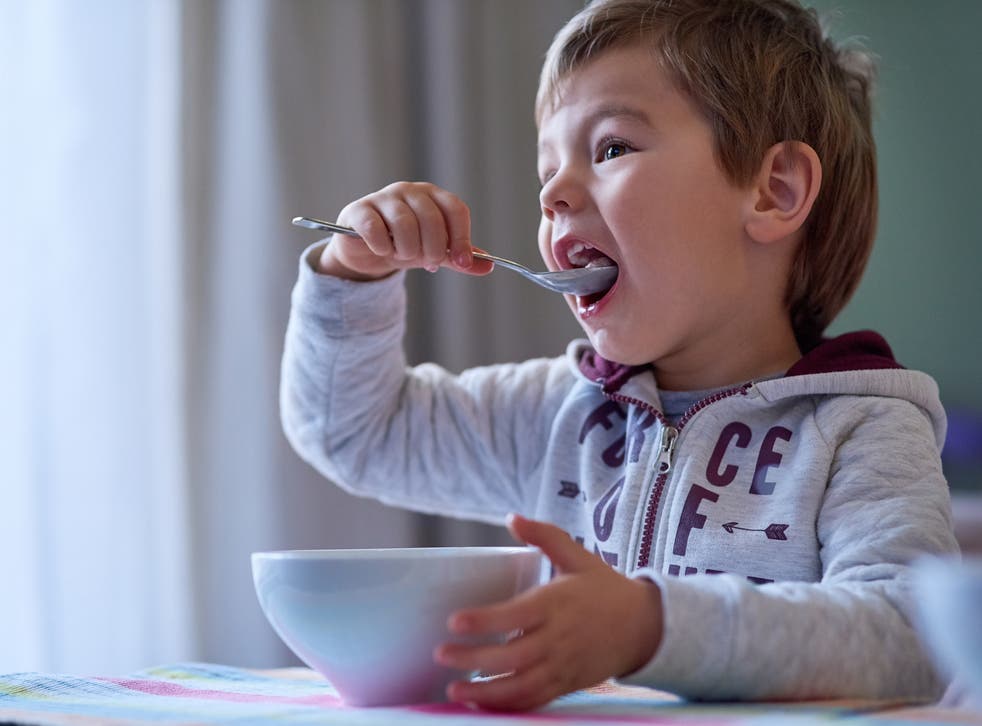 Obese children who take probiotic supplements alongside regular exercise are more likely to lose weight, a new study has claimed.
Scientific researchers investigated whether probiotic supplements are beneficial for children who are overweight.
The team assessed 54 children aged between six and 14, all of whom were classed as obese.
The scientists measured the participants' weight and metabolic health markers – which includes attributes such as their blood glucose levels – at the beginning and end of a 12-week period.
They found that the children treated with probiotic supplements lost significantly more weight and had better metabolic health than those who were not.
According to the researchers, their findings also suggested that use of probiotic supplements may reduce children's risk of developing metabolic conditions in future, such as type two diabetes or heart disease.
The findings were presented at the European Society for Paediatric Endocrinology's annual meeting in Vienna, Austria.
The study's lead author, Professor Rui-Min Chen of Fuzhou Children's Hospital in China, said the research suggests probiotic supplementation "may be an effective strategy for the prevention and treatment of obesity in the future".
However, the professor also acknowledged the limitations of the small-scale investigation.
"More work is needed to confirm these findings, our number of participants was small and limited to the Fujian area," Professor Chen said.
"Other studies have also reported no benefits from probiotic treatment in obese children but these were much shorter in duration. So, further investigation is needed before any medical recommendations can be made."
Health news in pictures

Show all 40
Further investigations will involve the scientists analysing how probiotics alter the gut, in order to better understand the connection between gut bacteria and obesity.
Around one in five children are classed as overweight or obese when they reach primary school age, the Royal College of Paediatrics and Child Health (RCPCH) states.
The organisation states that this figure increases to one in three by the time children reach secondary school, adding that half of all children are predicted to be overweight or obese by 2020.
Support free-thinking journalism and attend Independent events
"Childhood obesity is a growing problem that needs early intervention to prevent long-term health problems," said Professor Chen.
"Microbiome-based treatments could be a new and more effective strategy for tackling this serious epidemic."
Last month, it was reported that health campaigners were urging the government to introduce a new "calorie tax" in order to combat childhood obesity, diabetes and cancer.
According to campaign groups Action on Sugar and Action on Salt, taxing companies which produce processed food with high levels of fat and sugar would encourage the firms to develop more nutritious products.
Register for free to continue reading
Registration is a free and easy way to support our truly independent journalism
By registering, you will also enjoy limited access to Premium articles, exclusive newsletters, commenting, and virtual events with our leading journalists
Already have an account? sign in
Register for free to continue reading
Registration is a free and easy way to support our truly independent journalism
By registering, you will also enjoy limited access to Premium articles, exclusive newsletters, commenting, and virtual events with our leading journalists
Already have an account? sign in
Join our new commenting forum
Join thought-provoking conversations, follow other Independent readers and see their replies