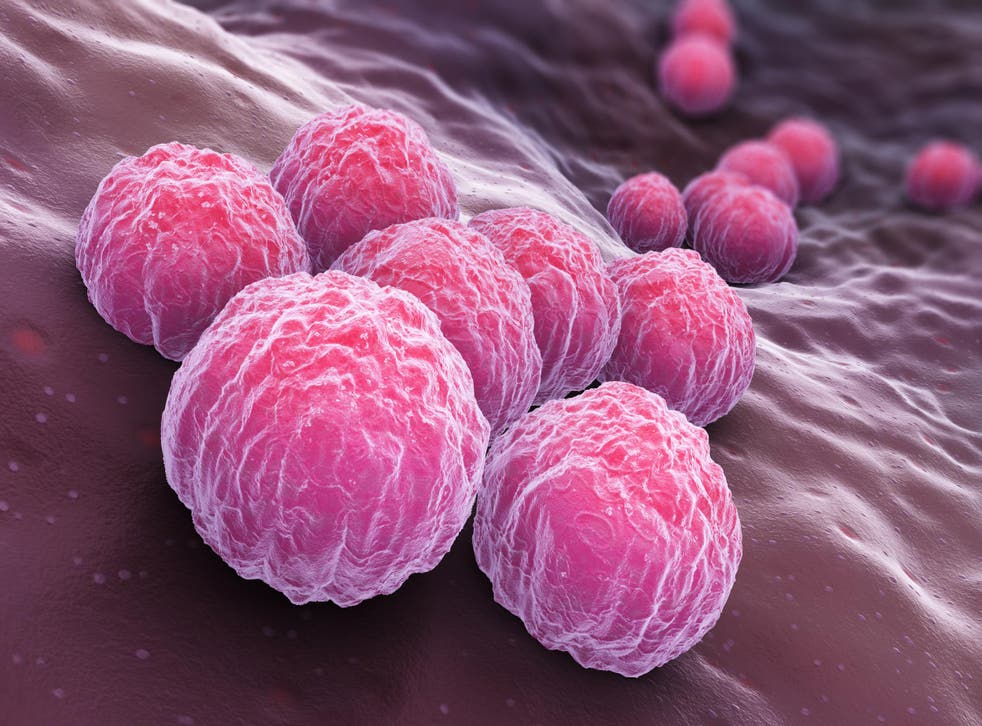 Chlamydia vaccine could become reality after successful clinical trial
STI is usually treated with antibiotics 
Sarah Young
Tuesday 13 August 2019 08:20 Comments
A vaccine to protect against chlamydia is now a step closer to becoming reality after a pioneering clinical trial has found the treatment to be safe.
Researchers from the Imperial College London and the Statens Serum Institut in Copenhagen tested two formulations of a vaccine, with each type given to 15 women aged between 19 and 45. Another five women were given a placebo.
All participants received three injections into their arm over four months, followed by two doses administered through a nasal spray in the weeks after.
Neither the women nor those monitoring the impact of the vaccine were aware of who was in which group.
Both formulations appeared to be safe, however researchers state that one stood out as a front runner and are now set to move this vaccine into the next phase of testing.
Health news in pictures

Show all 40
While further trials need to be carried out to determine whether it can fully protect against the infection, experts say it is an "important first step" in tackling the condition.
"The findings are encouraging as they show the vaccine is safe and produces the type of immune response that could potentially protect against chlamydia," said Professor Robin Shattock, from Imperial College London.
"The next step is to take the vaccine forward to further trials, but until that's done, we won't know whether it is truly protective or not."
According to the NHS, chlamydia is one of the most common sexually transmitted infections (STIs) in the UK.
It's passed on through unprotected sex and is particularly common in sexually active teenagers and young adults.
While chlamydia can normally be treated with a short course of antibiotics, the NHS states that it can be serious if it's not treated early on.
It can lead to infertility, as well as complications such as ectopic pregnancy, arthritis and increased susceptibility to other STIs such as HIV.
"The major issue with chlamydia is the long-term consequences," said Professor Shattock.
"It is very treatable if identified, but as many people don't have symptoms it can be missed, and the biggest problem is that it can go on to cause infertility in women.
"One of the problems we see with current efforts to treat chlamydia is that despite a very big screening, test and treat programme, people get repeatedly re-infected. If you could introduce a protective vaccine, you could break that cycle."
The findings raise hopes that the vaccine could eventually be given at the same time as the HPV vaccine, which protects against certain cancers including that of the cervix.
Register for free to continue reading
Registration is a free and easy way to support our truly independent journalism
By registering, you will also enjoy limited access to Premium articles, exclusive newsletters, commenting, and virtual events with our leading journalists
Already have an account? sign in
Register for free to continue reading
Registration is a free and easy way to support our truly independent journalism
By registering, you will also enjoy limited access to Premium articles, exclusive newsletters, commenting, and virtual events with our leading journalists
Already have an account? sign in
Join our new commenting forum
Join thought-provoking conversations, follow other Independent readers and see their replies