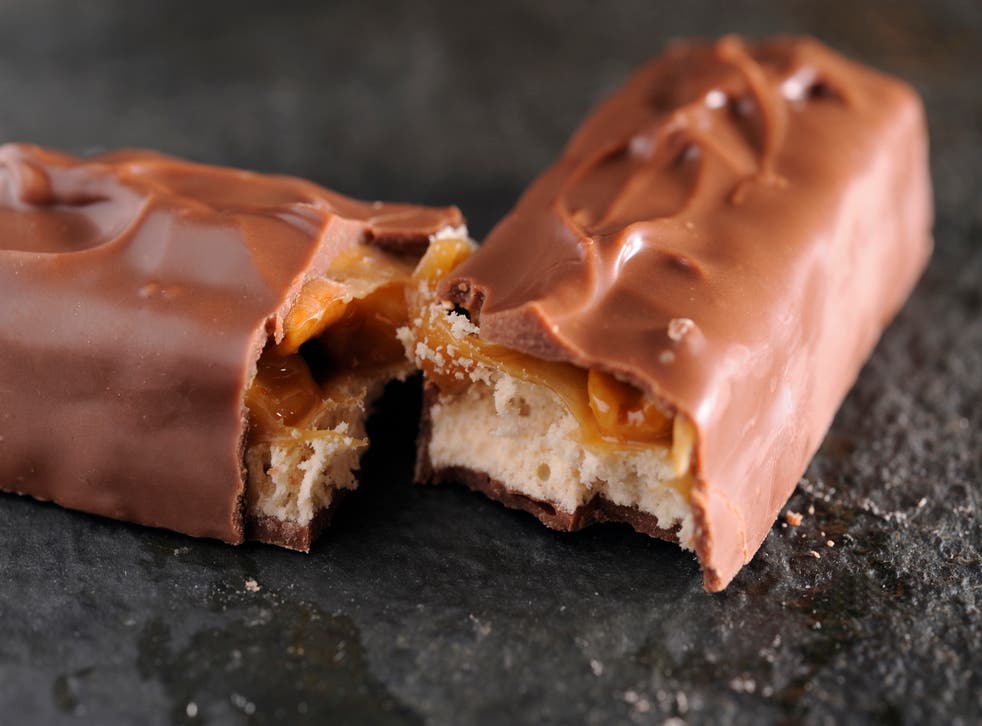 CiCo diet trend can be an unhealthy way to lose weight, nutritionist warns
'Because of the low nutrient value, you would soon become anaemic and deficient in a host of vitamins and minerals'
Rachel Hosie
Monday 13 November 2017 18:05 Comments
The latest diet fad to set the internet abuzz is called the CiCo diet.
CiCo stands for Calories In, Calories Out, and essentially is all about calorie counting, so not exactly revolutionary.
The idea is that by counting your energy intake and expenditure, you can keep yourself in a calorie deficit and thus lose weight.
However health professionals have expressed concerns over the diet, mainly because they fear some people may ignore the nutritional value (or lack thereof) of what they're eating if they only care about calories.
"If we simply look at calories in versus calories out, we forget about some of the complexities of weight loss, nutrition and our relationships with food," Aisling Pigott-Jones, a spokesperson for the British Dietetic Association, told Kashmira Gander at the IB Times.
"But that should not be our sole focus when trying to become or stay fit and healthy."
Pigott-Jones gives the examples of Mars bars - you could consume 1500kcal in Mars bars alone over the course of a day thus creating a calorie deficit for yourself, but you won't be healthy.
"However, because of the high sugar content, you will never feel full, always craving more satiation," she explains.
Six healthy breakfast recipes to try

Show all 6
"Because of the high saturated fat content, you will feel sluggish. Because your diet will contain no fibre, you will suffer constipation or other bowel issues. Because of the low nutrient value, you would soon become anaemic and deficient in a host of vitamins and minerals.
"Because your body will then be 'under-nourished', not from an energy point of view, but from a nutritional point of view, any exercise or fitness activities you engage in, will contribute to the negative energy balance. But you won't become fitter, stronger or have any impact on your long-term metabolism."
Pigott-Jones believes people will probably lose weight on the diet in the short term, but it's not sustainable as you'll end up feeling unwell so give it up, return to your normal diet and end up regaining weight.
She is one of many nutrition experts who've criticised the CiCo diet in recent days, but advocates of the plan have defended themselves, taking to Reddit to argue that it works for them.
"I tried to lose weight for years, and only after this past year of consistent, slow-and-steady CiCo (via tracking with MFP [My Fitness Pal app]) have I been successful," one person wrote on the forum.
"I also feel like I have completely reframed my relationship with food and focus on eating foods that are healthy and filling since I know I have to make my 1300-1500 calories each day really count!"
At the end of the day, calorie-counting may help, but you need to make sure you're counting nutrients as well.
Register for free to continue reading
Registration is a free and easy way to support our truly independent journalism
By registering, you will also enjoy limited access to Premium articles, exclusive newsletters, commenting, and virtual events with our leading journalists
Already have an account? sign in
Join our new commenting forum
Join thought-provoking conversations, follow other Independent readers and see their replies