The Independent's journalism is supported by our readers. When you purchase through links on our site, we may earn commission.
Coronavirus: 11 soothing podcasts to bring calm during self-isolation
Taking time out to relax and recharge is more important than ever, writes Helen Booth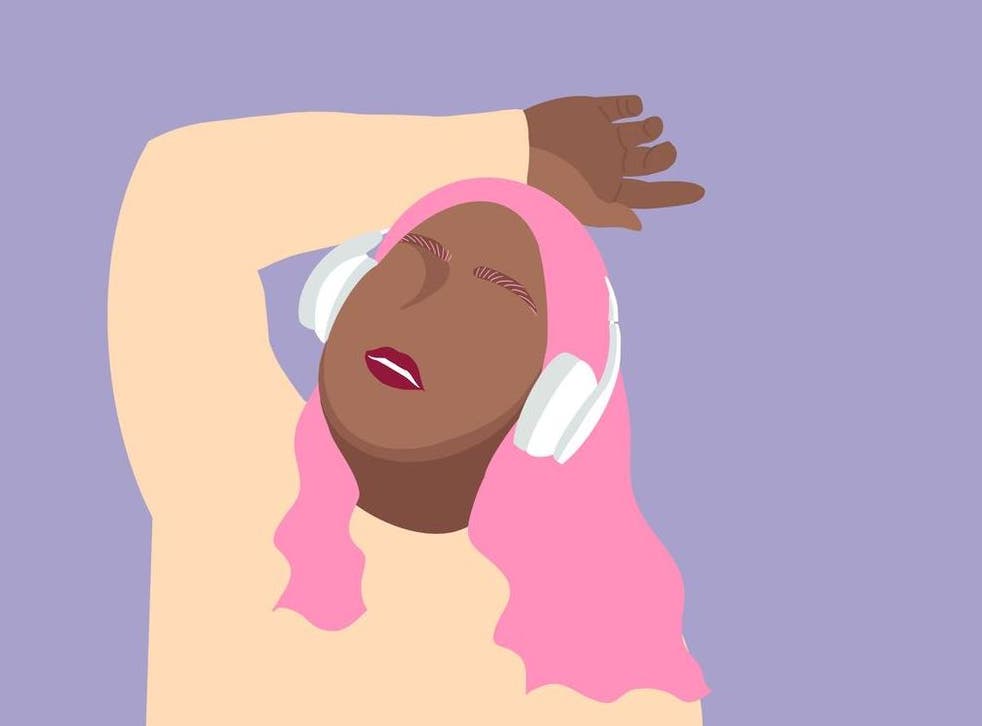 At a time when we're all facing an overwhelming amount of bad news, taking some time out to relax and recharge is more important than ever. If you're finding it hard to step away from the scroll of doom, it might be a good idea to try listening to a podcast instead. Whether you pair it with your daily exercise or doing the dishes, the right show could help banish any racing thoughts, provide a much-needed moment of distraction, or give you a few tips for working through your feelings when you feel anxious or worried.
The podcast industry has responded to the coronavirus crisis with a lot of ingenuity. A number of new shows have launched specifically to help in these troubling times, while other longer-running podcasts have released special episodes addressing our current state of collective anxiety. Of course, there are plenty of other podcasts which never mention the c-word, and are perfect for an hour or two of distraction.
Here are a few of our favourites, old and new.
Here for you
Doree Shafrir and Kate Spencer, hosts of popular self-care podcast Forever35, have just launched this new coronavirus-specific podcast as a way to hold space for conversations about our new normal. They record daily episodes from their respective homes in Los Angeles where they are also currently in lockdown, and invite listeners to write and call in to share their own experiences. The effect so far is quite consoling, acting as a comforting reminder that we're all in this together.
Emily & Kumail are Staying In
Another just-launched podcast, Staying In is hosted by actor and comedian Kumail Nanjiani and his wife Emily V. Gordon. The couple are used to occasional quarantine as Emily was previously diagnosed with Still's disease (as chronicled in the movie ​The Big Sick) and is immunocompromised, so the pair are well placed to give gentle reminders about the importance of staying home. Each episode essentially gives you the chance to eavesdrop on an entertaining couple-in-quarantine conversation, with added recommendations about what to watch, listen to, and read while you're stuck indoors.
The Moth
A good one for the last hour of the day when you don't want to think about current events at all, The Moth podcast features true stories told live on stage at events around the world by super engaging storytellers. Every episode features a few stories on a similar theme, each lasting from about five to 20 minutes. The stories are often heartwarming, funny and occasionally truly heartbreaking, and remind us of other people's experiences in the world.
Millennial Love
Hosted by The Independent's Olivia Petter, Millennial Love explores the highs and lows of modern dating, with subjects explored including: "How has #MeToo changed the way we date?" and "How can you keep the spark alive in a long-term relationship?". Each episode features an interview with a celebrity guest, with previous guests including Munroe Bergdorf, Ella Eyre and Lisa Taddeo. In response to the coronavirus outbreak, the podcast is airing interviews with listeners about how the pandemic has impacted their love lives.
The Happiness Lab
Hosted by Dr Laurie Santos, Professor of Psychology and founder of the wildly popular happiness course at Yale University, The Happiness Lab podcast uses evidence-based science to give tips for leading a more contented life. Now, in response to the coronavirus crisis, Santos is releasing a special set of episodes packed with specific coping strategies to help ease the anxiety and uncertainty that almost all of us will feel in the weeks and months to come. This one feels like it should be required listening right now.
Literary Friction​
For those missing their book club while in lockdown, the podcast Literary Friction is definitely a worthy substitute. Hosts Carrie Plitt, a literary agent, and Octavia Bright, a writer and academic, use each episode to talk about recent book releases and interview the authors of recently published titles. The resulting conversations are properly engrossing and while episodes are monthly (and it's unclear if the pair will be able to record anytime soon), there are a whole five years worth of episodes in the archives.
Nothing Much Happens
If you're finding it hard to get to sleep at night or can't stop thinking about the news even after you've climbed into bed, try the Nothing Much Happens podcast. Featuring 'bedtime stories for grownups', it's perfect if breathing exercises and counting sheep don't work for you. In every episode, host Kathryn Nicolai tells one original bedtime story twice, much slower the second time, in a voice so calm and soothing that you'll be lulled to sleep in no time.
Desert Island Discs
In a world where we're all constantly consuming news and information, taking a break to listen to music can rewire our brains for relaxation and a much-needed release of tension. Luckily for us, the reliably enchanting Desert Island Discs podcasts has a massive archive to explore, and most episodes are around 40 minutes to an hour long, giving a good chance to switch off from the day's news and be transported to a different place in your mind for a while. It's also a good opportunity to top up your Spotify library with new artists and tracks.
Home Cooking
Salt Fat Acid Heat ​author Samin Nosrat has just announced that she is launching an 'emergency podcast' called Home Cooking, with Hrishikesh Hirway, host of Song Exploder. The idea is to help those who are suddenly doing a lot more cooking while in quarantine. Together, the pair will give advice about what to cook based on the food you already have in the house, and how to get creative with ingredients when you're faced with empty supermarket shelves. They'll also answer questions from listeners.
Alone Together
This brand new podcast helps you keep on top of the latest government advice regarding the coronavirus, while also finding ways to help in your community and recognise and cope with the effects of isolation. There have only been a couple of episodes so far, but it seems like it will be a helpful resource for the next few weeks and months, featuring uplifting stories of how UK communities are finding ways to come together, help each other and stay connected even in times of social distancing.
​10% Happier
Dan Harris, host of the well-established 10 per cent Happier podcast on meditation and mental health, is currently releasing a life raft of episodes in response to the spread of Covid-19. Episodes so far have focussed on how to handle coronavirus anxiety, parenting in a pandemic and transitioning to working from home. The feed is updated regularly, featuring up to three episodes a week, and helpful meditations to reduce stress and ease anxiety can be found on the related app.
Register for free to continue reading
Registration is a free and easy way to support our truly independent journalism
By registering, you will also enjoy limited access to Premium articles, exclusive newsletters, commenting, and virtual events with our leading journalists
Already have an account? sign in
Register for free to continue reading
Registration is a free and easy way to support our truly independent journalism
By registering, you will also enjoy limited access to Premium articles, exclusive newsletters, commenting, and virtual events with our leading journalists
Already have an account? sign in
Join our new commenting forum
Join thought-provoking conversations, follow other Independent readers and see their replies