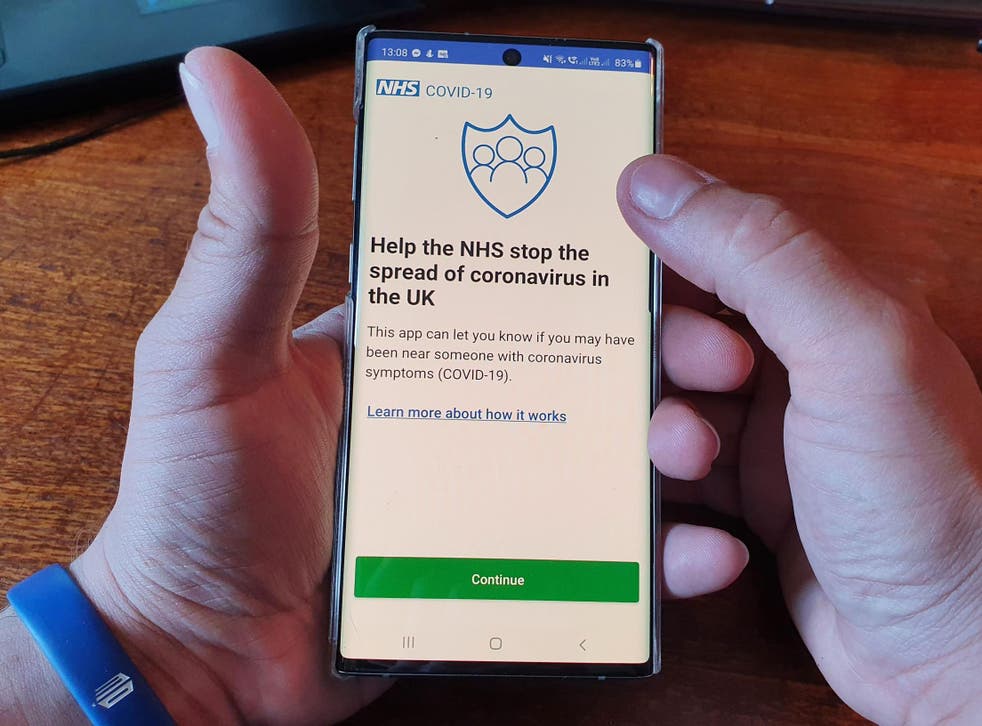 Coronavirus: How to become a contact tracer
The government said it would be hiring 25,000 contact tracers as part of its track and trace app programme
As part of the government's plan to ease the lockdown restrictions necessitated by the coronavirus pandemic, Boris Johnson announced that 25,000 contact tracers would be employed.
These hires are part of the NHS tracing app programme, which aims to track 10,000 new cases of the virus per day.
The app was trialled in the Isle of Wight but has not been rolled out across the UK yet.
The role of contact tracer involves getting in touch with all those who have come into contact with confirmed Covid-19 cases.
Here's everything you need to know about becoming a contact tracer.
What does a contact tracer do?
Contact tracers are responsible for interacting with members of the public and providing information as part of the government's track and trace programme.
The role involves getting in touch with people who may have been in contact with someone who has Covid-19, and advising them on the best course of action to take. Contact tracers are also responsible for receiving inbound calls and inputting data and keeping records up to date.
However, some of those already recruited to work on the track and trace programme have said they have been doing nothing since they were hired in March, as well as complaining that the training was basic and inadequate.
How much will I get paid?
The jobs The Independent has seen have been advertised at an hourly rate of £9.42. Another listing boasts a salary of £12,312 to £29,334 per annum.
Can I do it from home?
Yes, jobs will initially be done remotely, working shift patterns from 8am-8pm, Monday to Sunday. However, it may be that after an initial 12-week period, employees are expected to work out of an office instead.
What are the requirements on the person spec?
The role requires candidates who are personable and great communicators. The person specification on one role listed the following qualities:
Love talking to people
Be great listeners
Show empathy and compassion
Be resilient, be flexible and determined
Be remarkable. Think differently and be different 
Another asked for candidates with fantastic customer service experience, excellent telephone and communication skills, an ability to deal with vulnerable customers, polite and professional, positive attitude and an ability to multi task.
For some of the roles, recruiters said one year's experience working at a call centre or in a customer service role was preferred.
Are there more senior roles?
Yes: of the 25,000 new recruits, 3,000 are to be skilled workers. These roles will require those with a more medical background such as clinicians, community health workers, nursing lecturers, teachers and researchers, vets and physiotherapists.
Recruits will undertake the initial interview of Covid-19 positive cases by phone; conduct a public health risk assessment; identify contacts and provide public health advice; and use their clinical knowledge to help escalate complex cases.
High noon in a coronavirus-stricken world

Show all 18
How can I apply for contact tracer jobs?
Jobs are currently being advertised on recruitment websites such as indeed.co.uk and Google Jobs.
Roles will also be advertised on nhsprofessionals.nhs.uk when they become available.
Join our new commenting forum
Join thought-provoking conversations, follow other Independent readers and see their replies