Children born during pandemic have lower IQs, study suggests
Lack of stimulation at home and interaction outside to blame for decline, say researchers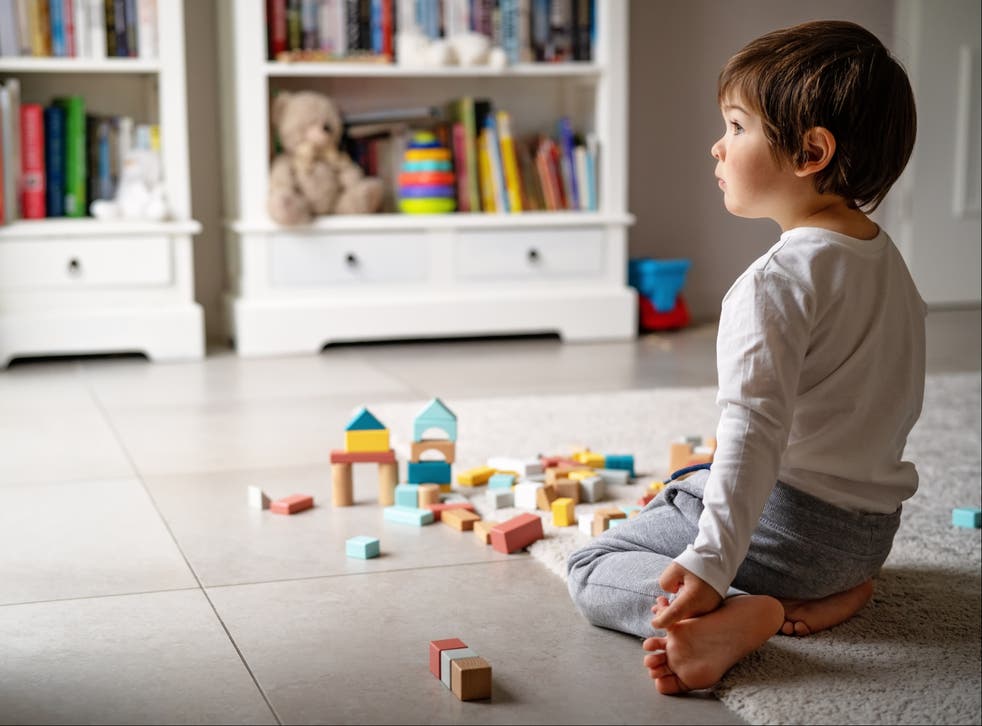 Leer en Español
A US study has found that children born during the pandemic have significantly reduced verbal, motor and overall cognitive performance compared to children born before, due to lack of stimulation.
The coronavirus pandemic drove people indoors as businesses, nurseries, daycares, and schools closed, and interaction with others outside a household became severely restricted. Many parents found themselves more stretched as they tried to juggle childcare and working from home.
Infants born during between 2020 and 2021 were unable to interact with the outside world as much as before, and limited stimulation at home appeared to have contributed to the decline, the study found.
Researchers examined the general childhood cognitive scores in 2020 and 2021 and compared it to scores in the preceding decade. The mean IQ score on standardised tests for children aged between three months and three years stood around 100 between 2011 and 2019, but this dropped to 78 for children born during the pandemic.
The study, which has not yet been peer-reviewed, included 672 children from the state of Rhode Island, with 188 of them born after July 2020 and 308 born before January 2019. A further 176 were born between January 2019 and March 2020. The children were mostly white, born full-term and had no known developmental disabilities.
Male children and children from lower socioeconomic backgrounds had worse scores in the standardised tests, which highlighted the environmental changes associated with the pandemic "significantly and negatively [affect] infant and child development".
"The infant brain is… born with immense capacity to learn remodel and adapt, but is sensitive and vulnerable to neglect and environmental exposures that begin even before birth," the study authors wrote.
Sean Deoni, lead author of the study and associate professor of paediatrics (research) at Brown University, told the Guardian that the difference in scores is not typically seen "outside of major cognitive disorders".
Pointing towards the lack of stimulation and interaction at home as parents struggled to cope with work and childcare without help from outside their household, Deoni said: "Parents are stressed and frazzled.. that interaction the child would normally get has decreased substantially."
It is unclear what the long-term impact of the decline in children's cognitive performance will be as restrictions lift and businesses, schools and other facilities reopen.
Researchers suggest government assistance programmes to help families from low socioeconomic backgrounds could help "minimise" the impact of the pandemic on "the most sensitive of children".
But Deoni fears that things may be worse in poorer parts of the US and the world, considering the study used data from a relatively affluent part of the country. The researchers called for further studies to understand underlying factors, adding that it is "critical to helping ensure affected children rebound as the pandemic winds down".
Register for free to continue reading
Registration is a free and easy way to support our truly independent journalism
By registering, you will also enjoy limited access to Premium articles, exclusive newsletters, commenting, and virtual events with our leading journalists
Already have an account? sign in
Register for free to continue reading
Registration is a free and easy way to support our truly independent journalism
By registering, you will also enjoy limited access to Premium articles, exclusive newsletters, commenting, and virtual events with our leading journalists
Already have an account? sign in
Join our new commenting forum
Join thought-provoking conversations, follow other Independent readers and see their replies