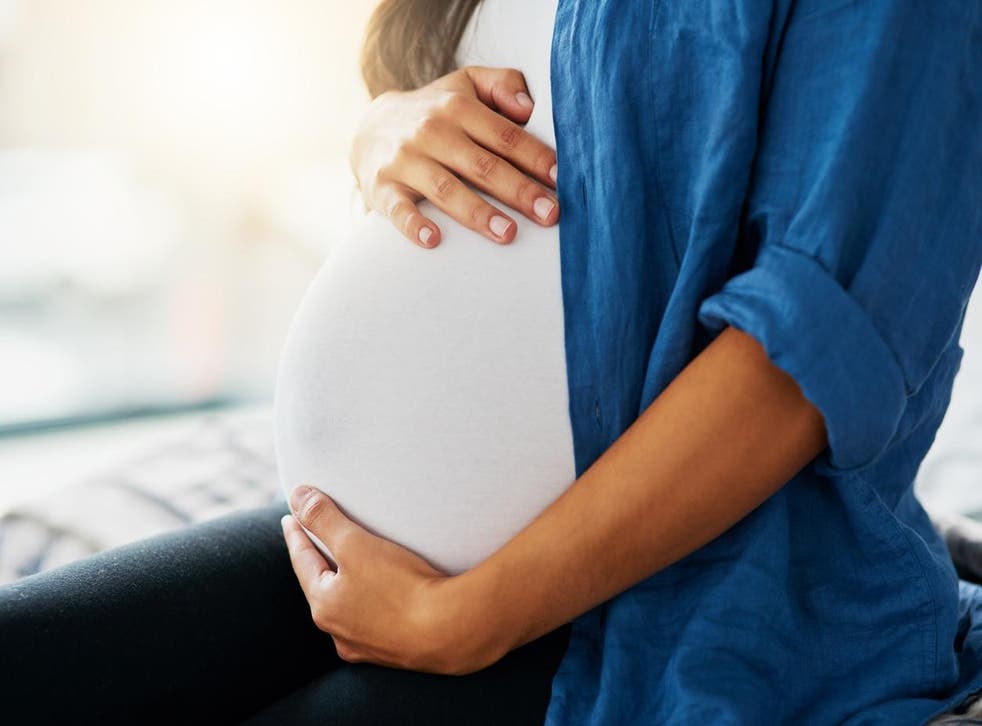 25% of pregnant NHS staff are working with possible coronavirus patients despite being vulnerable
A quarter of NHS workers also feel unsafe, says survey
A quarter of pregnant NHS workers continue to work with patients who could be infected with Covid-19, despite the fact they are classed as vulnerable, according to a new survey.
The research also found that 24 per cent of pregnant NHS staff currently feel unsafe, rising to 31 per cent for BAME workers.
Conducted by UK charity Pregnant Then Screwed, the survey asked 2,150 pregnant workers, 490 of whom work for the NHS, about their experiences.
Of the pregnant NHS workers who are still treating patients, 26 per cent are more than 28 weeks pregnant.
This means one in four pregnant NHS workers are not able to follow the Government guidelines stating pregnant people should "stringently adhere to social distancing". The coronavirus advice was updated on 16 March to include pregnant women in the "vulnerable" category.
The latest research suggests that it is "probable" a mother who catches the virus will pass it to her unborn child.
The Royal College of Obstetricians and Gynaecologists (RCOG) guidance states: "It has long been known that, whilst pregnant women are not necessarily more susceptible to viral illness, changes to their immune system in pregnancy can be associated with more severe symptoms. This is particularly true towards the end of pregnancy".
The research follows the deaths of three pregnant women in the UK, all of whom were BAME.
Mary Agyeiwaa Agyapong, a 28-year-old nurse with no underlying health conditions, died from Covid-19 when she was eight months pregnant; Salina Shaw and Fozia Hanif also died from the virus just a few days after their babies were delivered by emergency C-section.
One pregnant midwife told Pregnant Then Screwed, "I feel like a guinea pig. I feel unsafe and unheard. Ironic that I work in a maternity unit and people are not concerned with my health, the risks or my unborn baby."
The research showed that 8 per cent of pregnant women in general are currently worried about their safety at work, rising to 13 per cent for BAME pregnant women.
A further 8 per cent reported they had been suspended from work on the wrong terms.
Clap For Our Carers: People across UK thank the NHS

Show all 32
Employment law states that pregnant women must be able to socially distance at work during the pandemic and, if not, must be suspended on full pay.
However, Pregnant Then Screwed claims that thousands of pregnant workers have been forced to take statutory sick pay, told to start their maternity leave early or suspended without pay. Many others have had no choice but to continue working in places where social distancing isn't possible.
One pregnant paramedic told the charity: "My mental health has been severely affected by the continuous arguments with management not protecting me because I am not vulnerable under 28 weeks pregnant.
"I am constantly at less than 2m distance from frontline colleagues, and we share the same rooms, kitchen and toilet facilities.
"I have been threatened with forced sick pay, unpaid leave and have been refused furlough. I have also been threatened with a disciplinary. I have zero support."
Joeli Brearley, founder of Pregnant Then Screwed, said it is not only crucial that all pregnant women are able to socially distance at work, but that those who are suspended are still given full pay, "otherwise employers are breaking the law."
She added: "The Government has advised that all pregnant women must be 'particularly stringent' when adhering to social distancing measures; but when asked whether pregnant women should be going to work they seem unable to give a clear answer.
"If the Government continues to ignore pregnant workers we run the risk of another pregnant woman dying."
Register for free to continue reading
Registration is a free and easy way to support our truly independent journalism
By registering, you will also enjoy limited access to Premium articles, exclusive newsletters, commenting, and virtual events with our leading journalists
Already have an account? sign in
Register for free to continue reading
Registration is a free and easy way to support our truly independent journalism
By registering, you will also enjoy limited access to Premium articles, exclusive newsletters, commenting, and virtual events with our leading journalists
Already have an account? sign in
Join our new commenting forum
Join thought-provoking conversations, follow other Independent readers and see their replies