The Independent's journalism is supported by our readers. When you purchase through links on our site, we may earn commission.
Coronavirus: Do I need to start taking vitamin D in lockdown?
The NHS says between October and March you cannot get enough Vitamin D from sunlight alone - especially in lockdown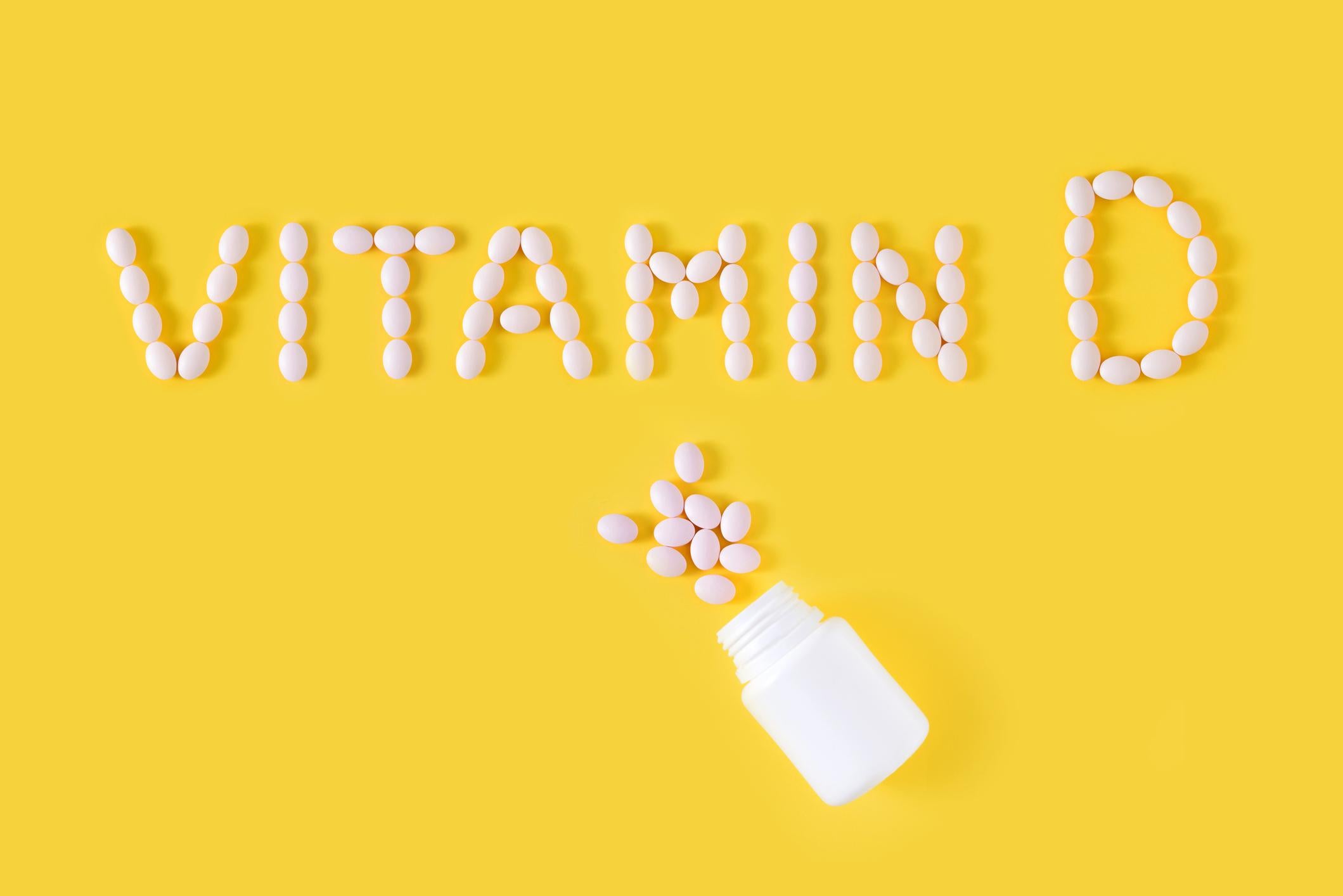 Millions of people across the UK are being forced to spend more time indoors as the Covid-19 lockdown continues and the winter months arrive.
Increased time spent at home means that many of us may not be getting the same amount of vitamin D naturally from the sunshine that we normally would by being outside either commuting to work, exercising, or seeing friends and family.
Not only is this a problem because a Vitamin D deficiency can lead to bone deformities such as rickets in children, and bone pain caused by a condition called osteomalacia in adults, according to the NHS, but because there is also a reported link to Covid-19.
Public Health England (PHE) has issued guidance in which it encouraged the public to consider taking vitamin D supplements. It says: "It's important to take vitamin D as you may have been indoors more than usual this year. "
So, what is vitamin D and how might it help our health during the coronavirus lockdown?
What is vitamin D?
Vitamin D is a type of mineral that helps to regulate the amount of calcium and phosphate in the body. These nutrients are needed to keep bones, teeth and muscles healthy, according to official NHS guidance.
Our skin makes vitamin D when it is exposed to the sun.
"The precursor to vitamin D is found in skin cells (kertatinocytes) and it is through sunlight that a complex array of reactions convert it into its 'active' form so it can be used by the body," NHS doctor Asif Munaf tells The Independent.
"It is essential for immunity as we know that it has anti-inflammatory effects."
Why are we being asked to consider taking more vitamin D?
As well as protecting our bones and teeth, vitamin D also helps to prevent us from getting sick – something which is vital during a pandemic.
PHE says we should consider taking 10 micrograms of vitamin a day to keep us healthy. Scotland and Wales have issued the same guidance.
PHE recommends taking vitamin D throughout the year if: you are not often outdoors, for example, if you are housebound because you are shielding, if you wear clothes that cover your body when outdoors, or you live in a care home.
Sara Stanner of the British Nutrition Foundation said: "Unfortunately, as the effects of coronavirus continue, many of us are limited in the time we can spend outdoors.
"Correctly abiding by government rules and staying at home is immensely important and, while many of us have limited access to sunlight, this means we need to take a little extra care to keep our vitamin D levels healthy."
Can vitamin D stop you getting coronavirus?
A study in October, published in BMJ Nutrition, Prevention and Health found that people who suffer the most from Covid-19 are almost twice as likely to be deficient in Vitamin D. Among Spanish patients, 82 per cent were deficient in the vitamin.
The findings, from a study of 216 Spanish patients, are the latest to suggest a link between low levels of the vitamin and serious cases of Covid-19.
A separate study of 6,000 adults found high intakes of vitamins A, E and D are linked to fewer respiratory illnesses. Illnesses included chesty coughs, as well as long-term conditions such as asthma and pulmonary disease. 
The NHS says: "There have been some reports about vitamin D reducing the risk of coronavirus (Covid-19). But there is currently not enough evidence to support taking vitamin D to prevent or treat coronavirus. "
Although Vitamin D won't stop you getting the virus, it could mean better outcomes and better general health in the winter months.
How much vitamin D should I take?
Although vitamin D supplements are very safe and regulated, taking too much can be dangerous in the long run.
The government says you should not be taking a supplement of more than 10 micrograms each day unless advised to do so by your doctor.
"Babies up to the age of 1 year need 8.5 to 10 micrograms of vitamin D a day," NHS guidance states.
"Children from the age of 1 year and adults need 10 micrograms of vitamin D a day. This includes pregnant and breastfeeding women, and people at risk of vitamin D deficiency," the guidance adds.
The government is also urging people not to buy more vitamin D than they need.
Where can I buy vitamin D?
Vitamin D supplements are widely available in your local supermarket and chemist.
You can also buy vitamin D supplements in health shops such as Holland & Barrett and Botanycl.
They can form part of a multivitamin tablet or come by themselves, usually in the form of a small tablet.
If people do not stockpile vitamin D then there will be enough for everyone to buy – do not purchase more than you need to, experts have said.
The ingredient listed on the label of most Vitamin D supplements is D3. Vitamin D2 is produced by plants, and Vitamin D3 is the one made by your skin. Vitamin drops are available for babies.
According to the NHS, vitamin D can also be found in a small number of foods. These include:
oily fish – such as salmon, sardines, herring and mackerel
red meat
liver
egg yolks
fortified foods – such as most fat spreads and some breakfast cereals
Join our commenting forum
Join thought-provoking conversations, follow other Independent readers and see their replies