LIFESTYLE FEATURE
How do lockdowns work and has England used them correctly?
As England awaits the end of its third lockdown since the pandemic began, Olivia Petter looks at how lockdowns work to manage viruses and asks what we could have done differently
Friday 05 February 2021 12:28 Comments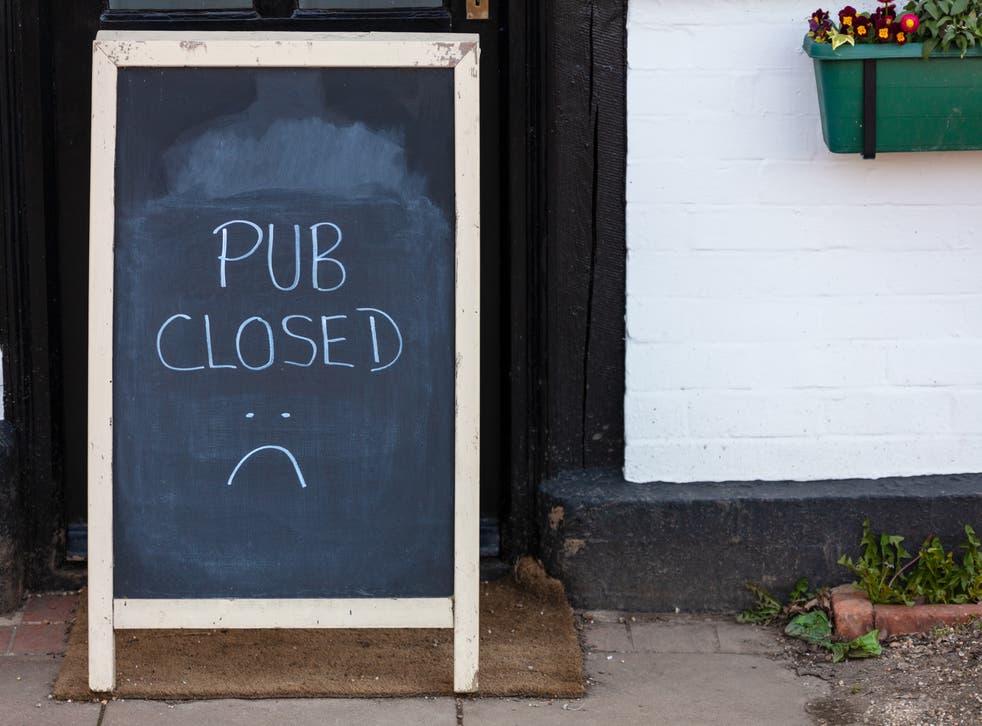 The death toll for coronavirus in the UK has now surpassed 100,000 - the highest death rate in the world per capita. Although over 10.5 million people have had their first dose of the coronavirus vaccine (and 500,000 people have had both doses), which is promising news in an otherwise bleak news cycle, the third lockdown continues with no fixed end date.
At the start of February, chief medical officer Chris Witty said it appeared England was past the peak of infections but rates were still "alarmingly high" and warned against complacency at this stage. As a result, Boris Johnson has promised that the government will only share a "route map" out of lockdown on Monday 22 February, and only if the number of cases remains on a downward slope.
Full-nationwide lockdowns have now been used on three separate occasions in England, in March, before Christmas, and again in January, meaning people are under a "stay at home" order and are only permitted to leave their home for certain reasons. These periods of lockdown have then been supplemented by other, less strict, rules like tiered guidance and social distancing measures.
Lockdowns have been used as a last resort by the government, as a circuit breaker, in a bid to halt infection numbers when all other avenues have been exhausted. The March 2020 lockdown was successful in bringing down infection rates and deaths, allowing a more relaxed summer.
But given we are now in our third period of lockdown, this time with no predetermined end point - are they still working in the way that was anticipated, and have they been effective at reducing the spread of coronavirus? Here's everything you need to know.
What is a lockdown?
A nationwide lockdown is a security measure implemented during an emergency to prevent people from leaving their homes due to the risk this could pose to themselves and others.
This can occur during a pandemic, or combat the threat of terrorism (New York had a city lockdown of sorts on the 10th anniversary of 9/11 after a bomb threat) or technological disasters. In the case of Covid-19, the purpose of a nationwide lockdown has been to keep as many people at home as possible in order to reduce transmission rate of the virus. 
Dr Penny Ward, chair of our Education and Standards Committee at the Faculty of Pharmaceutical Medicine, tells The Independent: "Lockdowns are typically used to balance economic, individual well-being and disease public health mitigations.
"[During Covid] the important epidemiology process to break is person-to-person transmission. So anything that can be done to disrupt this transmission, the more likely the disease will fade out."
Edward R Melnick, assistant professor at Yale School of Medicine, writes in the British Medical Journal in June 2020, "in the absence of a safe and effective vaccine, treatment, or prophylaxis, non-pharmaceutical interventions are the only options available to slow the virus's spread."
So while we wait for a vaccine to be rolled out across the whole community, measures like lockdown have to be on the table.
Why are lockdowns implemented during pandemics and epidemics?
Implementing a lockdown, at least to some degree, to combat viruses is a common spread prevention strategy. During the 2002 outbreak of SARS in China, the government put hundreds of thousands of people into confinement by adopting a lockdown. 
Additionally, the BMJ cites historical analysis of 43 cities during the 1918-19 Spanish flu pandemic, which showed strong links between lockdowns and delayed or reduced peak mortality rates, as well as reduced cumulative deaths. The analysis also found that earlier implementation and longer lockdowns were linked to reduced total mortality.
Professor Michael Bonsall of the department of Zoology at the University of Oxford, tells The Independent: "Generally speaking, these sorts of non-pharmaceutical interventions should be effective at reducing the spread."
We can see this was true in the UK by looking at the data from the first lockdown in March 2020. While average daily infections were between 2,000 and 3,000 when the UK entered lockdown on 23 March, they had gone down to between 300 and 400 by July.
While there can be major benefits to lockdowns when combatting a pandemic, there are also negatives. In terms of the economic impact, the UK fell into recession for the first time in 11 years, and fears are mounting that as many as one in three hospitality businesses could collapse before the current lockdown ends.
There are also obvious impacts on societal cohesion; a survey carried out by the Mental Health Foundation concluding that almost a quarter of adults in the UK felt lonely last year. And analysis from December found that more people were signed off sick from work with mental health problems during the November lockdown. Meanwhile, a recent study of 2,000 adults found that the average adult's anxiety and stress levels increased by almost 50 per cent in the same time period.
Have the UK lockdowns worked to combat the spread of coronavirus?
Scientists have pointed to other countries, such as Vietnam, New Zealand, and Taiwan, where daily life has now largely returned to normal without the need for the continuous lockdowns that have been implemented in the UK. Many have also highlighted that regardless of effectiveness they are only a temporary stopgap to buy time until permanent fixes can be made. 
Taiwan managed to avoid a national lockdown altogether, and its handling of the pandemic has been praised in medical journals, such as The Lancet, and used as an exemplary model for other countries.
Professor Bonsall says: "Taiwan acted early (in late 2019) to inform the World Health Organisation of novel coronavirus transmission from person-to-person...Taiwan then started on-board flight inspections of passengers from Wuhan."
Dr Penny Ward explains further: "There is a good relationship between the Taiwanese population and their government and there is a very high compliance rate with public health measures," she says. Taiwan also implemented a number of harsh measures that were then monitored using innovative technologies and incentives. 
So what was different about how the UK used lockdowns? Are there other factors to success than simply implementing a lockdown or not? Are there other things to consider in making them work?
Should the UK have implemented the first lockdown earlier?
One of these is certainly timing. The UK's first lockdown, implemented on 23 March, has been criticised by scientists as being "too late". 
Writing in the BMJ, public health experts called the UK's response to coronavirus "flawed" and delayed. "The UK's response so far has neither been well prepared nor remotely adequate," they wrote, noting how, on 11 March, Italy had been put into full lockdown, followed closely by Spain and France.
"By the time the UK formally announced a lockdown with a huge package of economic support measures, almost two months of potential preparation and prevention time had been squandered," they wrote.
In June, the government's former scientific advisor, Professor Neil Ferguson, said that implementing a nationwide lockdown even one week earlier could have saved as many as 20,000 lives.
One study suggested that during a deadly viral outbreak, the optimum time for a lockdown to begin would be no later than two weeks after the outbreak began, with this gradually easing off to cover 60 per cent of the population after one month, and 20 per cent of the population after three. 
You also need to be careful about how you lift the lockdown. "The science on the use of lockdowns and other non-pharmaceutical interventions demonstrates they can work but the release from lockdowns need to be carefully managed, so that assessment of relaxation strategies can be understood," says Bonsall. 
What else could the UK have done differently?
Dr Ward says a better test and trace system would have had a huge impact on the UK's infection rates. "We simply gave up early on the idea of stringent track and trace," she adds. "If we had been more aggressively ambitious we might have been able to stop the virus in its tracks earlier." 
The government is currently doing around 800,000 tests per day (data from 3 Feb) but data has regularly shown the system is still failing to reach a sizeable number of contacts, and even when people are reached they are not isolating: Dido Harding, test and trace chief, said this was as many as 20,000 people per day.
Dr Ward adds that if we had been really determined to eradicate the virus, (as opposed to "flattening the curve") then we needed to have been "more intrusive and considered enforced quarantine". This would have meant separating cases and all their contacts into a quarantine facility where they simply could not infect others. Quarantine is now being introduced, with forced stays in hotels from certain destinations into the UK from mid February. This is much later than many other countries.
Professor Bonsall adds that England simply should have acted faster and possibly looked more closely at the option of shorter rapid lockdowns. "Research has shown that rapid use of circuit breakers though October could have stemmed the wave of infections and mortalities we see now".
Register for free to continue reading
Registration is a free and easy way to support our truly independent journalism
By registering, you will also enjoy limited access to Premium articles, exclusive newsletters, commenting, and virtual events with our leading journalists
Already have an account? sign in
Join our new commenting forum
Join thought-provoking conversations, follow other Independent readers and see their replies