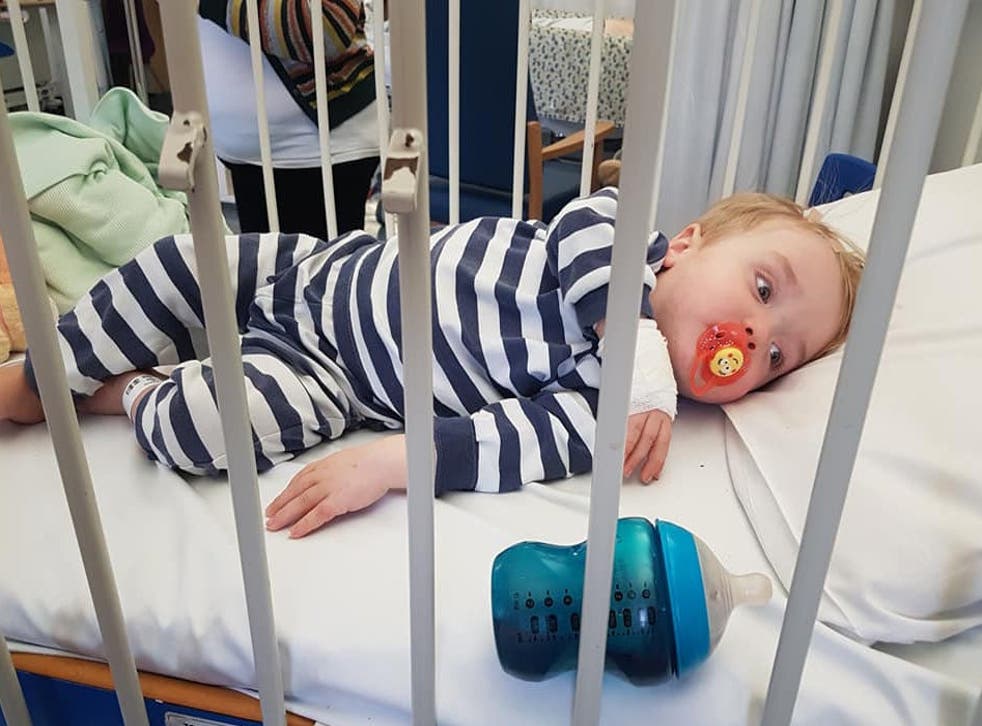 Dad diagnoses 19-month-old son's stroke thanks to TV advert
Ronnie Kerman has become the youngest stroke victim in Britain
A father heroically saved his 19-month-old son's life when he realised that the toddler was suffering from a stroke.
Phil Kerman is a 39-year-old father of three from Hull, East Yorkshire.
One day when Phil walked into his young son's room, he was surprised to find Ronnie lying down rather than standing up in his cot like he usually does.
Phil was quick to notice that something was particularly unusual about Ronnie's manner.
"He was laid down and I lifted one arm up and then his leg and they both had gone floppy," he said.
"I laid him down to crawl because he can't walk yet and he couldn't crawl."
Phil suddenly recalled the TV adverts that he'd seen about the signs to look out for when someone is suffering from a stroke.
He knew that his son needed emergency attention and so he told his wife Louise to call for an ambulance immediately.
Ronnie, who has a twin called Robert, was taken to the Hull Royal Infirmary on February 2 where scans showed that there appeared to be a dark patch on his brain.
The toddler was then transferred to Leeds LGI hospital on the same day, where doctors confirmed that two cysts and a tumour on his brain had caused a stroke.
Ronnie has been diagnosed with neurofibromatosis, a genetic disorder that causes tumours to form on nerve cells.
Doctors have now placed stents on his brain to drain the cysts that they found.
"We are just praying that Ronnie can recover from this, his brother Robert is worried and not old enough to know what is going on," said Phil.
"It has come as a shock because there was no difference in his personality, he cried a bit more than his brother, but we thought it was because he was teething.
"I feel heartbroken and I keep blaming myself wondering if there was anything else I could do.
"Luckily I spotted the stroke symptoms straight away, and even though strokes are more common in adults - parents should know the symptoms."
Phil suffers from a milder form of neurofibromatosis.
Ronnie is scheduled to have an operation on February 19 to remove part of the tumour on his brain. He'll then have to undergo chemotherapy for a year.
Join our new commenting forum
Join thought-provoking conversations, follow other Independent readers and see their replies