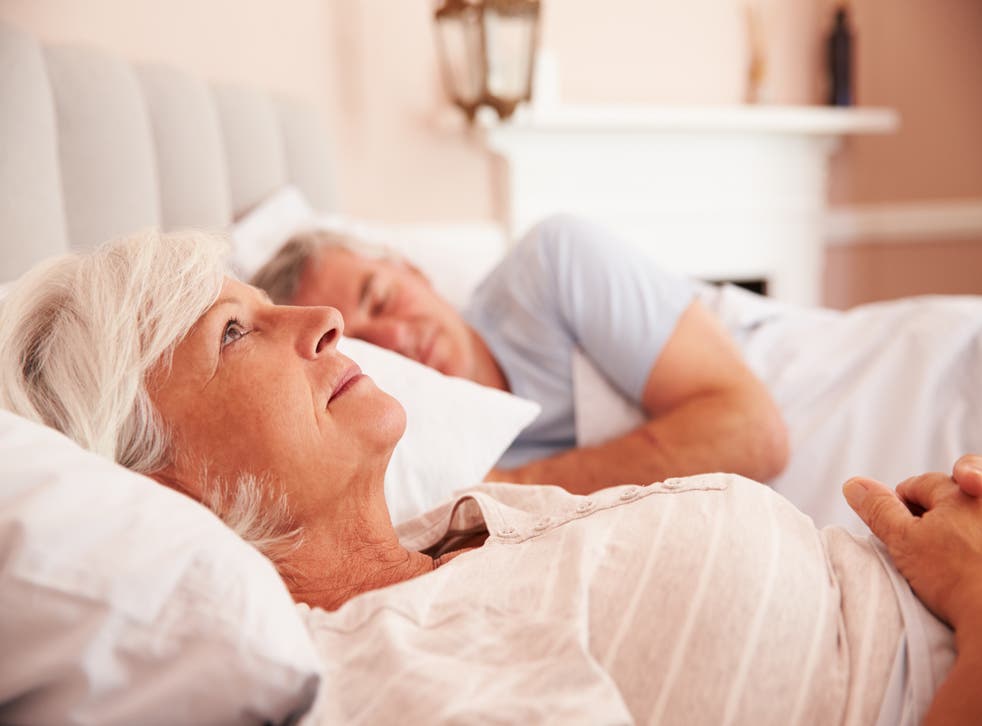 Getting less than five hours sleep a night increases risk of dementia
The body repairs damaged tissue while we sleep
Getting less than five hours sleep a night can harm brain health and increase dementia risk, a new study has found.
New research published in the journal Aging found that not getting enough sleep doubled both Alzheimer's risk and the risk of a premature death. 
The study was based on 2,610 over-65s who completed sleep questionnaires as part of the National Health and Aging Trends Study (NHATS) in 2013 and 2014.
Researchers at Brigham and Women's Hospital, Boston, looked at respondents' answers to questions relating to sleep disturbance and deficiency.
They examined how participants rated their alertness, frequency of naps, how long it took to fall asleep, snoring and sleep duration and quality.
Data was also collected for up to five years on patient outcomes like dementia and death from any cause. Where necessary, this information was sourced from carers.
Overall, experts found a strong link between sleep problems and dementia over time.
How long someone took to fall asleep was also linked to their dementia risk, with those who frequently took longer than 30 minutes facing a 45 per cent higher risk of incident dementia.
Napping often, struggling to stay alert and poor sleep quality were also linked to a greater risk of death.
Previously, it was believed sleep problems in people diagnosed with Alzheimer's were simply a symptom of the disease.
But evidence is growing that sleep problems may have a role to play in the condition's development.
Lead author Dr Rebecca Robbins said: "Our findings illuminate a connection between sleep deficiency and risk of dementia."
They confirm the importance of efforts to help older individuals obtain sufficient sleep each night."
Senior author Professor Charles Czeisler said the findings show how important sleep is for brain health. 
He said: "These data add to the evidence that sleep is important for brain health and highlight the need for further research on the efficacy of improving sleep and treating sleep disorders on the risk of Alzheimer's disease and mortality."
Last month, a large-scale study found that eating nuts from mid-life onwards could help stave off dementia as we age.
Researchers at the National University of Singapore followed almost 17,000 people from 1993 to 2016, assessing first their diets and, later, their cognitive function.
People who began eating nuts in their 40s twice a week or more were more than a fifth less likely to have problems with memory when they were over 60, compared with those who ate nuts less than around once a month.
Join our new commenting forum
Join thought-provoking conversations, follow other Independent readers and see their replies