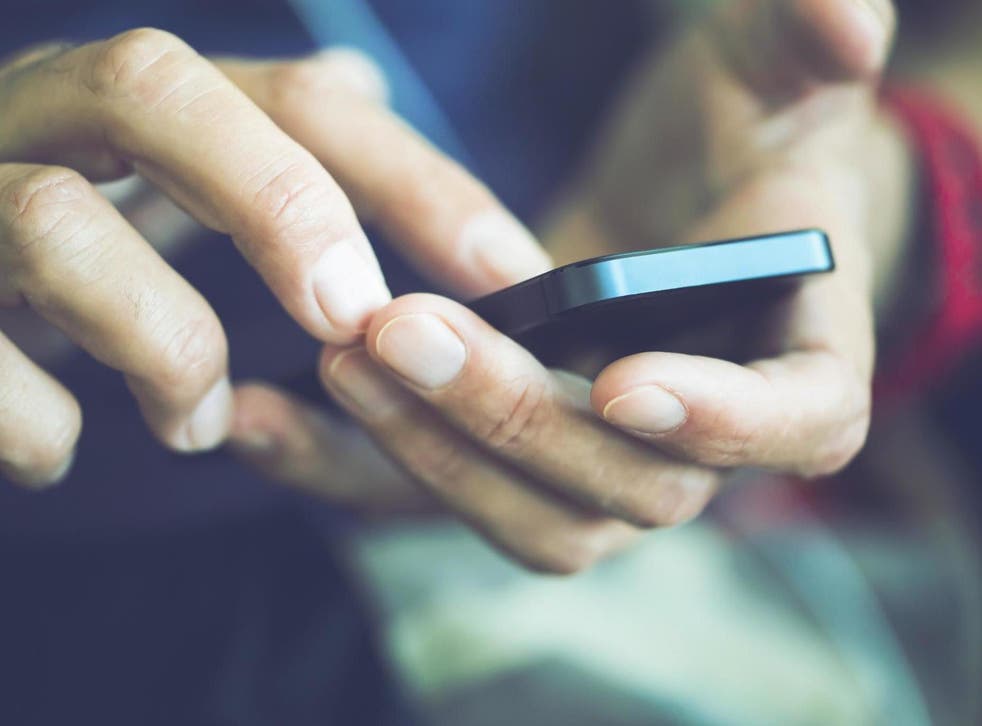 Internet therapy reduces symptoms of depression, study claims
Depression is the most common mental health problem worldwide
Olivia Petter
Friday 14 December 2018 12:50 Comments
Psychologists have found that internet-based therapy can effectively reduce symptoms of depression, which is traditionally treated in person via talk therapy.
In a new study published in the Journal of Medical Internet Research, researchers examined the efficiency of apps and web platforms that provide cognitive behavioural therapy (CBT) online, which works by changing thought patterns and behaviour so as to alleviate the effects of depression.
While previous research has looked at the effectiveness of internet-therapy, this review is the first to examine the benefits for people with severe depression.
"Before this study, I thought past studies were probably focused on people with very mild depression, those who did not have other mental health problems, and were at low risk for suicide," explains lead author Lorenzo Lorenzo-Luaces of Indiana University.
"To my surprise, that was not the case. The science suggests that these apps and platforms can help a large number of people."
Given how difficult it can be for people to access mental healthcare, the rise of Internet-based treatment could prove revolutionary, the professor adds.
"Close to one in four people meet the criteria for major depressive disorder," he added.
"If you include people with minor depression or who have been depressed for a week or a month with a few symptoms, the number grows, exceeding the number of psychologists who can serve them."
Lorenzo-Luaces conducted the research by reviewing 21 existing studies that examined the effectiveness of internet-based therapy. Some compared it to placement on a wait list for talk therapy while others looked at "fake apps" that claim to help treat depression but don't use CBT.
Support free-thinking journalism and attend Independent events
"People tend to do better when they have a little bit of guidance," he added, explaining that the this form of therapy can be particularly advantageous to those in situations where face-to-face therapy is rendered impossible due to logistical or financial reasons.
Clinical Psychologist Dr Abigael San concurs that it could be hugely helpful for many people but adds that the benefits of any kind of treatment for depression often depend on the needs of the individual.
"Apps and online platforms are a massive time-saver when it comes to providing treatment for depression," she tells The Independent, "and could be great for people who don't like going into a building to actually see somebody for treatment. It's uncommon for patients to feel this way, but it happens."
She adds that another benefit of internet-based treatment is that it's constant, as opposed to talk therapy, which is conducted exclusively via individual appointments.
Dr Genevieve von Lob, clinical psychologist and author, adds that this form of treatment may help people normalise their condition and make them feel less alone.
"But real caution must be exercised in making sweeping generalisations that an app could help everyone who has depression," she tells The Independent.
"The root causes of why someone has depression varies so much between individuals and I believe these factors provide more insight into where the real change needs to occur – an app (based on CBT) cannot solve this for us.
Lorenzo-Luaces concluded that his findings showed these platforms worked well in cases of mild, moderate and severe depression, but added that antidepressants and face-to-face therapy may still prove to be more effective than the apps and online platforms alone.
Nonetheless, he described this form of therapy as "an exciting development."
Register for free to continue reading
Registration is a free and easy way to support our truly independent journalism
By registering, you will also enjoy limited access to Premium articles, exclusive newsletters, commenting, and virtual events with our leading journalists
Already have an account? sign in
Join our new commenting forum
Join thought-provoking conversations, follow other Independent readers and see their replies