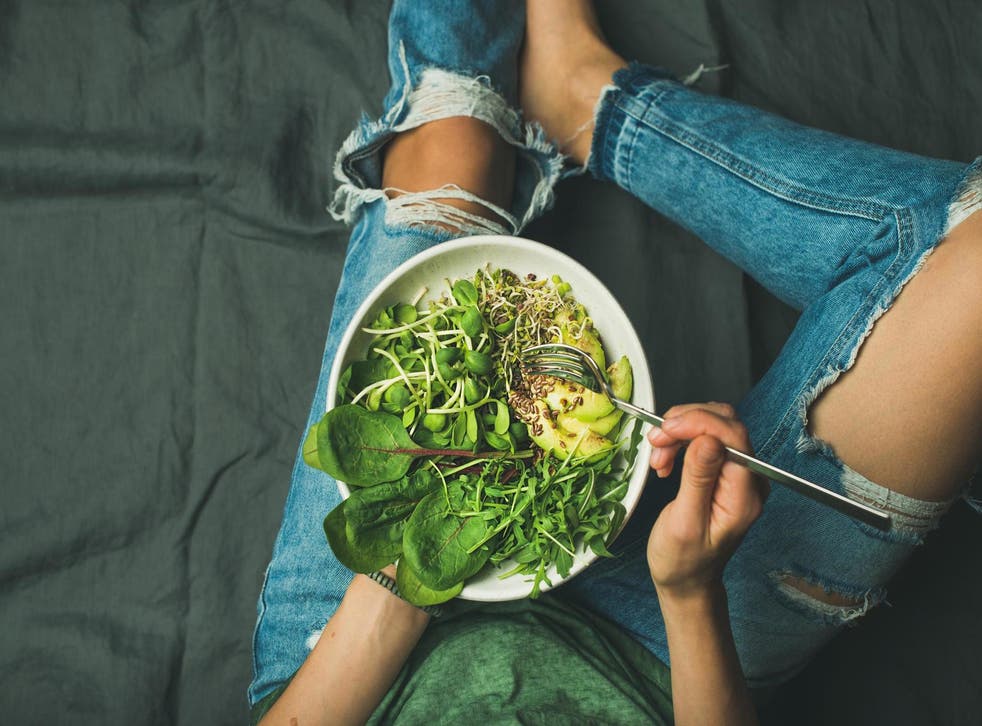 Diet impacts women's emotional wellbeing more than men's, study finds
It's one of the few studies to examine gender-specific effects of diet choices
Women need greater levels of nutrients in their diet to support their emotional wellbeing, a new study claims.
Researchers at Binghamton University in New York found that women are less likely than men to experience positive mental wellbeing until they achieve a balanced diet.
Meanwhile, men are more likely to experience good mental health until nutritional deficiencies arise.
According to lead researcher Lina Begdache, assistant professor of health and wellness studies at the university, the findings are in line with research which shows that women are at a higher risk of poor psychological health than men.
She adds that the study illustrates the importance of following a healthy lifestyle and diet for overall mental health.
"The biggest takeaway is that women may need a larger spectrum of nutrients to support mood, compared to men," explains Begdache.
"These findings may explain the reason why women are twice more likely to be diagnosed with anxiety and depression and suffer from longer episodes, compared to men.
"Today's diet is high in energy but poor in key nutrients that support brain anatomy and functionality."
Begdache gathered the data via a survey involving 563 anonymous participants, 48 per cent men and 52 per cent women, which was conducted on social media.
Though the study found that dietary choices impacted men's emotional wellbeing less than women's, it identified links between mental distress in men and consumption of a western diet i.e. one that is rich in processed meats, butter and fried foods.
Meanwhile, researchers found links between positive wellbeing in women and consuming a Mediterranean diet, which mimics the eating habits of Greece and southern Italy and is rich in plant-based foods such as vegetables, whole grains, legumes and nuts.
The diet has also been linked to promoting weight loss and heart health.
What is the best vegan burger?
Begdache explains that the disparities between male and female dietary needs in terms of mental wellbeing could be due to the way our ancestors ate.
"Males and females had different physical and emotional responsibilities that may have necessitated different energy requirements and food preference," she said.
"Thus, gender-based differential food and energy intake may explain the differential brain volumes and connectivity between females and males.
"Therefore, a potential mismatch is happening between our contemporary diet and the evolved human brain which is disturbing the normal functionality of certain systems in the brain."
Join our new commenting forum
Join thought-provoking conversations, follow other Independent readers and see their replies