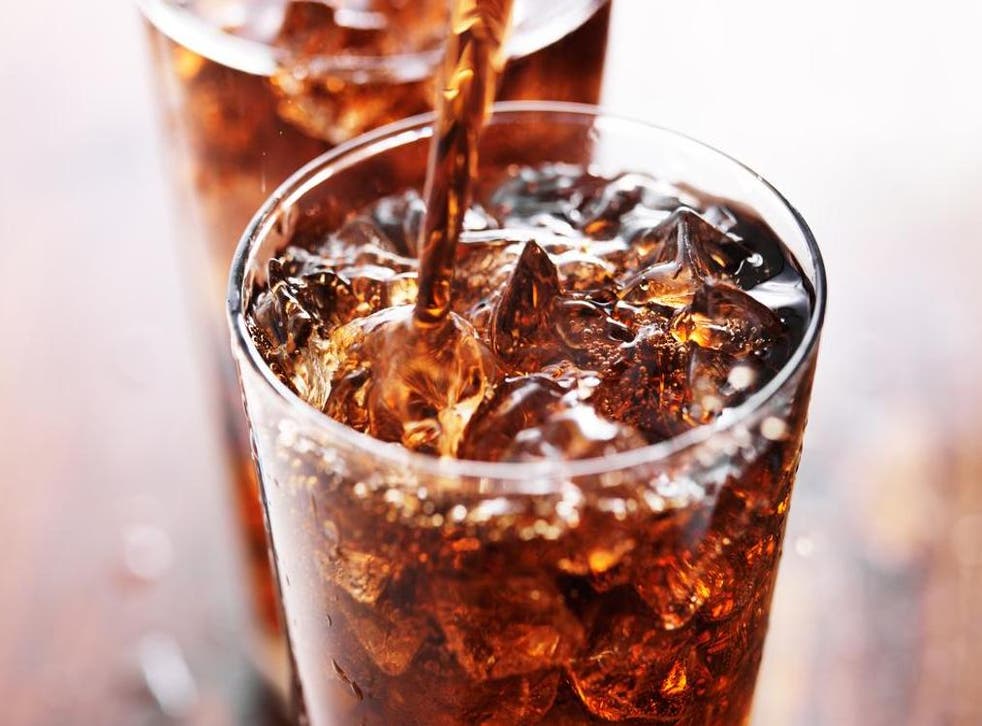 Diet fizzy drinks triple risk of dementia and strokes, study claims
They could actually be worse for you than sugary alternatives
For some people, there's nothing like a crisp can of diet cola on a warm day: the satisfying noise when you pull the tab, the refreshing fizz that dances on your tongue, the sweet, delicious flavour.
And best of all - it's calorie- and sugar-free so you needn't feel bad about drinking it, right?
Wrong.
It's nothing new that diet fizzy drinks aren't good for us, but a new study has confirmed just how unhealthy they are.
According to a study of 4,372 adults by Boston University, diet fizzy drinks are more likely to cause strokes and dementia than sugary alternatives.
In fact, adults who drink one can of diet soda a day are three times more at risk, the researchers found.
It's all down to an ingredient called aspartame, which is used in most diet drinks to sweeten them.
Aspartame, as well as other artificial sweeteners including saccharine, has been found to constrict blood vessels, which can ultimately cause dementia and strokes.
The 4,372 participants were all aged over 45 and their food and drink intakes were measured for ten years.
Extreme Diets: The Eating Habits of the The A-list

Show all 16
The study found that adults who had one or more diet drink a day were three times more at risk of strokes and 2.9 times more likely to develop dementia than those who drank practically none.
Matthew Pase, senior fellow in the department of neurology at Boston University School of Medicine, said: "Our study shows a need to put more research into this area given how often people drink artificially sweetened beverages.
"Although we did not find an association between stroke or dementia and the consumption of sugary drinks, this certainly does not mean they are a healthy option."
Instead, they're urging the public to stick to water or milk.
This latest study adds to previous research warning of the dangers of diet fizzy drinks - earlier this year, a study by Imperial College London concluded that they're no better at helping people lose weight than sugary drinks.
For a while now people have known that drinking such drinks actually makes you crave more sweet things afterwards, but the latest findings stress just how serious the problems caused could be.
However it's important to note that the study cannot conclude that anyone who drinks diet fizzy drinks will develop dementia or have a stroke.
"In our study, three percent of the people had a new stroke and five percent developed dementia, so we're still talking about a small number of people developing either stroke or dementia," Pase explained.
Join our new commenting forum
Join thought-provoking conversations, follow other Independent readers and see their replies