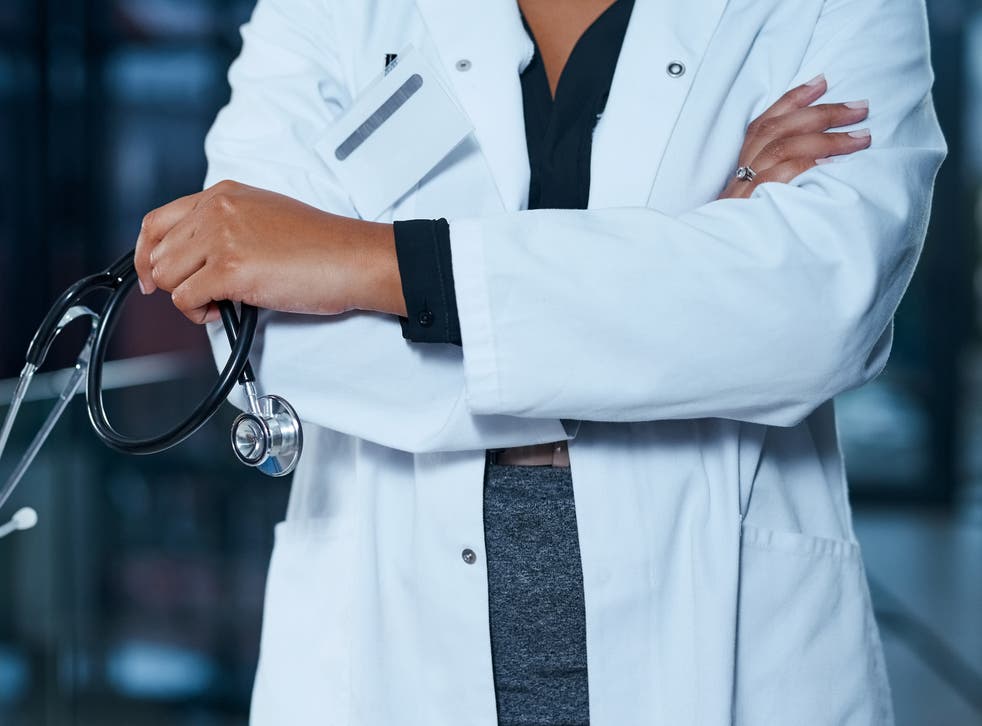 More than one in five UK doctors 'experienced or witnessed sexual harassment' in past three years
'Doctors have a right to a safe workplace'
More than a fifth of doctors in the UK have experienced or witnessed sexual harassment in the workplace in the past three years, a new report has revealed.
Researchers from Medscape, a website that provides medical information for clinicians, recently conducted a study to investigate the prevalence of sexual harassment of doctors in the UK.
More than 1,300 doctors were questioned for the study, which is outlined in the report: "Sexual Harassment of UK Doctors."
According to the poll's findings, 17 per cent of doctors said they had been sexually harassed by a patient in the last three years.
Meanwhile, three per cent of doctors said they were sexually harassed by a colleague, and four per cent said they witnessed an incident of sexual harassment take place.
The most common forms of sexual harassment committed by colleagues that were reported in the study included lack of consideration for personal space, hugging, sexual comments about the body and groping.
Just under a quarter of the respondents said a patient tried to grope or rub themselves against their doctor, while 29 per cent said a patient asked their doctor on a date.
Dr Rob Hicks, GP and co-author of the report, emphasised that doctors face a "great deal of stress" working in a "high-pressure environment".
"Doctors have a right to a safe workplace yet this report shows that many are still experiencing or witnessing unacceptable behaviour by colleagues and by patients," Dr Hicks said.
#MeToo movement – In pictures

Show all 24
More than half of the respondents who said they had experienced sexual harassment added that they did not formally report the incident.
The same proportion of doctors said they were sexual harassed by a colleague who was in a more senior position to them.
Almost half of the doctors who said they experienced sexual harassment admitted that they avoided working with specific colleagues as a result, while 29 per cent said they considered quitting their job and 40 per cent said they adopted detrimental patterns of behaviour, such as binge-eating and drinking.
Support free-thinking journalism and attend Independent events
Last month, it was reported that one in 12 members of staff at Lloyd's of London had witnessed or suffered sexual harassment in the past year.
John Neal, chief executive of the firm, said the findings of the poll were "ugly", "stark" and "unacceptable".
"By being very transparent and stark about the way in which we represent the numbers, it will shock people into action," Neal stated.
Register for free to continue reading
Registration is a free and easy way to support our truly independent journalism
By registering, you will also enjoy limited access to Premium articles, exclusive newsletters, commenting, and virtual events with our leading journalists
Already have an account? sign in
Register for free to continue reading
Registration is a free and easy way to support our truly independent journalism
By registering, you will also enjoy limited access to Premium articles, exclusive newsletters, commenting, and virtual events with our leading journalists
Already have an account? sign in
Join our new commenting forum
Join thought-provoking conversations, follow other Independent readers and see their replies