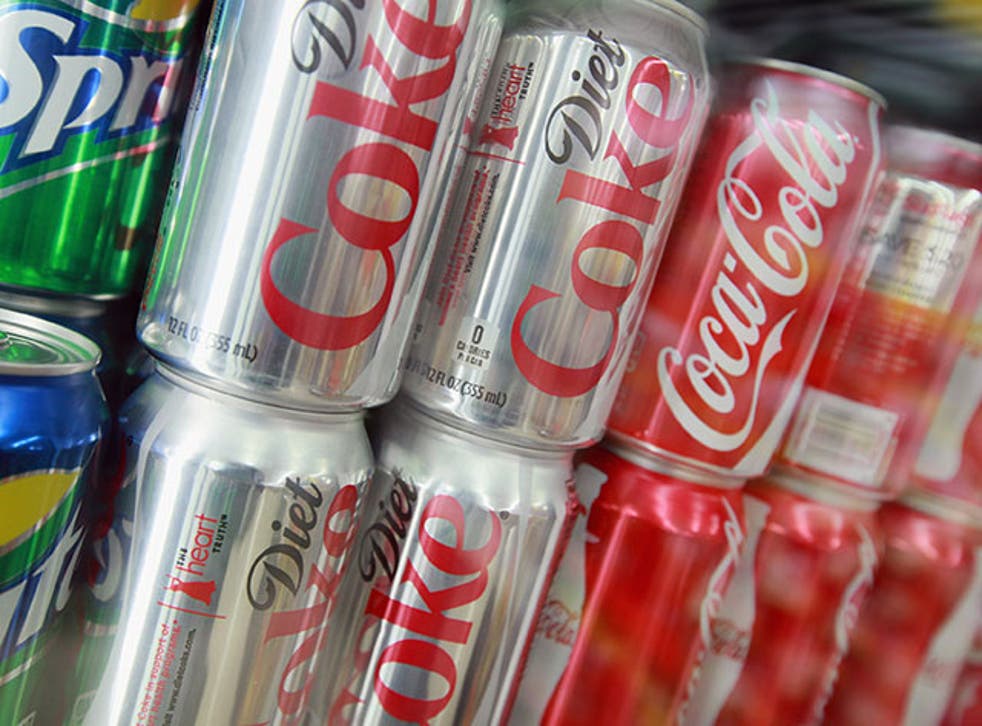 Drinking two fizzy drinks a day could increase risk of liver disease
Researchers from Tufts University used more than 2,500 men and women for their study
Serina Sandhu
Monday 08 June 2015 17:31 Comments
We have long been told that drinking too many fizzy drinks is bad for us.
But now a new study has shown that consuming two cans of the stuff a day could increase the risk of liver disease.
In a study of more than 2,500 middle aged men and women, researchers from Tufts University in Massachusetts, found that those who drank more than one sugar-sweetened beverage a day were more likely to have non-alcoholic fatty liver disease (NAFLD).
Those involved in the study had to fill out a dietary questionnaire on sugar-sweetened drinks, including cola and lemonade, before undergoing a CT scan to measure the amount of fat in their liver.
Researchers found a higher prevalence of NAFLD in those who said they drank more than one sugar-sweetened drink a day than those who stayed away from the bevarages.
Even after accounting for sex, age, body mass and dietary factors, the link between the disease and the drinks remained.
The research was published in the Journal of Hepatology on Friday.
"Our study adds to a growing body of research suggesting that sugar-sweetened beverages may be linked to NAFLD and other chronic diseases including diabetes and cardiovascular disease," said Dr Jiantao Ma, one of the study's authors.
Dr Nicola McKeown, another author, said that "the cross-sectional nature of this study prevents us from establishing causality," and that more research was needed.
"Although there is much more research to be done, sugar-sweetened beverages are a source of empty calories, and people need to be mindful of how much they are drinking, perhaps by reserving this habit for special occasions," she said.
Register for free to continue reading
Registration is a free and easy way to support our truly independent journalism
By registering, you will also enjoy limited access to Premium articles, exclusive newsletters, commenting, and virtual events with our leading journalists
Already have an account? sign in
Join our new commenting forum
Join thought-provoking conversations, follow other Independent readers and see their replies