EATING DISORDER AWARENESS WEEK
'I felt like I might die': Great British Bake Off's Steph Blackwell on the reality of living with an eating disorder
GBBO runner-up Steph Blackwell and her mother, Jane, speak to Sabrina Barr about the importance of opening up to people
Friday 06 March 2020 14:16 Comments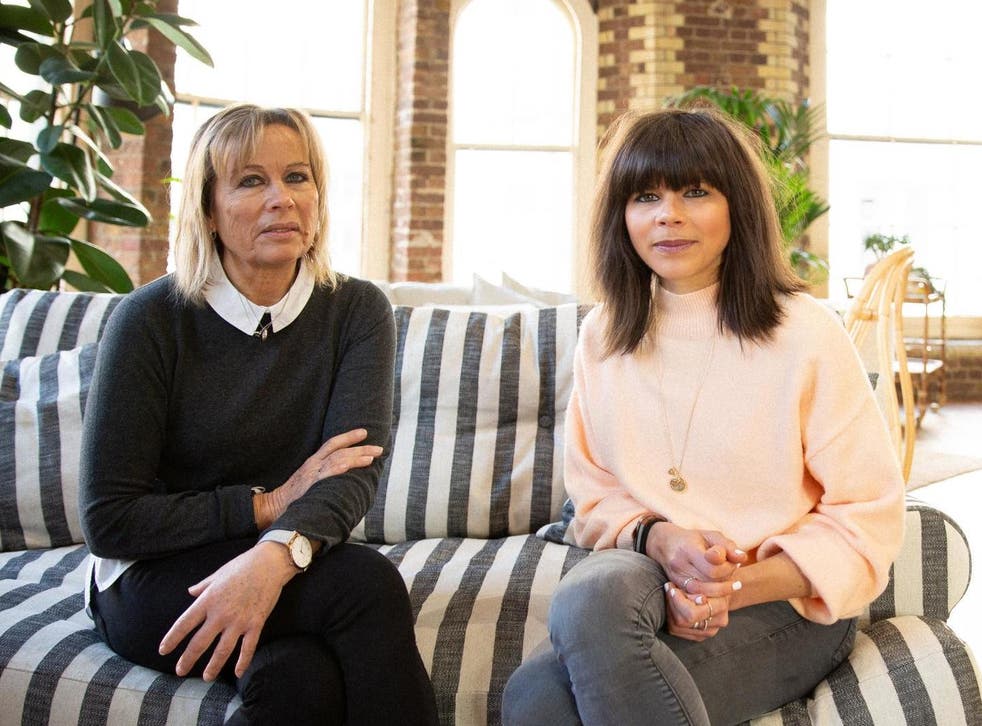 Eating Disorder Awareness Week 2020 is taking place from Monday 2 to Sunday 8 March. It is estimated that approximately 1.25m people in the UK have an eating disorder, many of which develop in adolescence. For this year's EDAW, eating disorder charity Beat is placing special focus on the role carers play in aiding recovery.
"I am still a work in progress," baking star Steph Blackwell tells me over the phone as she considers the journey she has been on over the past decade. To British TV audiences Steph is best-known as one of the most impressive competitors to ever step into The Great British Bake Off tent. But to another group of people she has become known for reminding them they are "not alone" in living with an eating disorder.
During the most recent series of Bake Off, Steph, 28, from Chester, won over fans with her spectacular bakes (Prue Leith was particularly impressed with her Sour Lime Piña Colada Cake) and her self-deprecating nature in spite of her obvious talent (she was Star Baker four times).
But Steph almost didn't apply for the show at all, submitting her application at the eleventh hour the night before the deadline.
When she was around 17 years old, Steph began to "suffer really quite badly" with her mental health "in a depression type way", she explains. "I lost a lot of weight, but I would say at that point it was probably more brought on by depression than it was exclusively an eating disorder."
After visiting a psychologist, Steph was told she had an eating disorder, categorised as anorexia based on her BMI (body mass index). Her mother Jane Blackwell, who has joined Steph on our call, remembers the time of the diagnosis as being "very strange".
"I was somebody who felt extremely vulnerable off of the back of that. I felt ill, I felt like I might die," Steph recalls, describing her response to her initial diagnosis as "naive" and "sort of ill-educated". "I had seen people who evidently were suffering from eating disorders and I considered it almost like a death sentence."
Years later, having become far more well-versed on the subject, Steph explains that she found it can be "common" for an eating disorder to "go through different phases". She explains: "What I find quite difficult about psychological disorders is that it's difficult to identify what the problem is, as it can take so many different guises. I think I certainly fit into a category that isn't necessarily one thing."
Meeting with psychiatrists and psychologists during the early stages of her illness was a measure that Steph says "put a temporary plaster on something, but definitely didn't get to the bottom of it".
While at university at the age of 20, she sought dietary and nutrition advice so as to better understand "how the food was working" with her body, something she says marked a "turning point" in her journey.
When figuring out how to cope with her eating disorder, Steph strived to find an element of her life that would provide her with "grounding", which is how she came to develop her passion for baking.
"I knew that mum loved bread, and my grandad always loved bread as well," she says, reminiscing upon when she began her love of baking.
"It was less attached to, 'What is this doing to me?' and more attached to, 'How can I produce something that is more about what I'm putting into it?'"
It is immediately apparent how close Steph and her mother are to each other, in both relationship and character. They are equally as sincere and seem to have approached Steph's illness from a similar position.
"I noticed pretty early on. I noticed when she lost weight. I saw it happening," Jane affirms. "Like her, I started researching nutrition and also researching the hormone side of it, because I felt it was all linked. We talked to each other more than anyone else."
Steph tells me her mum has always been her "first port of call" and their relationship played a pivotal role when it came to her decision to speak publicly about her eating disorder for the first time following her appearance on Bake Off.
It was a joint decision, Jane says, as they concluded that it would be "far more dangerous" for Steph to appear "inauthentic" online.
Appearing on Channel 4 provided Steph with a platform that she didn't have before, and tens of thousands of online followers. Soon after the show ended she felt compelled to share her story with her new horde of fans but of course this came with an innate pressure to get it right.
While Steph admits that social media "can be the devil", she acknowledges the positive impact it can have, especially in her personal experience and in the Bake Off community, which she says is "such a warm community, generally speaking".
She has received messages from people explaining how her story has helped them, a fact that makes her feel "overwhelmed".
"I really can't believe that I've had that impact," Steph says in awe. "Like mum said, if one person can benefit from this, I guess what more could you want than to have helped an individual in that regard?"
Having entered the reality competition with "no expectation", her experience spurred her on to "paint a positive picture of somebody who has been through some of this stuff who hasn't let it hold them back".
She praises the "brave" people who have "poured their hearts out" to her on social media, stating: "The feeling that you've helped someone, or could be helping people, is one of the most rewarding things ever."
While Jane urges parents and guardians to try their best to recognise if their child may exhibiting signs of an eating disorder and to reach out to them as early as possible, Steph stresses that anyone who is going through a similar situation to her own should speak to someone about their experience, whether that be a friend, family member or a charity like Beat
"Mum made me feel safe," Steph states. "She made me feel like it was something that we could tackle together. And more than anything, it's not attributing blame to either the person going through it or the people that are around that person.
"I understand the fear that goes with opening up to people, and feeling like your world might unravel. But categorically, all I have received along the way from people is just endless, empathy, love and support," she says with earnest.
"The more you talk, the more you hear other people's experiences. You're not alone, you're not weird, you're not unusual. It's very possible to live a much more fulfilling and happier life. And it all starts with being able to talk to someone."
To contact eating disorder charity Beat, you can call the organisation's helpline on 0808 801 0677, its studentline on 0808 801 0811 and its youthline on 0808 801 0711.
The helplines are open from 12pm to 8pm during the week and from 4pm to 8pm on weekends and bank holidays.
Adults can also email help@beateatingdisorders.org.uk, while young people under the age of 18 can email fyp@beateatingdisorders.org.uk.
Register for free to continue reading
Registration is a free and easy way to support our truly independent journalism
By registering, you will also enjoy limited access to Premium articles, exclusive newsletters, commenting, and virtual events with our leading journalists
Already have an account? sign in
Join our new commenting forum
Join thought-provoking conversations, follow other Independent readers and see their replies