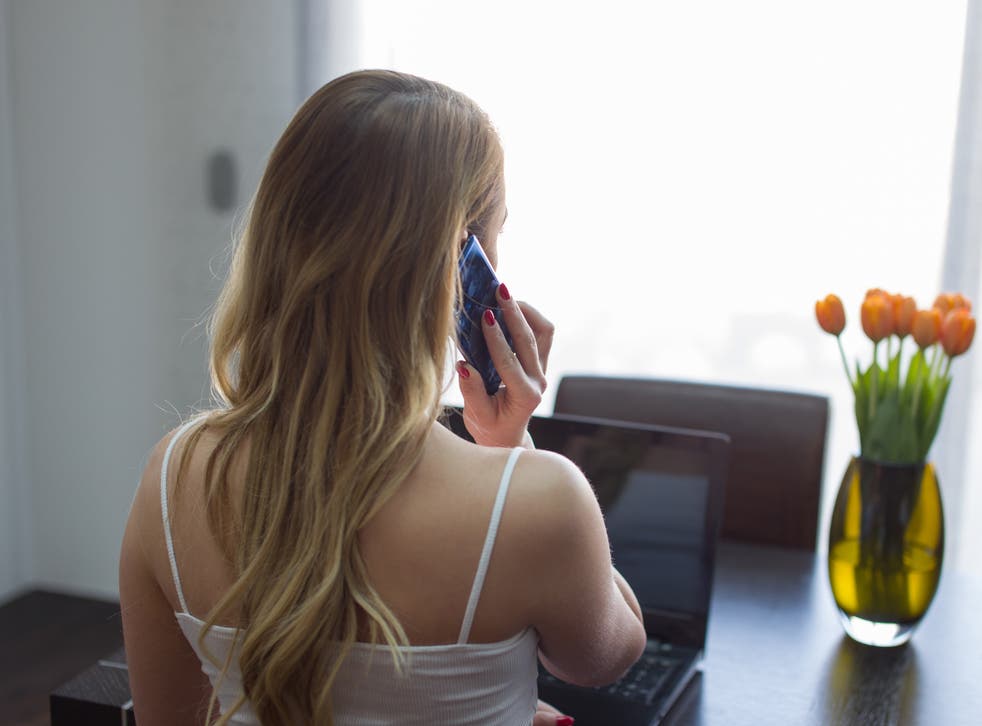 Eating disorder charity sees huge increase in demand with coronavirus noted as possible trigger
'We are hearing from more people coming forward for the first time because of coronavirus, either from relapsing or realising they have become unwell,' charity representative states
An eating disorder charity has noted a significant increase in demand for its services over the past several months, stating that a proportion of calls to its helpline are from people who think they have been triggered by the coronavirus pandemic.
Beat, the leading eating disorder charity in the UK, said that from March to August 2020, demand for its helpline services was up by 97 per cent in comparison to the same period in 2019.
Furthermore, 28 per cent of people who contacted the charity through its helpline between May and July said that the Covid-19 crisis may have triggered them either developing symptoms or relapsing.
Of those who described coronavirus as a possible trigger, some told Beat that they were concerned about not being able to access safe food or shops during lockdown.
Some said they were worried about their eating disorder treatment being reduced, while others stated that they felt anxious about the easing of lockdown and the confusion surrounding new lockdown restrictions.
Caroline Price, director of services at Beat, said that many people who suffer from eating disorders have found the past several months "devastating".
They have had to adjust to extreme changes to their treatment arrangements and, for many, a severely reduced support network," Ms Price said.
"Most worryingly, we are hearing from more and more people coming forward for the first time because of coronavirus, either from relapsing or realising they have become unwell."
Ms Price added that the charity is there to support anyone who needs it.
"We would like to reassure anyone affected that we are here no matter what stage they are at – from feeling concerned about their health for the first time to coping with new challenges in recovery."
UK news in pictures

Show all 50
In response to the increasing demand, Beat has launched an online chat group called The Sanctuary, creating specifically to support people with eating disorders who feel concerned about how the coronavirus pandemic is affecting them.
The organisation is launching a new range of free, UK-wide support services, supported by a grant from The National Lottery Community Fund.
The services include a telephone advice and coaching service for carers who are supporting loved ones and extended hours for their helpline.
In August, researchers from Northumbria University in Newcastle published a study in which they warned of the "profound, negative impact" the coronavirus pandemic is having on people with eating disorders.
"Our findings highlight that we must not underestimate the longevity of the impact of the pandemic," said Dr Dawn Branley-Bell, research associate at the university.
"Individuals with experience of eating disorders will likely experience a long-term effect on their symptoms and recovery. It is important that this is recognised by healthcare services, and beyond, in order to offer the necessary resources to support this vulnerable population now and on an on-going basis."
You can contact the Beat helpline by calling 0808 801 0677, the studentline on 0808 801 0811 and the youthline on 0808 801 0711.
The Beat helplines are open every day of the year, from 12pm to 8pm Monday to Friday and from 4pm to 8pm on weekends and bank holidays.
You can also speak to Beat through the charity's one-to-one web chat.
Join our new commenting forum
Join thought-provoking conversations, follow other Independent readers and see their replies