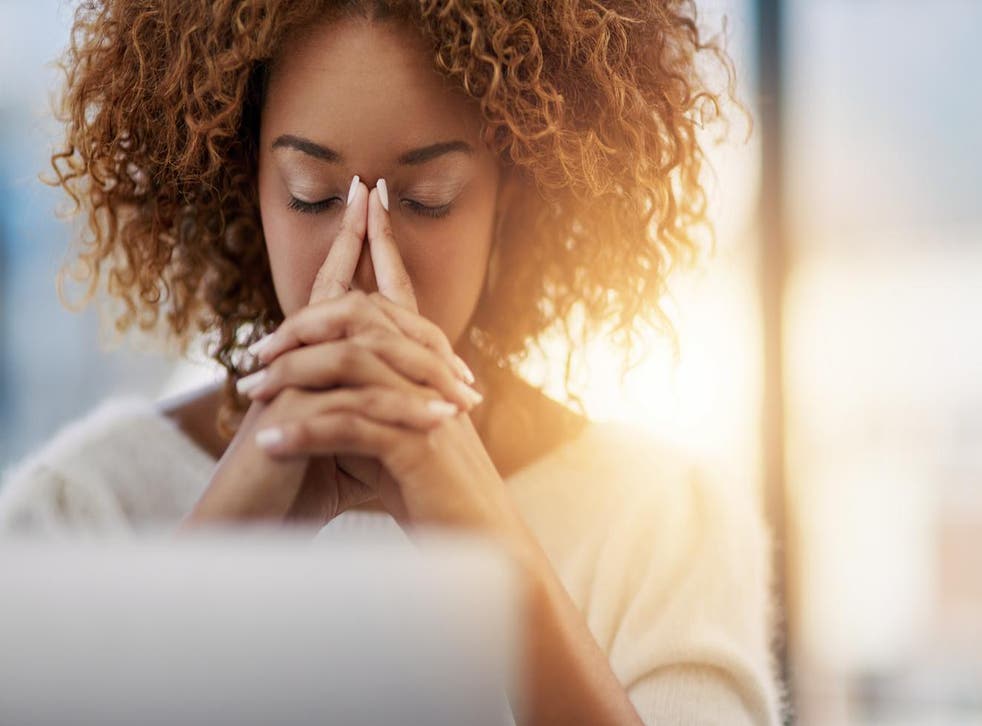 Is emotional sensitivity a real condition?
Perhaps you're a Highly Sensitive Person
Rachel Hosie Comments
There is no doubt about the fact that some people seem to have heightened emotions and be more sensitive than others.
And according to psychologist Elaine Aron, having a particularly high level of emotional sensitivity is an actual condition - she coined the term Highly Sensitive Person (HSP).
But does the term describe something real? Or has it just been made up to make introverts feel better about themselves?
On her website, Aron says a HSP might feel the need to withdraw during busy days, into bed or a private place; they make it a high priority to arrange their lives to avoid upsetting or overwhelming situations; they have rich and complex inner lives; and they might make a point of avoiding violent films and TV shows.
This is something 25-year-old Sasha* from London certainly relates to: "I suppose I don't like to watch sad films because I find the emotions stay with me after the film has ended, even though I know it's not real," she explained to The Independent.
Sasha frequently only watches the first half of films such as Titanic or The Notebook, stopping before they become too sad.
"I'd prefer to keep myself in a happy state than expose myself to those emotions," she says, unlike other people who find weeping through films therapeutic and cathartic.
Sasha is what Aron would probably describe as a Highly Sensitive Person. But this doesn't just mean she's sensitive, it's about being empathetic too.
Sow Ay illustrations on mental health

Show all 18
There's a test on Aron's website that can help a person work out if they're highly sensitive, but of course, Aron is also a psychologist trying to sell books and make a living. Could the whole thing be a gimmick designed to make money?
Aron's first research study into the matter was published in 1997, and since then there has been a lot more research in HSPs - a 2007 study, for example, found that although the HSP theory is related to social anxiety, it is a distinct characteristic.
A.J. Marsden, an assistant professor of psychology and human services at Beacon College in Leesburg, Florida, however believes HSP might actually be an autistic trait: "Because the research on this trait is still in its early stages, there is a lot we do not fully understand about it," he told Tonic.
"Is it really its own personality trait or is it part of the autism spectrum? What other traits or disorders occur with HSP? Although there are still many unanswered questions, we know that the following characteristics make up the HSP trait: hypersensitivity to external stimuli, deeper cognitive processing, and high emotional reactivity.
"Because these individuals are processing information more deeply, they become more sensitive to their environment."
But Rachel Annunziato, an associate professor of psychology at Fordham University, stresses that HSP is not a clinically-diagnosable condition:
"In general, it seems like such theories capture our attention when they seem to explain our personalities. It's a bit like when I read descriptions of a Gemini and think 'Wow, yes, that's right on!'"
Annunziato accepts, however, that having a label might help people who are highly emotionally sensitive.
Just how real it is remains to be seen.
*Name has been changed
Register for free to continue reading
Registration is a free and easy way to support our truly independent journalism
By registering, you will also enjoy limited access to Premium articles, exclusive newsletters, commenting, and virtual events with our leading journalists
Already have an account? sign in
Join our new commenting forum
Join thought-provoking conversations, follow other Independent readers and see their replies