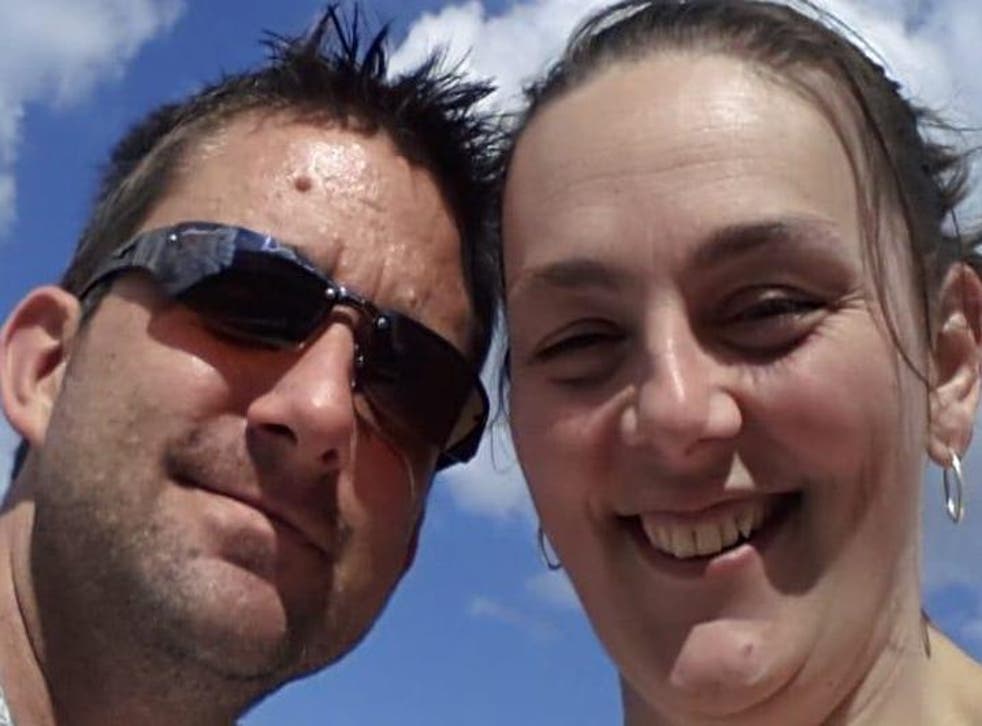 Husband who shared photo of dying wife to warn others about cancer tests says Facebook suspended his account
Warning: This article contains an image some may find distressing
Facebook allegedly suspended the account of a husband whose wife died of cervical cancer due to "suspicious activity" surrounding his viral post.
A few days ago, Elliott Lowe wrote a lengthy post about his wife Donna, who sadly passed away from cervical cancer earlier this year.
Lowe urged his readers to spread awareness about the importance of women going for regular smear tests.
He shared photos of his wife before and after her diagnosis to show the devastating impact that cervical cancer can have.
Lowe's post touched thousands of people who came across it on Facebook.
It currently has 45,000 reactions and has been shared over 30,000 times.
However, a few days ago Facebook disabled Lowe's account as a result of the attention he was receiving online.
"My Facebook account was suspended on Saturday morning due to what Facebook said was suspicious activity and as a security procedure," Lowe told The Independent.
"I was requested to send another picture of myself to confirm my identity, which I did.
"Whilst my account was being reviewed no one was able to contact me or see my post."
After a short period, Lowe's Facebook account was reinstated.
He believes Facebook took action due to the high levels of activity surrounding the post about his wife.
"I can only assume it was due to the number of messages I was sent in support of my aim to raise awareness of cervical cancer and the number of times my post has been shared which I believe is in the region of 30,000," he said.
The Independent has reached out to Facebook for comment.
Join our new commenting forum
Join thought-provoking conversations, follow other Independent readers and see their replies