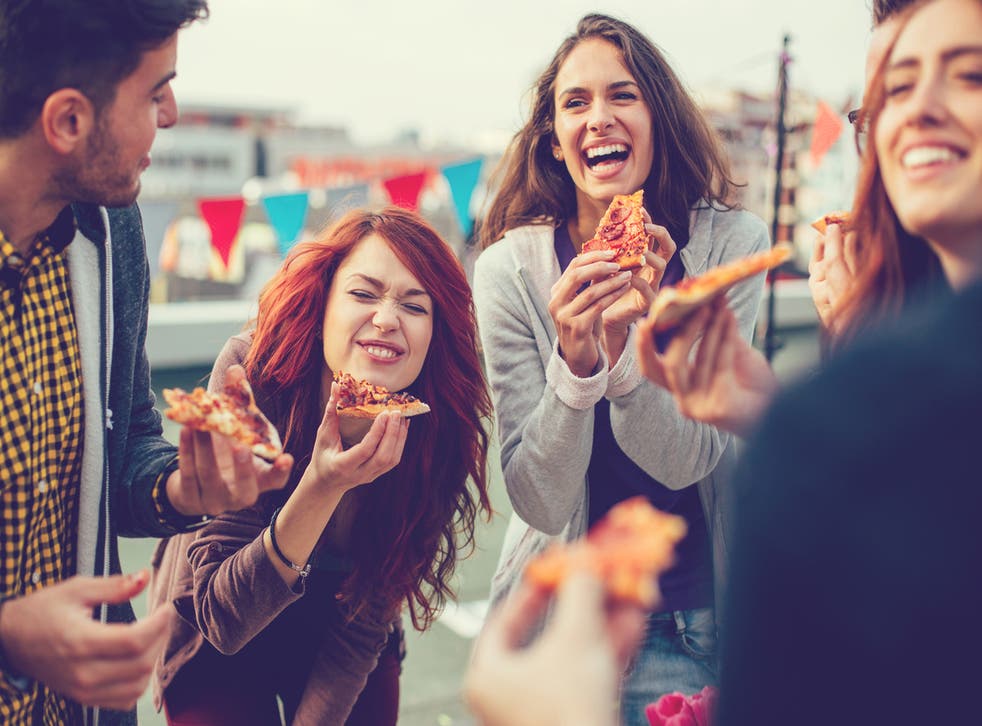 Family planning clinic offers free pizza in exchange for STI tests
Food is always the answer
Food is the way to many people's hearts, something that a family planning clinic took full advantage of in order to encourage screenings for sexually transmitted diseases.
On Tuesday, the Semcac Clinic in Winona, Minnesota held an event called "Pee for Pizza", in which they offered people a free piece of pizza from midday until eight o'clock in the evening in exchange for a free STI test.
The clinic received funding from the Minnesota Department of Health in order to carry out the STI testing.
The pizza being served came from ZaZa's Pub & Pizzeria, a popular haunt in Minnesota.
According to Winona Daily News, director of the Semcac Clinic Megan Musolf has stated that they held a similar event in 2014.
The Semcac Clinic isn't the only establishment to have devised clever ways of urging people to have STI tests.
At the University of Cambridge, a group of students volunteered as "sexperts" to provide fellow students with sexual health advice.
Dr Brett Bernstein, a doctor currently working in emergency medicine, was one of the students who took on the important role.
"I volunteered to be the Gonville and Caius College Cambridge 'sexpert' - a scheme where the overall Cambridge University Student Union would train students to become sexual health experts," he told The Independent.
"I attended a training seminar and arranged for the local sexual health clinic to come to college to run a screening at dinner time.
"That particular screening gave away free gifts like keyrings, but I believe there was a separate wider screen run locally that gave cinema tickets if you screened."
Ginny*, a 24-year-old woman who studied medicine at the University of Cambridge, saw the "sexperts" in action promoting STI tests during her first year at university.
"At my Freshers' Fair we were bombarded with second and third years wearing T-shirts saying 'sexperts'," she said.
"They handed out sweets, condoms and leaflets and tempted us to come for an STI screening with the offer of a pair of free cinema tickets in return."
Tina*, another student at the University of Cambridge, told The Independent how her college organised a party with free alcohol at which students could have free chlamydia tests.
In 2016, Public Health England announced that the number of sexually transmitted infections reported in England had decreased by four per cent.
However, 128,000 cases of chlamydia were diagnosed among people aged between 15 and 24 years old, with 1.4m chlamydia tests taking place across the country.
According to the NHS, chlamydia is the most common STI in the UK.
*Names have been changed.
Join our new commenting forum
Join thought-provoking conversations, follow other Independent readers and see their replies