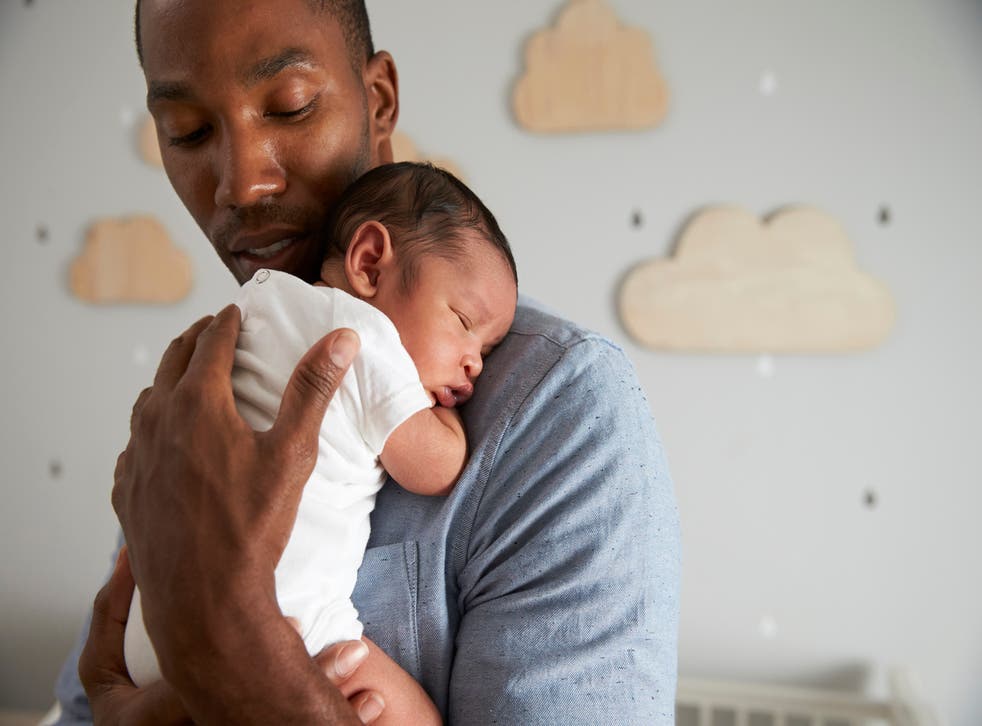 New father's list about what he's learned since becoming a dad goes viral
'You're gonna cry... deal with it'
You can never be fully prepared to become a parent - everyone learns on the job.
However one new dad has shared what he's learned since becoming a father online - and his post has struck a chord with other parents and parents-to-be.
He explains how despite having done plenty of research, he wasn't ready for how much his life was going to change.
The new dad shared a list of what he learned:
Babies are strong as s***.
It's amazing how particular someone who's hours old can be.
You're not ready.
The human body can be a disgustingly beautiful thing.
As a man, and to expectant fathers, you're gonna cry... deal with it.
Set boundaries with family quick... Yes, new grandparents are excited too, but this is you and the mother's game, and they need to play by your rules.
You and your SO [significant other] are not experts, be ready for a nurse to explain how wrong you are about something.
Go to bat for the mum... she's gonna do some tough s*** that's gonna be nothing short of badass, and emotions can and will get the better of her. You're the gatekeeper.
Be patience... [sic] with your SO, with the baby, and with medical staff.
Back to dealing with family, understand that there is a really good chance your gonna hurt someone's feelings... it's undoubtedly going to happen, they can deal with it.
His wife also shared the lessons she'd learned as a new mother:
Don't wish your pregnancy away, you will miss your belly.
Pushing is no joke.
Listen to your nurses, and if you don't like one... don't be afraid to speak up.
Sleep as much as you can when you're pregnant, cause when that baby comes out you're gonna be the most tired you've ever been in your entire life.
Not everyone is gonna wash their hands, speak up.
It's ok to cry... hormones will get you... if you feel like crying, do it. Take a step back and focus on what's most important, and what's most important to you in that moment.
Hold the baby every chance you get, cause when family is around you won't get much of a chance to hold it.
After birth you're gonna be more thirsty than you've ever been in your life... don't be afraid to ask for whatever you want.
Make sure you know where your barf bag is.
After the baby comes... rest. Let others help, and rest.
And people have responded to the lists in a big way, with many sharing their own pieces of advice.
"You forgot one very important one: don't be afraid to ask for help, you won't get it otherwise," one person wrote.
"Take a million pics/vids. Kiss those cheeks. Breathe them in. I lost my baby girl at 17 days old and pics/vids are all I have left of her," added another.
"Your life will change totally, unless your old friends have babies at the same time, your social life will be wrecked. New friends emerge," one person said.
The father behind the original list wrote a follow-up message too, explaining that he never wrote the post trying to be a "pro" dad, admitting his baby boy Jack was only a few days old.
"Actually I just felt like sharing, and the response that I've received has been more than amazing," he said.
"I know that most of the people who commented probably won't see this but the outpouring of love, support and occasional 'f*** you' you really has been humbling."
Join our new commenting forum
Join thought-provoking conversations, follow other Independent readers and see their replies